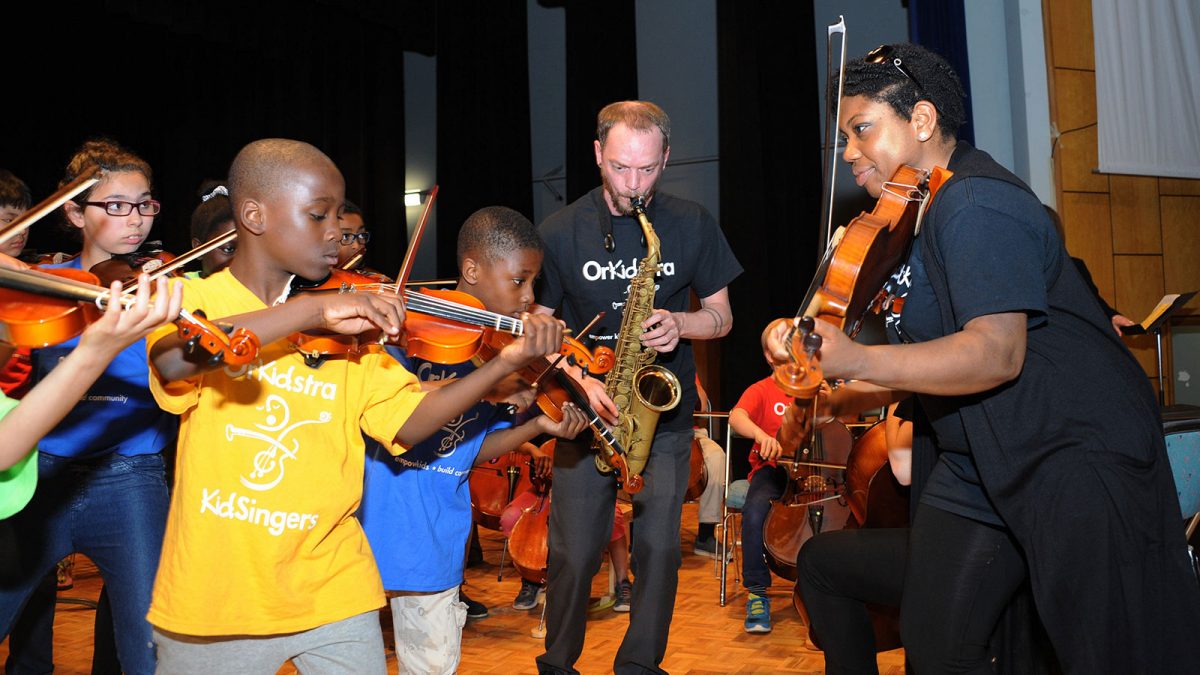 The front doors of the Bronson Centre continually swing open and shut around 4 p.m. every weekday as a parade of children stream in after school. Toting violins, trombones, clarinets and flutes, they chatter happily as they bound up the stairs to the second floor.
After grabbing a snack from a fully stocked fridge, the children hustle into different rooms. They take out their instruments, rifle through their sheet music and begin to warm up. Soon after, lessons are underway and the sound of music and laughter flows into the hallway through practice room doors left ajar.
This is a typical afternoon at OrKidstra.
OrKidstra is a social development program that provides free music education to youth ages five to 18 in under-served neighbourhoods in Ottawa. The program, which launched in 2007 in Centretown, began with only a handful of children. Now in its 12th year, its programs serve more than 700 students across four communities in the city. The organization has recently announced a plan to more than double the number of children it serves and move into several new neighbourhoods.
As a grassroots organization, OrKidstra is a main player in encouraging racial diversity in ensembles.
Professional orchestras in North America are overwhelmingly white. A 2016 study by the League of American Orchestras reported African-American musicians make up 1.2 per cent of large orchestras in the United States, while Latino musicians make up 1.6 per cent. Although there are no statistics about the ethnic makeup of orchestras in Canada, the numbers are likely similar.
The lack of racial diversity is an issue for orchestras who are increasingly struggling to stay relevant, according to Marc Stevens, board member of Orchestras Canada. An emerging concern for arts leaders in the country is that Canadian orchestras, like their American counterparts, are looking less and less like the communities for whom they play.
OrKidstra's diversity is integral to what it represents, says Tina Fedeski, co-founder and artistic and executive director. In fact, the children involved represent more than 42 cultural and linguistic backgrounds, according to the program's most recent annual report.
"I feel like our program reflects the true Canadian population and when you go to a professional orchestra, it just doesn't," says Fedeski, who has taken children on outings to concerts where they're the only people of colour in the audience.
Fedeski saysOrKidstra seeks to dismantle barriers which make it difficult for children from low-income families to access quality music education. The program, funded by provincial and city grants, local foundations and private donors, ensures money is not one of those barriers.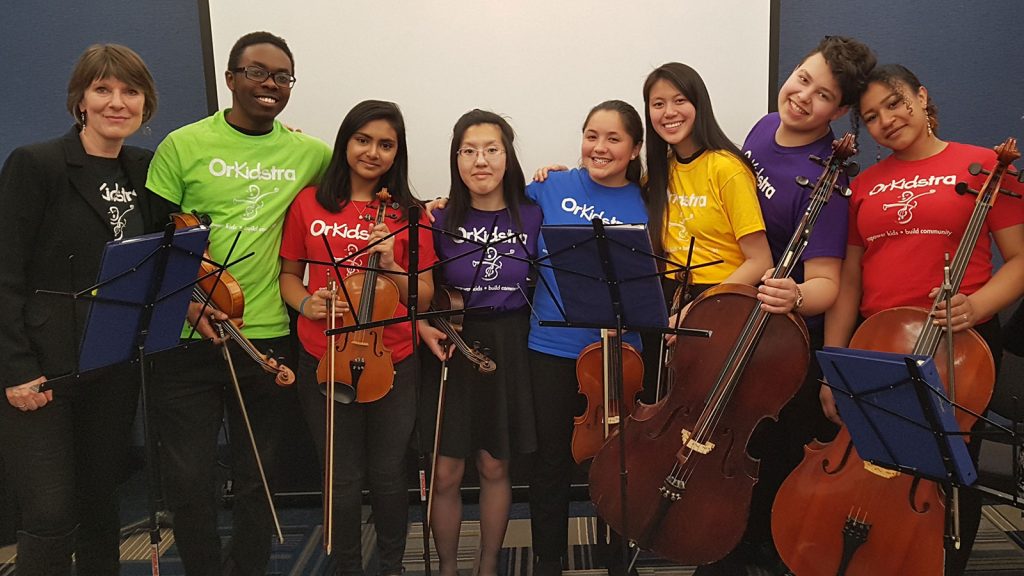 As an up-and-coming flautist in England, Fedeski says she was bothered by the class system and felt it was "profoundly unfair" that many young people didn't have the experience of playing in a youth orchestra.
"It was such a magical experience and I just felt it was such a tragedy that it was only really open to a select few," says Toronto-native Fedeski, who carried the feeling with her when she returned to Canada.
Motivated by a desire for significant social change and inspired by El Sistema, a world renowned music education program developed in Venezuela, OrKidstra was founded by Fedeski along with her husband Gary McMillen, and cellist Margaret Tobolowska.
OrKidstra's programming, which includes a choir along with its orchestra and chamber music programs, is focused in Ottawa's "priority neighbourhoods."
These are neighbourhoods populated by new Canadians where child poverty is high and there are fewer extracurricular activities and support services in schools, says Fedeski.
The Ottawa Neighbourhood Study reports that in Centretown, where the Bronson Centre is located, 26.5 per cent of the population under 18 are living with low income. While in Vanier, where OrKidstra also operates, 47.6 per cent of the community's children are living in poverty. The average in Ottawa is 16 per cent.
OrKidstra provides opportunity and community for underprivileged children living in these neighbourhoods.
While many children express an interest in studying music later on, churning out professional musicians isn't OrKidstra's goal, says Fedeski. Rather, its mission is to build community and empower youth through teaching kindness, respect, helpfulness and compassion – what Fedeski calls "citizenship through musicianship."
For many, OrKidstra is a home away from home.
"It's the music that brings them here but it's the sense of belonging that keeps them here," says Fedeski.
Kafele Bernard-Edwin, a graduate of OrKidstra, says he grew up and built a family through the program. Music education, he added, taught him important life skills.
"[OrKidstra] teaches you how to work together and how to be self-disciplined and how to be a hard worker. It really emphasizes working together," says Bernard-Edwin, "because you can't have an orchestra by yourself."
The 20-year-old Carleton student majoring in neuroscience and biology played violin in the program starting in Grade 8. It was different from being in his school band because the students genuinely wanted to be there and so the group's musical progression was faster, he says.
OrKidstra taught him how to express himself and brought him places he would have never otherwise seen, he says. Through the program, Bernard-Edwin has travelled to Sweden, Mexico, Nunavut and played during the 2017 Juno Awards in Ottawa.
For two years, Bernard-Edwin was a violin mentor to younger students and taught alongside OrKidstra's teaching artists. Now, he returns to the Bronson Centre whenever he has free time and often joins rehearsal spontaneously at the request of staff and students alike.
Everyone is welcome at OrKidstra, says Karen Casey, who was a teaching artist for three years.
"It's just such a feel-good place to be and to teach in because the kids all choose the instruments because they want to, not because the parents are making them," Casey added.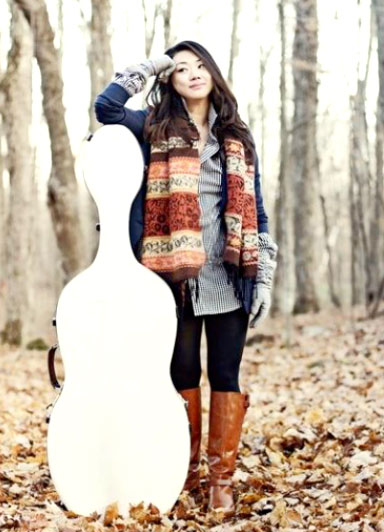 Born in Seoul, South Korea, Casey, 32, is a part-time cellist with the National Arts Centre Orchestra. The mother of two says she hopes to continue teaching when her kids are older.
"It was a really good place for me to kind of learn about myself as a teacher and to help these kids really, truly love music," she says.
At OrKidstra, Casey has taught it all – from master classes to beginner lessons, where she showed five-year-olds how to hold their bow and cello. Her favourite memory, however, was hearing her students play at the end-of-the-year concert.
"It just feels so good to see them all up there and see them kind of, sort of, playing Beethoven's Ninth."
Casey, who has studied in music conservatories in Calgary, Boston and Chicago, says the environment at OrKidstra feels like home.
"No one is really stressed. No one is uptight about anything," she says, "the only rule is don't break your instrument."
For violist Jennifer Ong, 17, OrKidstra is where she learned to come out of her shell, she says.
"When I first joined, everyone was automatically talking to me even though I was shy back then," Ong added. The high school senior, who began the program when she was 13, says the community is what keeps her there nearly four nights a week.
"When I'm there, I don't have a single worry."
---
More Stories