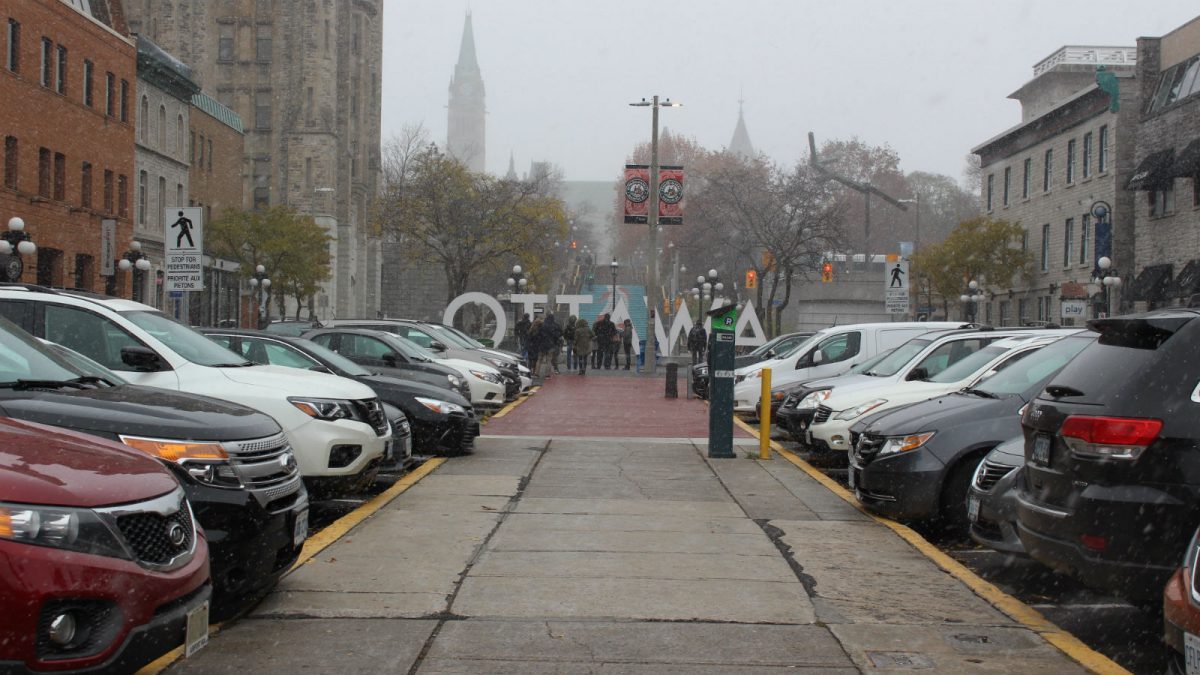 It's Saturday morning in the Byward Market.

Thousands of tourists and Ottawa residents stroll through the market, picking out local produce and running errands in neighbourhood shops. In a few hours, families will head to the market for restaurant dinners before driving home to the city's suburbs. Later tonight, students will stumble out of bars and search the market's congested streets for their rides home.

It's a familiar scene, but one detail might soon become less common: the cars. Through the combined efforts of multiple local organizations, the venerable market appears to be on the verge of an overhaul.

It's a part of what Jeff Darwin dubs a "renaissance" to make public spaces more pedestrian-friendly.

Darwin is the executive director of Ottawa Markets, a non-profit organization that manages Ottawa's Byward and Parkdale markets.

"Getting to know a city on foot has been a world-wide phenomenon … probably since the early 2000s," said Darwin who cited Toronto's King Street and parts of Barcelona as examples of revitalized areas that have cut out cars in recent years.

The idea is gaining momentum and popularity with city workers, urban planners, and architects who are all making efforts to rethink the area.

Local architects such as Toon Dreessen of Architects DCA and Allan Teramura of Watson MacEwen Teramura Architects are volunteering their own resources to contribute.

The architects have shared their own visions for the market, both of which are centred around increased walkability and reduced car traffic.

"Ottawa doesn't really have a nice, large public space that other cities of its age have," Teramura said.
A 2013 study conducted by Project Public Spaces — a New York-based public spacing organization — cited many Canadian cities that had recently invested in their markets as examples.
Vancouver's Granville Public Market is located on an island and has a range of artisan studios, retail and restaurants. The Halifax Seaport Farmers Market is an anchor of the city's bustling waterfront. The Forks in Winnipeg is at the centre of a converted railroad yard that features a wide variety of community attractions, including a children's museum and arctic glacier winter park.

The city has started exploring ways of improving the Byward Market and has invested $600,000 into an 18-month project, which includes public consultations on the market's design.

This announcement comes a year after the city launched a similar project on Sparks Street and experimented with a project that reduced parking on York Street where the 'Ottawa' sign now stands.

Darwin thinks that a revamp could bring Ottawa families back to the market by addressing what he calls the "three Cs: crime, cars, and clubs."

According to the Project Public Spaces study, pedestrian and family traffic were falling in the Byward Market as early as 2013.

The report referred to distinct problems with the area, including the high number of bars, nightclubs and restaurants that "have come to define the district more than the public market." It also suggests that residents' needs are losing ground over tourists' needs, and that the number of local food producers at the market is shrinking.
The report reads: "the 2011 Census indicates that total gross farm receipts collected from Ottawa farms represents about 17 per cent of Eastern Ontario's total farm receipts," but the report claimed this was not proportionally represented by the market's vendors. In other words, Ottawa's diverse set of vendors wasn't on display in the market.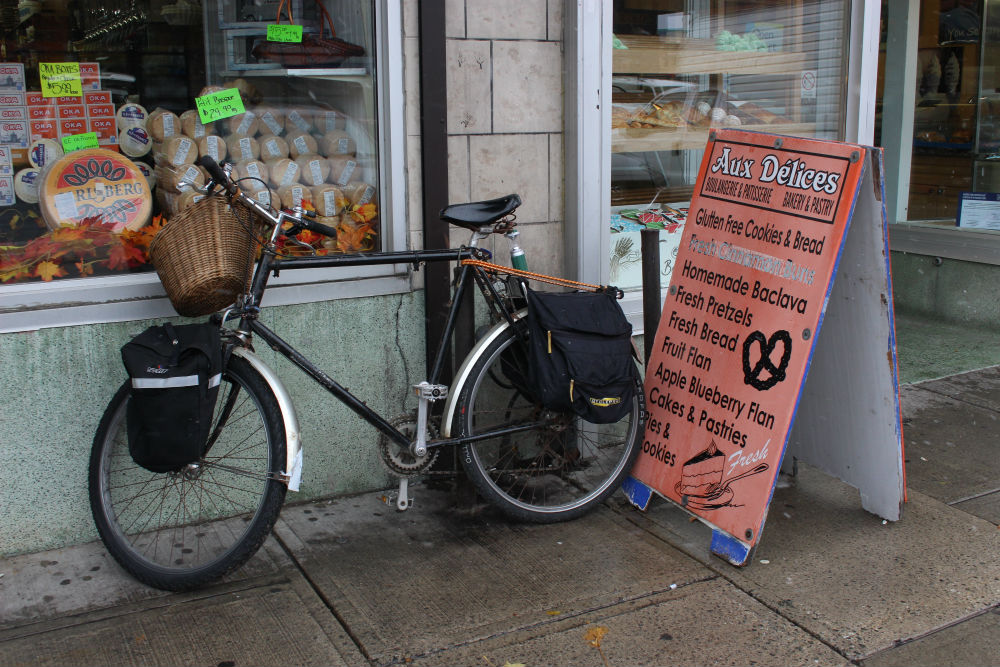 According to Darwin, the studies that have examined the area in the past few years have come back to the same issue: the market should be more pedestrian-friendly for people who come and walk around.

However, some local businesses are frustrated by the city's initiatives in the area.

Adnan Usten says his pizza stand inside the Byward Market has seen a steady decrease over 15 years. "I'm expecting the light-rail train, or city to do something different … but I don't know how fast or how soon that will happen."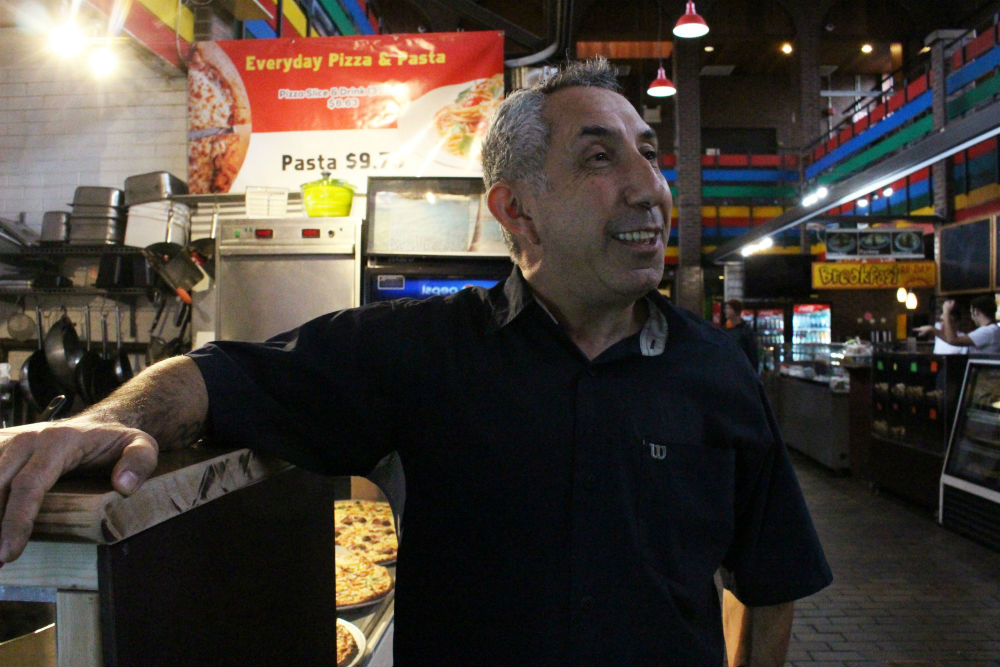 Capital Current spoke with more than 20 market vendors, many of whom were concerned about the drop in business in past years. None would speak on the record.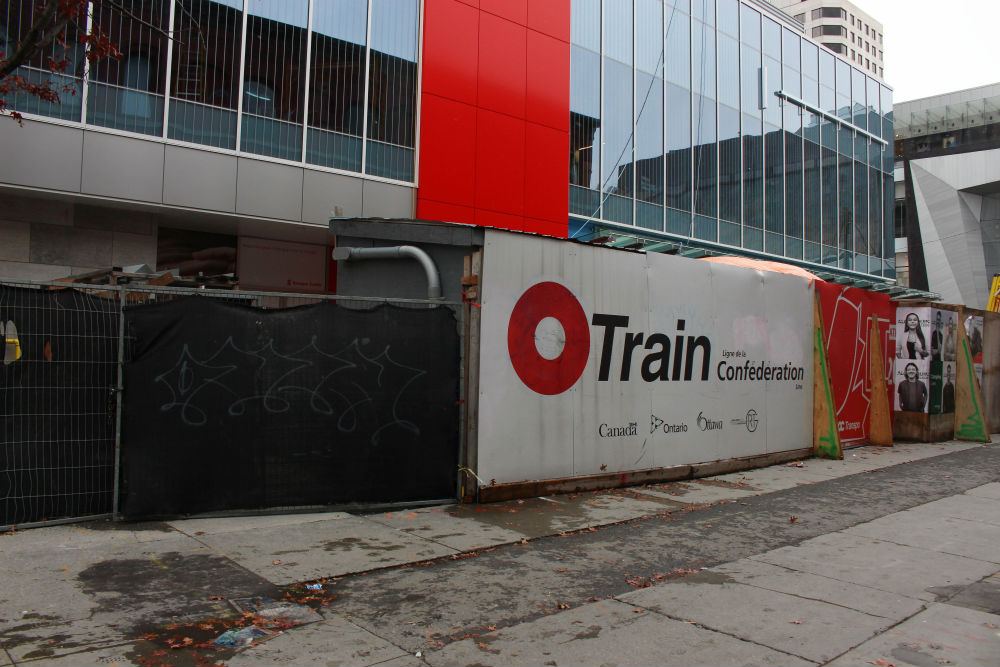 "The idea that there's a shortage of parking in the Byward Market is a myth," Teramura said.

According to a parking study which was presented to city council in 2011, there are about 4,900 parking spaces in the market. Of these spots, 65 per cent are publicly available and on an average Saturday, they fill up six times per day.

"There is enough parking overall," he said. "It may not be your favourite spot directly in front of your favourite store, but we feel that there's more than enough parking on the outskirts of the market."

Teramura thinks some owners are falsely equating less car traffic with less business.

"We need to get over out love affair with the car in Ottawa," Darwin said. "Cities in the commercial district do better when people walk, bike or arrive from public transportation."

Darwin also mentioned that light-rail transit will bring more visitors and commuters to the area.

"We've revitalized Lansdowne … we've done Preston, we've done Westboro and Wellington West. It's Lowertown's turn," Darwin said.
@jackiebastianon, @charlebois11,@caromercer
---
More Stories