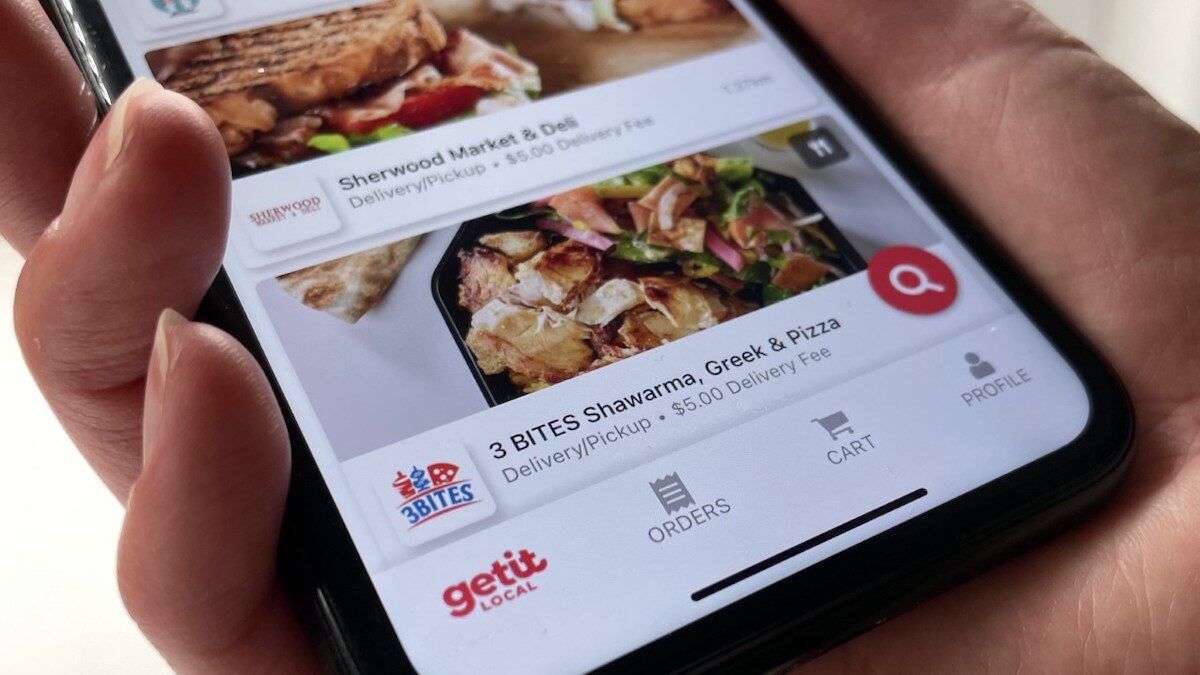 As Canadians turned to online food delivery during the COVID-19 pandemic, many restaurateurs complained the fees charged by the apps cut too deeply into their already razor-thin profit margins.
An Ottawa-based delivery app is offering a different model, and is getting some good reviews so far.
Getit Local charges restaurants a flat fee, which can make deliveries more economical, says founder Ben Lacroix.
"Our subscription model is unique and advantageous, because the more deliveries a restaurant does the cheaper Getit Local becomes, and therefore can increase profitability over time," said Lacroix, who is a Carleton University graduate.
The COVID-19 pandemic has been brutal for the food service industry. For many restaurants, which closed for in-person dining for long stretches and continue to face an uncertain future, delivery has been a lifeline.
A lot of money is being spent of food delivery in Canada. For example, before the pandemic began, Canadians ordered $4.7 billion worth of food in 2019, according to the Agri-Food Analytics Lab (AAL) at Dalhousie University. About $1.5 billion of that was ordered through a food delivery app, such as Uber Eats or DoorDash.
The AAL also found that Canadians are reluctant to pay fees for delivery and service.
Getit Local, founded just before the pandemic, started as a takeout service delivering to sports stadiums. But when sporting events were shut down, the owners pivoted to restaurant take-out.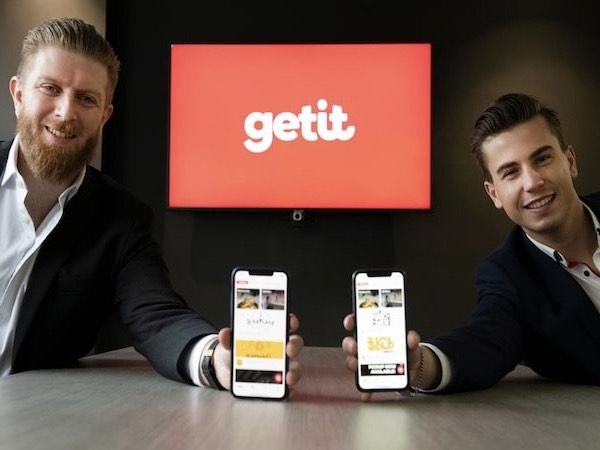 The app charges a monthly subscription of between $49 to $499, depending on the size of the business. Unlike with larger delivery services such as Uber Eats and Skip the Dishes, businesses don't have a contractual obligation to Getit Local, Lacroix says, so a businesses can opt out at any time.
Johnny Bonney, general manager of the Byward market eatery, The King Eddy, says that the flat fee means that it gets less expensive to do deliveries the more you do, unlike with a platform like Uber Eats or Door Dash, which charge fees per delivery.
"It [Getit Local] offers an incentive to grow delivery sales without having to sacrifice a significant proportion of that success," said Bonney.
"They [Getit Local] listened and were very responsive to our questions and needs for an effective delivery platform," he added.
Getit Local partners with an Ottawa-based ride sharing company called Responsible Choice, which provides drivers for deliveries.
Uber Eats typically charges a commission of up to 30 per cent, though it dropped the fees at the beginning of the pandemic. Skip the Dishes typically charges restaurants a 20 per cent commission. While the apps have helped make online ordering easier, the fees have been difficult for restaurants.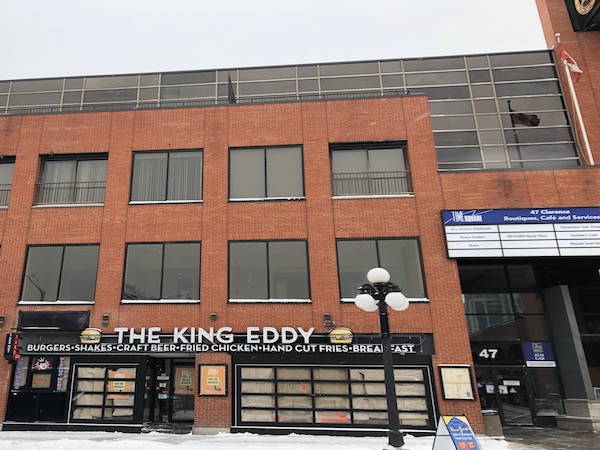 "Third-party delivery companies have played a critical role in driving takeout and delivery sales during the COVID-19 pandemic thanks to the scale of their marketing capabilities," said Tianna Goguen, public relations manager at Restaurants Canada.
But takeout and delivery fees remain high for restaurants, which are just starting to recover from the effects of the pandemic.
"Third-party delivery services have made some changes, but for the most part their fees still remain unreasonably high," said Goguen.
The Agri-Food Analytics Lab at Dalhousie University expects food delivery services in Canada will continue to grow in the coming years.
"We expect food delivery apps to grow exponentially over the next few years, but service providers in this sector will have to address major issues if [they want] to remain successful. Price, quality are key concerns Canadians have," according to their research.
In the meantime, Getit Local is expanding their app into Calgary through a pilot project.
"Currently we have over 40 businesses in Ottawa using our app, and we recently launched our app in Calgary with about 20 businesses using it there," said Lacroix, adding that he hopes to add retail to the app's delivery model.
---
More Stories