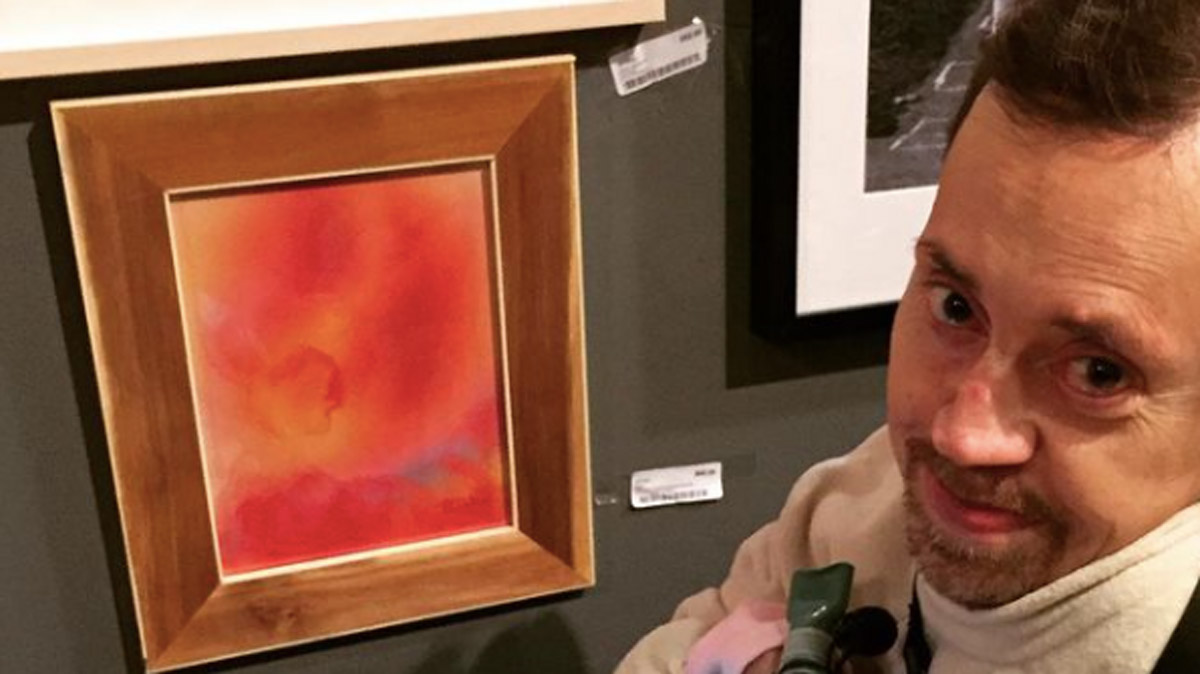 Ottawa artist and musician Chris Binkowski already lives with the challenge of Duchenne muscular dystrophy, which means he needs 24/7 assistance. For the last 10 months, he's also faced the limits COVID-19 imposes on his opportunities to create and collaborate.
Binkowski lives in what he describes as a "congregate care setting" where he and other residents of his building have their own apartments, with care staff available at all times. While it is not technically a long-term care home, many of the same health concerns are present.
"I can't isolate myself from people completely and I'm living in a building where other people receive care," Binkowski explained. "We all live in separate apartments but we share a lot of the same care workers so I'm dependent on all of these people following the rules properly."
Residents of long-term care homes account for about eight per cent of all COVID-19 cases in Ontario, but nearly two-thirds of all COVID-19 deaths. Most of these residents are seniors but in 2019 an estimated 6.6 per cent of long-term care residents were under the age of 65.
Many people with Duchenne muscular dystrophy do not live to see their 20s. More are now living into their 30s, and Binkowski says celebrating his 40th birthday earlier this year was a major milestone.
"I have many peers that didn't get past 18 … then I had other close friends that died in their 30s, so it was kind of a big deal to reach 40," Binkowski said.
Duchenne muscular dystrophy is a genetic disorder that causes progressive muscle deterioration. The disease affects approximately one in every 17,000 North Americans and Europeans, according to the Muscular Dystrophy Association.
Yet Binkowski, despite the challenges – this year especially – is working on a couple of music and art projects, including his debut album with Rachel Weldon and Nick Schofield. The project started in 2019 and while the pandemic has caused some roadblocks, they're looking to release the album next year.
"Unfortunately (the pandemic) has meant that Chris hasn't been able to gather in person with his musical collaborators," Weldon said. "It has been possible to proceed with online remote working, but sadly the magic of being able to collaborate and work in a room together has been lost."
While the pandemic has meant there are less opportunities to perform music, Binkowski is able to work on his art. After having challenged himself to do some canvas work for a few years starting in 2009, he has been focusing on painting digitally.
"The acrylic was complicated, I'd always have to have someone with me to open the paint, set up the brushes, all that stuff," he said.
By using digital tools, Binkowski is able to paint whenever he wants without assistance. His friend and fellow artist, Sarolta Gyoker, says she loves seeing him come out with new works.
"He is one of the most talented, inspired, spirited people ever," Gyoker said.
While the pandemic has presented Binkowski with a new set of challenges and concerns, he says his life has prepared him to deal with them.
"In a weird way, the pandemic slows down the world, kind of to my speed of life," Binkowski explained. "I mean, in the wintertime I'm almost as isolated as during the pandemic. I can't go out very easily, I see people a bit less, so the pandemic is quite similar to wintertime in Ottawa for me."
Chris Binkowski's art and music can be found through his Instagram account @buckoart.
---
More Stories