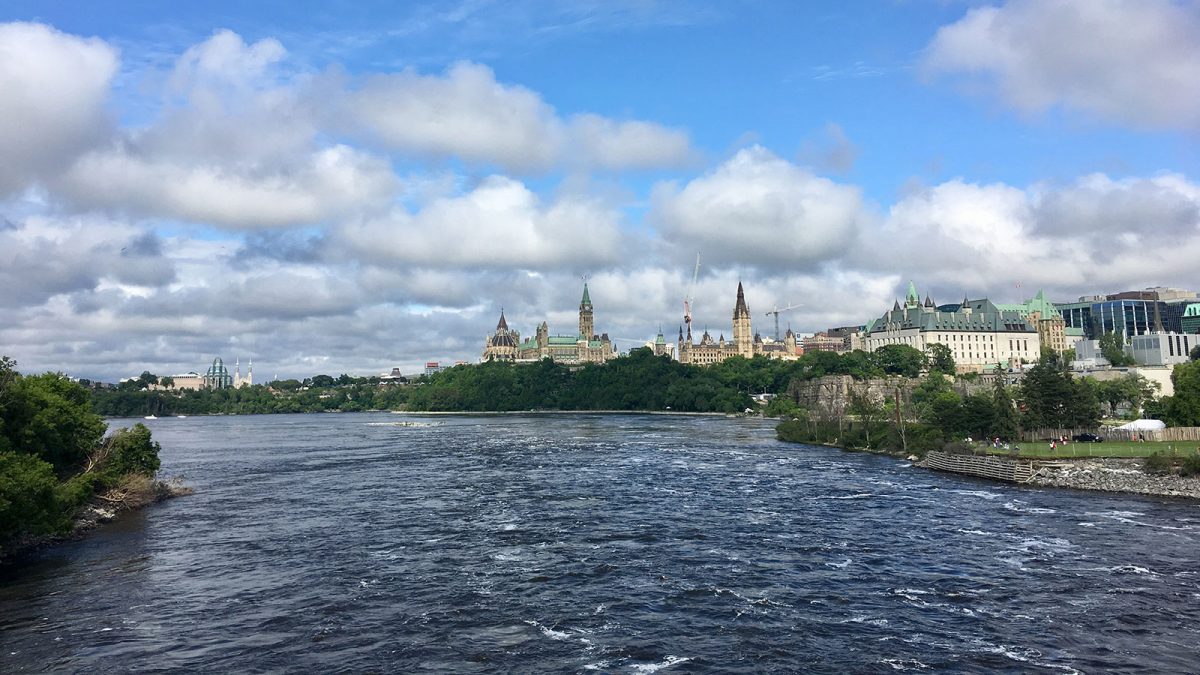 The cities of Ottawa and Gatineau are under increasing pressure to notify the public of sewage spills in real time as millions of litres of untreated wastewater and stormwater continue to flow into the Ottawa River every year.
The capital of Canada released enough raw sewage to fill 249 Olympic-size swimming pools in 2018, resulting in over 623 million litres of combined sewer spills flowing into the Ottawa River.
Heavy precipitation was the main reason the city's sewers were overwhelmed 22 times in 2018, compared to 79 times during a seven-month reporting period in 2017 when Ottawa released 1.6 billion litres of raw sewage into the river as it struggled to contain extensive flooding in April and May of that year.
But that's just what was released on one side of the river, based on data made public by the City of Ottawa, which is home to almost one million people.
What was released into the river by the City of Gatineau, located on the northern bank of the Ottawa River, is unknown.
"Most people are super surprised when they learn that untreated sewage is flowing into the river," said Meredith Brown, a long-time advocate for water protection who stepped down as Ottawa Riverkeeper late last year after nearly 15 years at the helm of the advocacy organization. "Our cities, including the capital of Canada, are releasing untreated sewage into the river hundreds of times per year."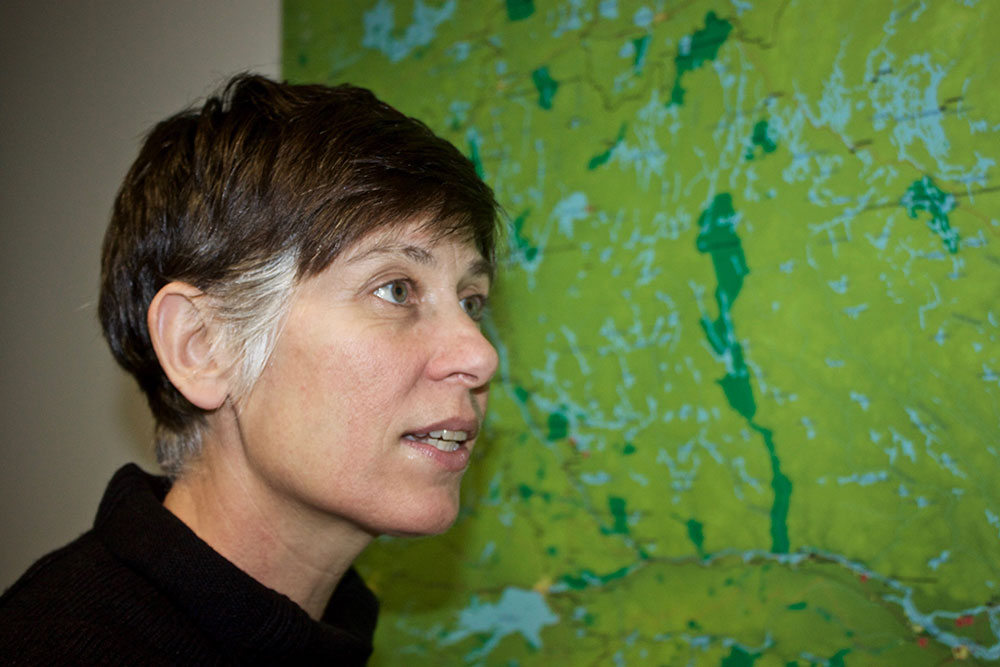 Gatineau, the fourth-largest city in the province of Quebec with a population of under 300,000 people, didn't start tracking sewer spills until 2017. And even as the city touts its open data policy, the information it collects still isn't public, so Gatineau residents are in the dark about what is flowing into the Ottawa River.
Brown, whose contributions in improving the health of the Ottawa River have been recognized by Ottawa city council, is continuing her work as a board member with the non-profit charity.
In her swan song, Brown pushed for the cities of Ottawa and Gatineau to report their sewer overflows not just after the fact — the way Ottawa is currently doing it — but also in real time. That is, when the spill is still occurring, which other Canadian cities have begun to do.
A public health issue
"We think it's a public health issue and when I'm taking my kids swimming in the river, I want to know if the sewage is flowing right there and then," said Brown.
According to the City of Ottawa, sewer overflows are posted on ottawa.ca "between 24 to 48 hours" after the spill has occurred. In Ottawa, raw sewage can enter the river through 13 different locations where there are combined sewers.
Across the river from Ottawa, there are 92 locations where sewer spills can flow into nearby rivers, lakes and creeks but only 53 of those sites — a little over half — are now equipped with electronic monitoring devices, according to the City of Gatineau.
Combined sewers carry wastewater from bathrooms and kitchens pipes as well as rainfall and other liquid run-off. During heavy periods of rain or rapid ice and snow thaw, municipal sewage systems with combined sewers become quickly overwhelmed. Instead of backing up into homes and businesses, untreated sewage overflows directly into nearby waterways.
There are 44 municipalities in Ontario that still have combined sewer systems, according to the 2018 report by the province's Environment Commissioner Diane Saxe. (Her position has since been abolished by the Ontario government of Doug Ford.)
Population growth and heavy precipitation due to climate change are expected to increase the risk of combined sewer overflows, said the report published in November.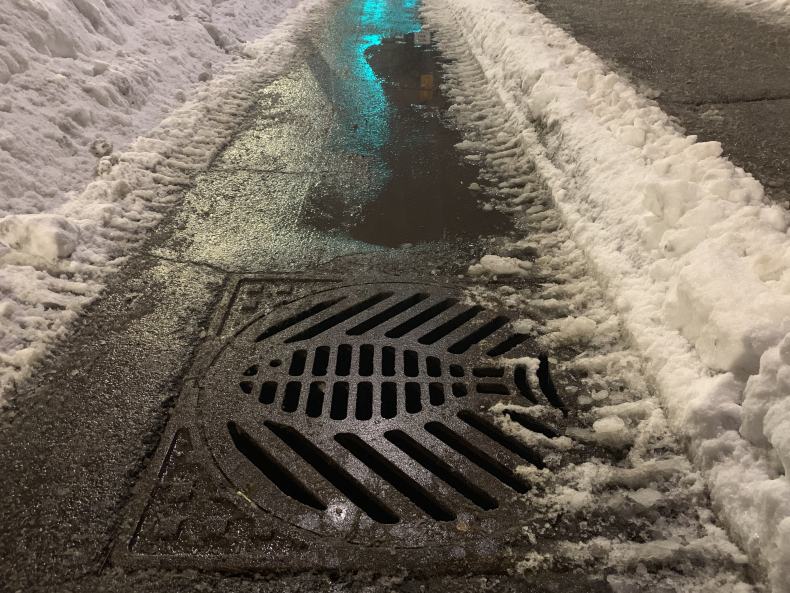 Storm sewers flow to the nearest waterway usually with little or no treatment. The run-off can carry pollutants like fertilizers, yard and pet waste or chloride which is found in road salt and can harm aquatic life.
Untreated sanitary sewage contains whatever people are flushing down their pipes from cooking oils and prescription drugs, to urine and feces which carries harmful pathogens like E. coli, posing a health risk to people and their pets.
Triclosan, a chemical found in household items like soaps and toiletries, is also found in raw sewage. While Canada has banned microbeads, the tiny particles found in items such as toothpaste, it has not banned triclosan which it recognizes is "toxic to the environment" such as plants and fish. Short of banning triclosan, Canada has added it to its list of toxic substances and put a limit on the allowed amount of triclosan in cosmetics, non-prescription drugs and natural health products.
Single-use plastics such as bags, straws and coffee cups — which the European Union has voted to ban by 2021 — are also harming marine life. Ontario is currently weighing how to reduce plastic waste from going into landfills and waterways as part of a wider environment plan. The public has until April 20 to comment.
American eels which were once in abundance in the Ottawa River and an important food source for First Nations are now an endangered species.
"We want transparent reporting because that builds the awareness and the understanding and that's when you start getting to action," said Brown.
'Technically impossible': Gatineau
Audrey Bureau, the city councillor for Gatineau's Aylmer district who was elected in 2017, supports Brown's push for real-time alerts of sewer spills. She is a lawyer by profession and the daughter of Marc Bureau, the former mayor of Gatineau from 2005 to 2013.
"The right thing to do is to let people know when there are sewer overflows," said Bureau in a telephone interview.
"We have the data because we are obliged by law to report it to the federal and provincial governments," said Bureau. "As long as we have it, people must have access to the information."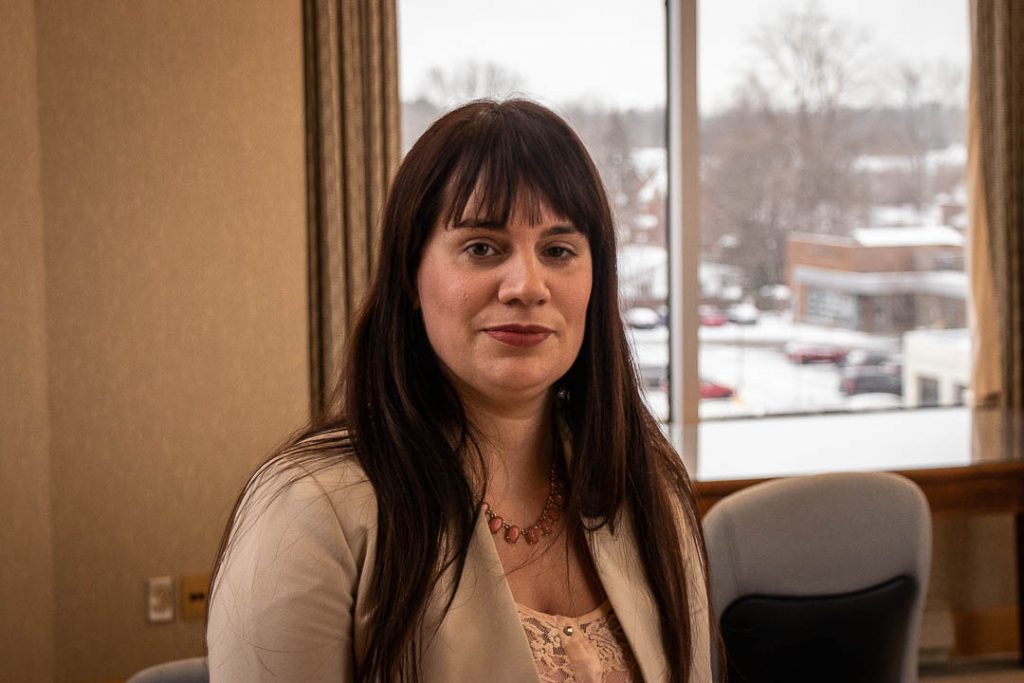 But a city spokeswoman said it isn't possible to report combined sewer overflows in real time.
"Given the layout of the sewer systems and the number of overflows, it is technically impossible to make this information public in real time on the city's website, by email or text messaging," Rachel Rivard said in an email.
Brown disputes that, noting that other cities such as Kingston do alert residents to sewer overflows.
"The reason they don't want to is because they know the public will want and demand a fix," said Brown. "Of course, it's possible."
Combined Sewer Overflows don't just occur during the summer, they can occur year round. If heavy rains occur while the ground is frozen, water has nowhere to go. The City of Ottawa reported a CSO event of 48,070 m3 after the precipitation this past weekend. pic.twitter.com/21e7Zs4Z6D— Ottawa Riverkeeper | Garde-rivière des Outaouais (@ottriverkeeper) April 2, 2019
The Ford government's environmental plan proposes to work with municipalities to "increase reporting" of sewer spills and better manage municipal and wastewater systems.
According to a spokeswoman, the City of Ottawa will be working with the province's Ministry of the Environment, Conservation and Parks to implement any regulations around real-time notifications.
Meanwhile the construction of two massive underground tunnels in Ottawa is expected to reduce sewer spills by holding up to 43 million litres of sewer overflow before treating it and releasing it into the river.
The Combined Sewage Storage Tunnel project is part of the Ottawa River Action Plan which the city committed to in 2010. It is expected to be completed by 2020.
Bureau, who is studying what the City of Ottawa has been doing to mitigate sewer spills, also wants more information about the differences in rules and regulations between Ontario and Quebec.
"Among other things, I would like to call on a lawyer for a comparative analysis of provincial and federal regulations," said Bureau.
Ottawa and Gatineau are just two of the 200 municipalities with shared responsibility for the Ottawa River watershed, along with the Ontario and Quebec provincial governments and more than 20 federal departments and agencies which are responsible for addressing various issues from the quality of drinking water to fish habitat protection and so on.
The federal government's study of the Ottawa River included public consultations on the health and management of the watershed.
A draft report published by Environment Canada in September concluded that, "it was felt by many respondents that management and monitoring of the Ottawa River watershed is disjointed, leading to duplication, gaps and inefficiencies in monitoring, data collection, conservation, and management."
Gatineau's overflow plan delayed to 2019
Municipalities in Quebec, including Gatineau, are not required to calculate the volume of sewage released, only the number of spills, said a spokeswoman for the City of Gatineau. While they have also been required to calculate overflow time for the last three years, Gatineau did not provide that information for this article.
According to data obtained by the Ottawa Riverkeeper under the Access to Information Act, the number of sewer spills in Gatineau in 2017 were on par with the most recent number of overflows registered in all of Ontario.
Raw sewage overflowed in Ontario's waterways 1,327 times in 2017-18, according to Ontario's environmental watchdog. Over half of those overflows stemmed from wastewater systems with combined sewers.
"Giving people access to this information would allow residents to make informed choices and it would also help develop an awareness of the magnitude of the problem," said Bureau.
People could be swimming in E. coli for a week or longer, said Bureau, because Gatineau tests the water quality at its beaches on a weekly basis unlike Ottawa which tests the water at its beaches daily.
"I think it would be necessary to increase the frequency because once a week in the summer season, in my opinion, is not enough," said Bureau. "I find it worrisome."
Editor's Note: This article was produced by the Carleton University School of Journalism and Communication, in collaboration with the Institute for Investigative Journalism, Concordia University. It first appeared in National Observer.