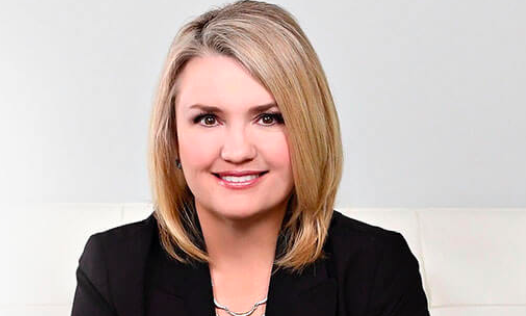 As the Ontario Liberal party prepares to pick a new leader, one of those hoping to be in the running is Brenda Hollingsworth, who is a personal injury and criminal defence lawyer.
Hollingsworth is waiting to hear if she has met the standard to seek the leadership. If approved by the party she'll face off against five other candidates.
Michael Coteau: He has been the MPP for Don Valley East since 2011. He served in former leader Kathleen Wynne's cabinet from 2013 to 2018.
Steven Del Duca: He was the MPP for Vaughan from 2012 to 2018. He served in Kathleen Wynne's cabinet from 2014 to 2018.
Kate Graham: She is a political science professor at Western University who ran for the Liberals in 2018 in London North Centre, but lost.
Mitzie Hunter: She has been the MPP for Scarborough—Guildwood, since 2013. She served in Kathleen Wynne's cabinet from 2014 to 2018.
Alvin Tedjo: He is a public servant with a background in education. He ran for the Ontario Liberals in the 2018 election.  
Hollingsworth told Capital Current she wants to bring the provincial Liberals closer to the centre of the political spectrum.  
"I believe the middle path where all sides bend a little is often the best way forward," she wrote in an email. She says, as leader, she would reject "extreme partisanship" and call for a "new civility" in Ontario politics based on respect for opponents across the aisle and voters.
"Ontarians deserve a strong voice at Queen's Park, and it is clear that Ontario Liberals are ready to carry that torch," said Ontario Liberal Party President Brian Johns in a news release. "These candidates have dedicated themselves to delivering strong community leadership and have shown a deep commitment to the people of this province."
Hollingsworth says one of the things that sets her apart from other candidates is that she has not previously been a candidate for the party.
"I am bringing a different perspective to the party as it embarks on this renewal," she wrote, citing her private sector experience.
While Hollingsworth sees her political inexperience as a positive, some of her competition is very familiar with the political arena and most have been campaigning for months.
The 2018 provincial election reduced the Liberals from majority government, to just seven seats – stripping them of official party status.
Three of those seats are in Ottawa: Ottawa South, Ottawa—Vanier, and Orleans. John Fraser, who holds Ottawa South, is the interim leader.
Nathalie Des Rosiers and Marie-France Lalonde, the Ottawa—Vanier and Orléans MPPs, have left the party, sparking byelections in those ridings. The dates have not yet been set. Des Rosiers is the principal of Massey College at the University of Toronto. Lalonde ran federally and now is the MP for Orléans. Ottawa Coun. Stephen Blais has been nominated as the Liberal candidate in Orléans.
The deadline to become a member of the party is Monday, Dec. 2. The Ontario Liberals will select their new leader at a convention in March.
---
More Stories