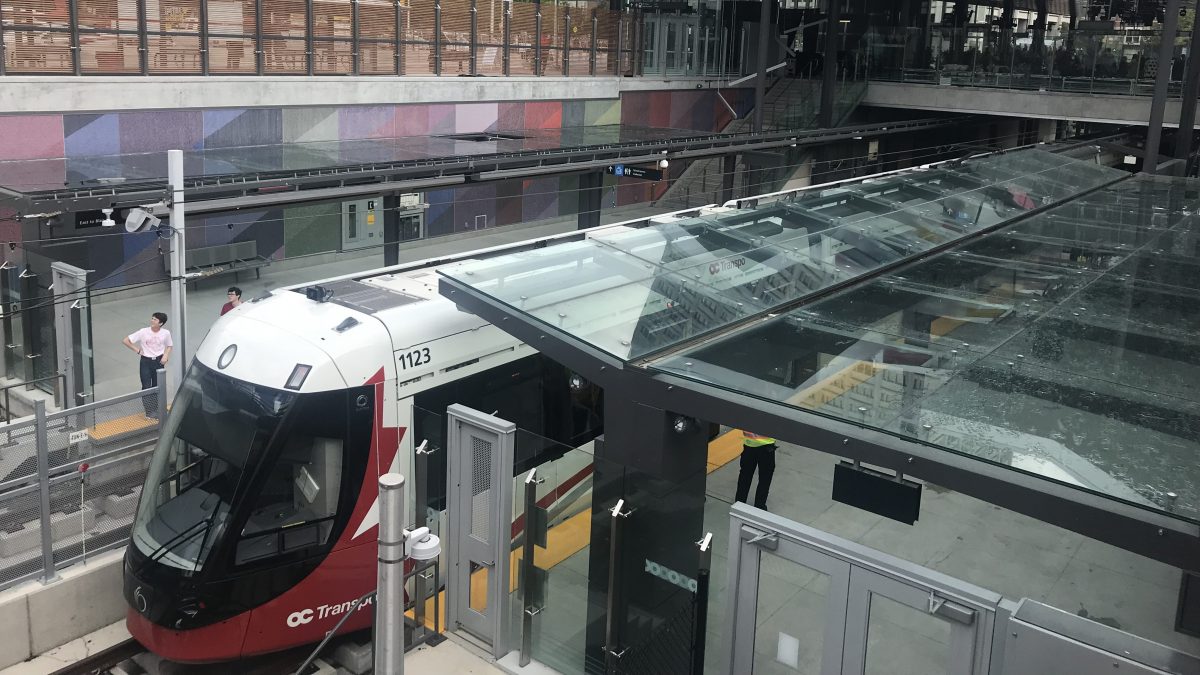 It took more than a decade and several missed deadlines, but light rail is finally here
On Sept. 14, after 16 months of delays, the Confederation Line was finally inaugurated by Ottawa Mayor Jim Watson, alongside Ontario Transportation Minister Caroline Mulroney and OC Transpo boss John Manconi.
The O-Train's Line 1 connects the city through 13 stations from Tunney's Pasture to the Blair Road station. In a festive mood and greeted by city councillors, artists and performers, hundreds of citizens lined up Saturday at Tunney's Pasture's fare gates and at the other stations to get a first ride on the long–awaited trains.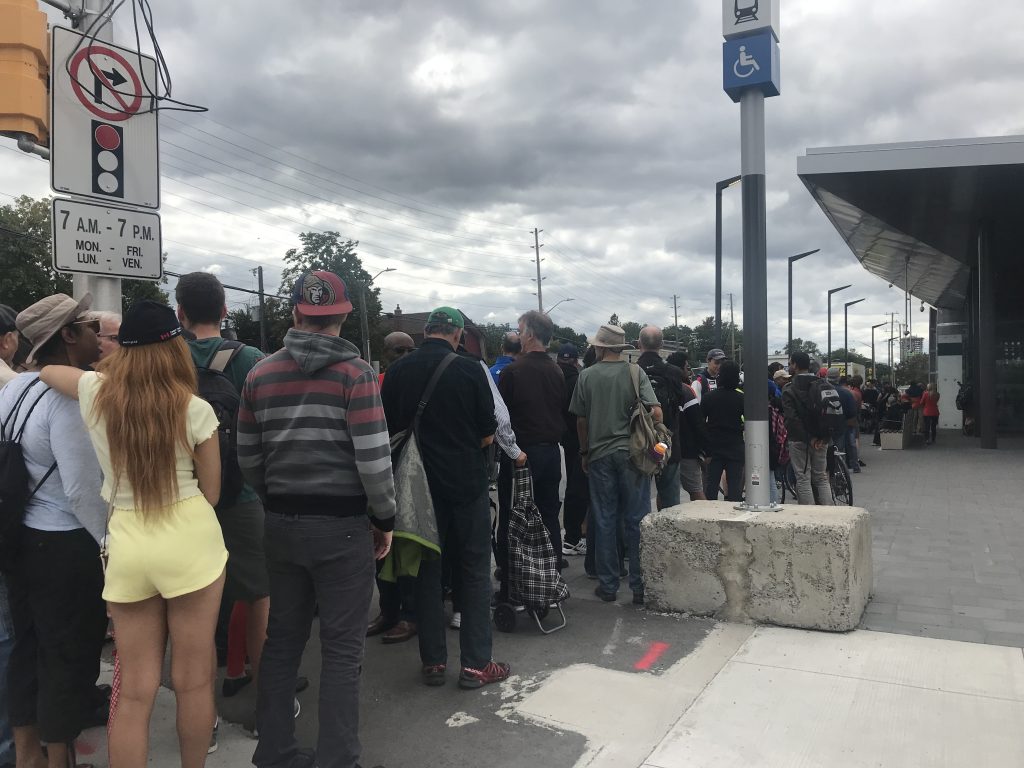 "It's gone really well so far. Thousands of people have taken the train just in the first hour," Watson told Capital Current as people jumped on board.
On one of the LRT trains, there was a general feeling of excitement as passengers enjoyed a smooth and silent ride.
Watson said he believes everything is ready for Monday's commute, to which, he, for one, is looking forward.
"We will have parallel bus service for three weeks but it's all set and this is a good test run for us today and tomorrow."
Amira Shehata, who has been living in Ottawa for 30 years, says the train will ease her rides to work starting on Monday.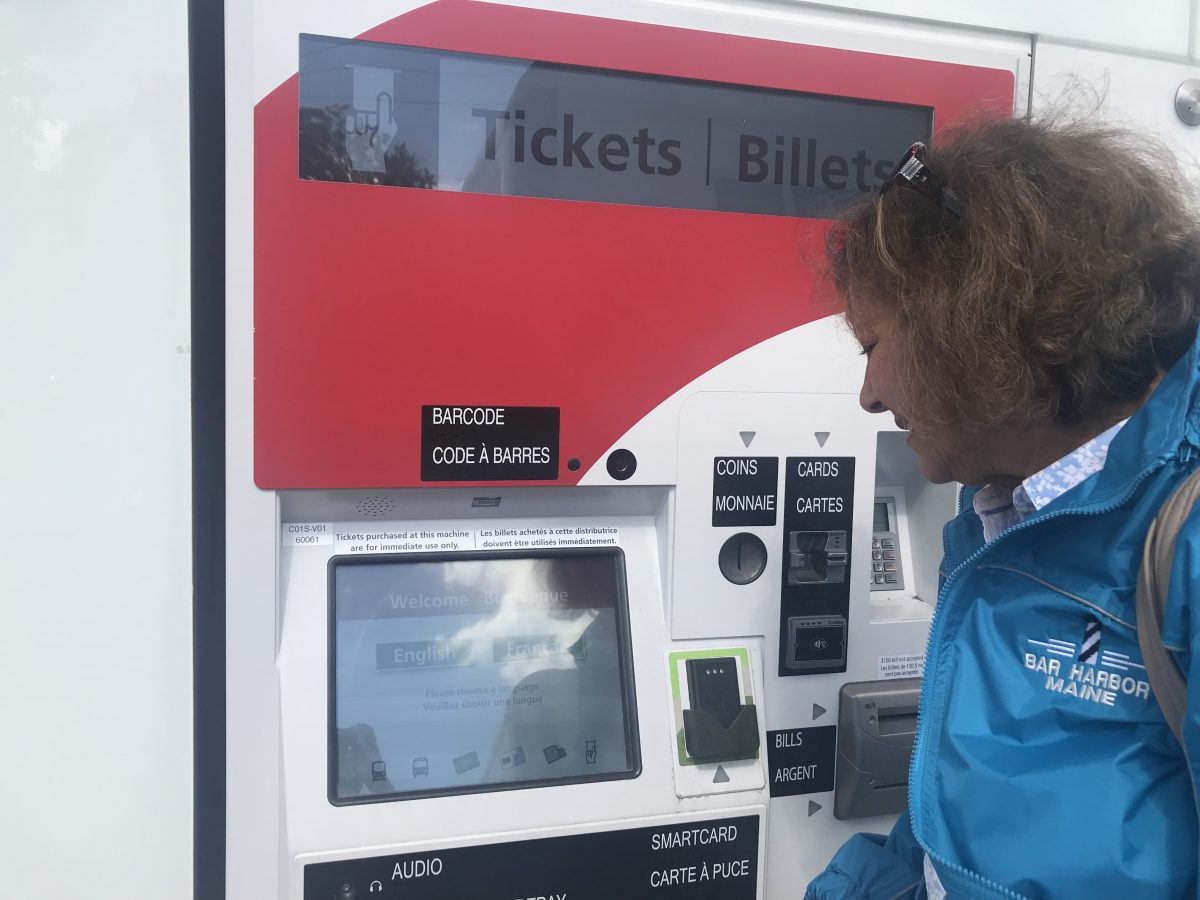 "I am really excited. I live in Kanata and when I come downtown, I transfer from Tunney's Pasture. It makes it easier for me," says Shehata.
Unlike Shehata, Chris Traynor, will not be taking the train on Monday.
"It runs smoothly, it smells new. I like it. It's easy to navigate. Unfortunately, I'm a car commuter. I can't get to work any other ways," the Ottawa resident says.
Residents like Traynor can only hope that Stage 2 of LRT will better serve their communities.
The massive light rail project has two more legs to go. Stage 2 and 3 will extend the LRT further east, west and south.
What you need to know if you plan on taking the train on Monday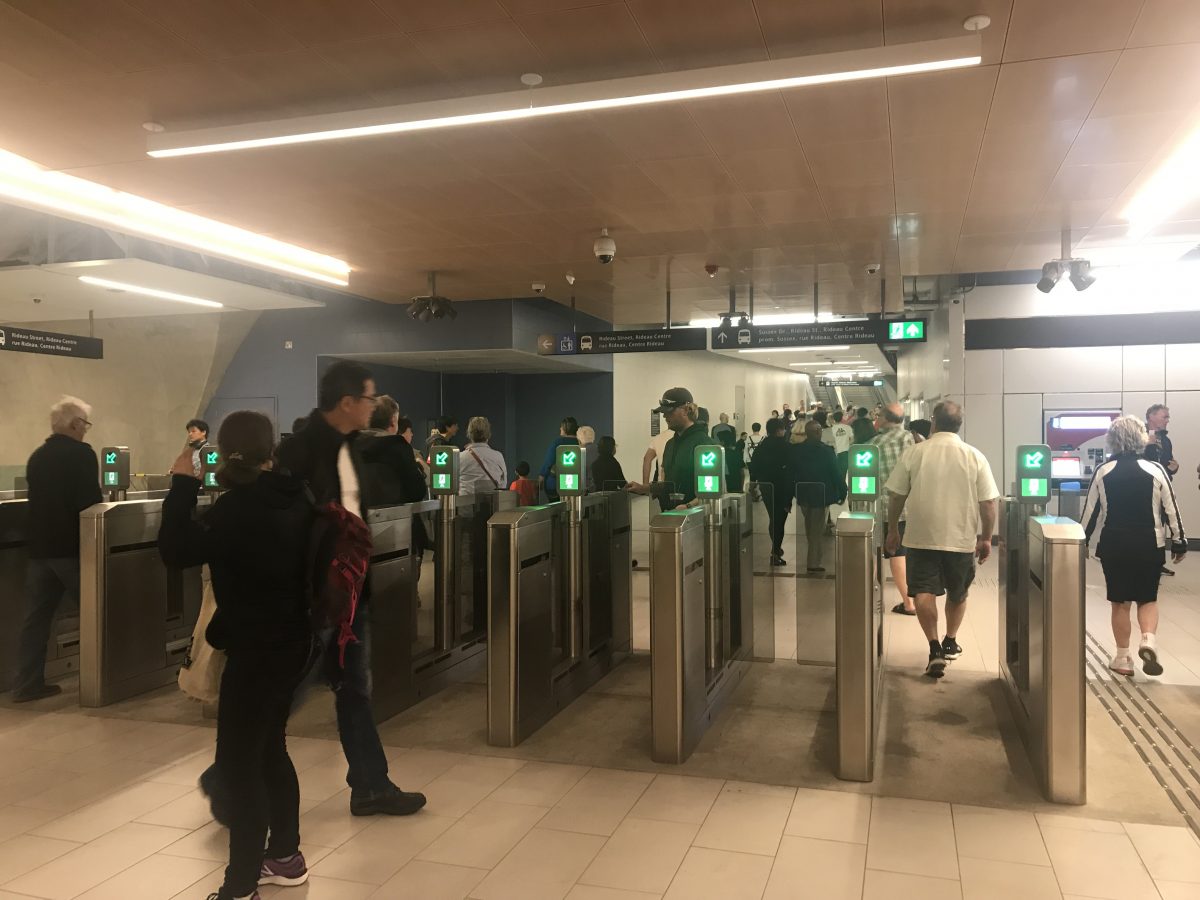 • On Monday to Thursday, the train will run 5 a.m. until 1 a.m. the next day. On Fridays, it will run from 5 a.m. until 2 a.m. Saturday. Saturday hours will be 6 a.m. until 2 a.m. Sunday; and on Sundays and holidays, it's 8 a.m. until 11 p.m.
• The north-south Trillium Line will run from 6 a.m. until midnight on weekdays, 6:30 a.m. until midnight on Saturdays and 6 a.m. until 11 p.m. on Sundays.
• To find stations, look for the big red O.
• The maximum wait time for a train on a workday commute is five minutes. Wait times are not set.
• If you have a bike, always board by the door at the front of the train or park it at any station.
• A trip on the train costs the same as on the bus, with the normal 90-minute transfer period applying between the bus and the train.
• You can use your Presto card or barcoded transfer from the bus. Tickets are on sale via machines at each station. Pay by cash, credit or debit at ticket machines. Students can use their UPass.
• You can reload your Presto card at ticket machines.
• If you need help, ticket machines include video-chat with customer service. You can also look for staff in red vests or use information telephones in stations.
---
More Stories