When the Rideau Canal Skateway officially closed on March 10, it wrapped up one of the longest skating seasons of the decade, giving regular skaters and newcomers plenty of opportunity to enjoy the winter activity and setting a new record in the number of visits.
"It was a really good experience," said Amelia Fortnum, who moved to Ottawa from King City, near Toronto, in 2016, and skated on the canal for the first time this season.
"This winter must have been good for it because it's so cold," she said.
The skateway opened on Dec. 30 and saw 59 days of skating, which, along with 2015, the most skating days in at least 14 years. By comparison, this season had more than three times the number of skating days than 2016.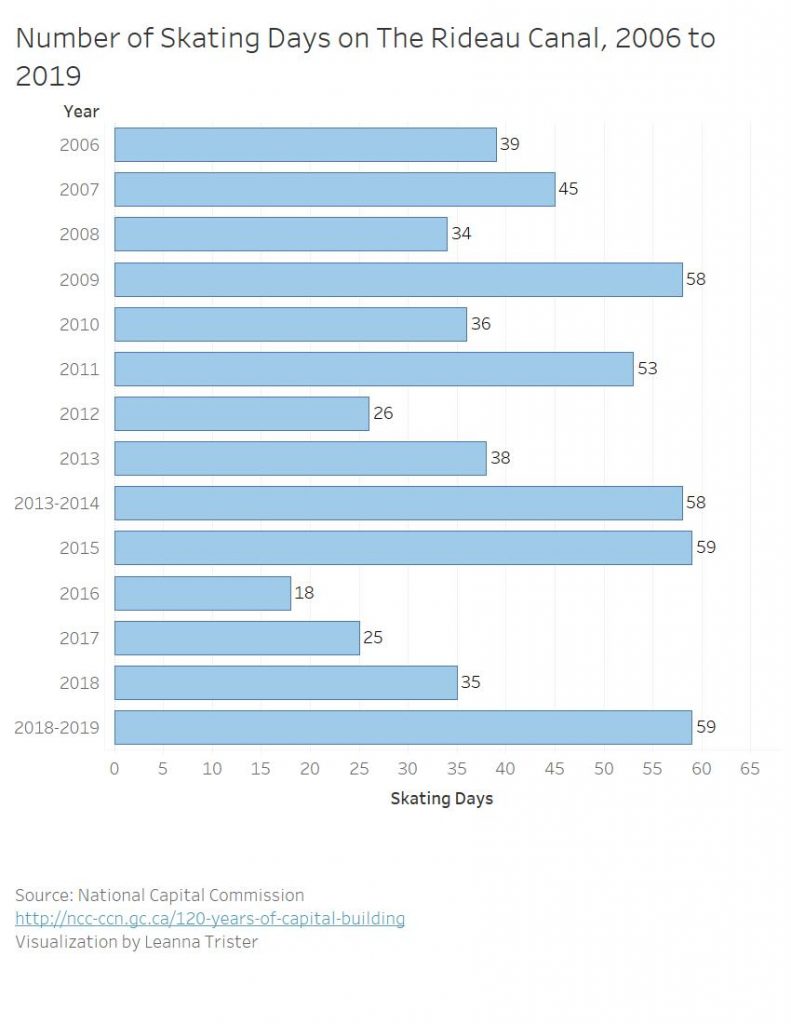 Carleton student Cynthia Burrows was a first-time skater this year. "It was very fun but kind of hard because the canal was slushy," she said during a mild day in March. "It was frustrating at first. I'm still pretty sore from just holding onto the sleigh we had and trying not to fall," she said with a laugh.
Usually, the ice begins to form after 10 nights of temperatures of -10 C. The cold temperatures of this season make ice building less challenging. The ice must be 30 cm thick before anyone is allowed to skate on it, for safety reasons, the National Capital Commission (NCC) said in a news release. According to government weather data, the average mean temperature during January and February this year was below -10 C.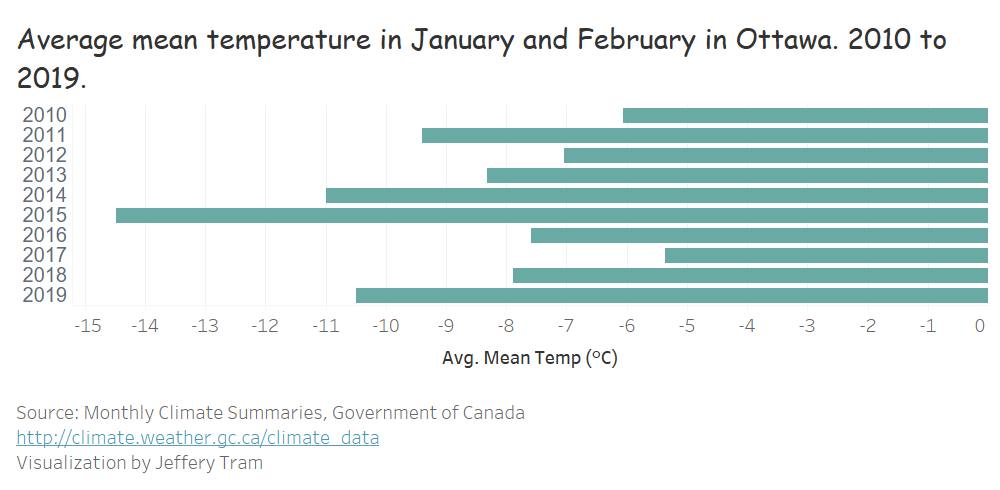 The NCC, responsible for the maintenance of the Rideau Canal Skateway, says this winter provided a "wonderful skating season," which saw 1,493,524 visits to the skateway topping the record of 1,332,862 set in 2001-2002, the NCC wrote.
Jacob Wright, a third-year geography student at Carleton University, goes skating with his friends every year.
"With the long winter we have been having, it's good to look at the positive things," says Wright. "I have been able to go skating several times this year, even with my busy schedule."
But all good things come to an end and the NCC is warning people to stay off the ice now that the skateway is closed for the season.
---
More Stories