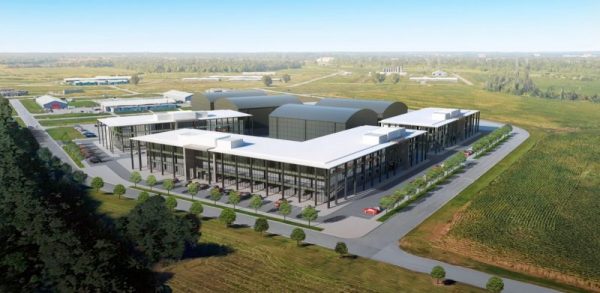 After years of failed attempts, Ottawa filmmakers and animators say the approval of a large soundstage complex in Nepean will boost the city's presence in a competitive industry by attracting companies like Netflix bringing benefits to local independent filmmakers.
City Council recently approved the proposal to build the film and television studio and construction is expected to begin this summer. The site will house four soundstages, each the size of an Olympic hockey rink, and office and production space.
"We have four really big boxes, so you can build stuff inside them like houses, or whatever you want to build, and shoot inside," said Ottawa Film Commissioner Bruce Harvey.
The drive to bring a soundstage to Ottawa was spearheaded by the Ottawa Film Office and Toronto-based TriBro Studios. The National Capital Commission owns the land, and is leasing it to the Ottawa Film Office, which in turn will lease it to TriBro who will serve as facility managers. The project is privately funded at an estimated cost of $40 million.
Soundstages allow production companies to create high quality film sets in a controlled environment.
Claudia Carino, an Ottawa actor and producer, said the "soundstages allow for long form, continuous content because you can build a set and leave it there, you're not affected by the elements."
For example, Harvey said the popular Canadian television show Murdoch Mysteries is filmed on soundstages.
"If you think about all the locations they use in that, none of those are real locations. They don't really exist out there in the real world," Harvey said.
The approval marks one of the final steps in a longstanding effort to bring a soundstage to Ottawa. Harvey says people have wanted to do a project like this "for decades," but "didn't have the right partners or the right land available."
Harvey said the soundstage will "target a new type of production" for the city and allow Ottawa to compete with other major Canadian film markets, such as Toronto, Montréal and Vancouver. It will help attract production companies such as "Netflix, Hulu, Amazon, NBC," in an industry "driven by dramatic series."
Catherine Callary, chair of the board of the Ottawa Film Office and vice-president of destination development at Ottawa Tourism, said Ontario is forced to turn away $260 million worth of business each year because there isn't enough film production infrastructure.
Callary highlighted the soundstage's potential to contribute to Ottawa's tourism economy. "Productions that choose to shoot in Ottawa would mean large cast and crew entourages. They stay in our hotels, dine in our restaurants, visit our attractions and use our transportation," she said. "There's a lot that productions shooting in a destination can do for the brand of that destination," she said. She cited the spike in travel to Iceland after Game of Thrones started filming there. In 2011, more than 500,000 people traveled to Iceland, and that number jumped to 1.8 million in 2016. Film production contributes about $100 million to the Ottawa economy, according to the film office.
While the studio is intended to attract larger production companies, some in the Ottawa film industry are hoping to capitalize on potential ripple effects.
Neil Hunter is a two-time Emmy nominated animation artist who teaches at Algonquin College's School of Media and Design. "The dream would be to be deeply involved with the studio. We'd like to put our students right in the middle of that," by organizing a co-op program, he said. "Ideally, we'd like to have our program run out of there."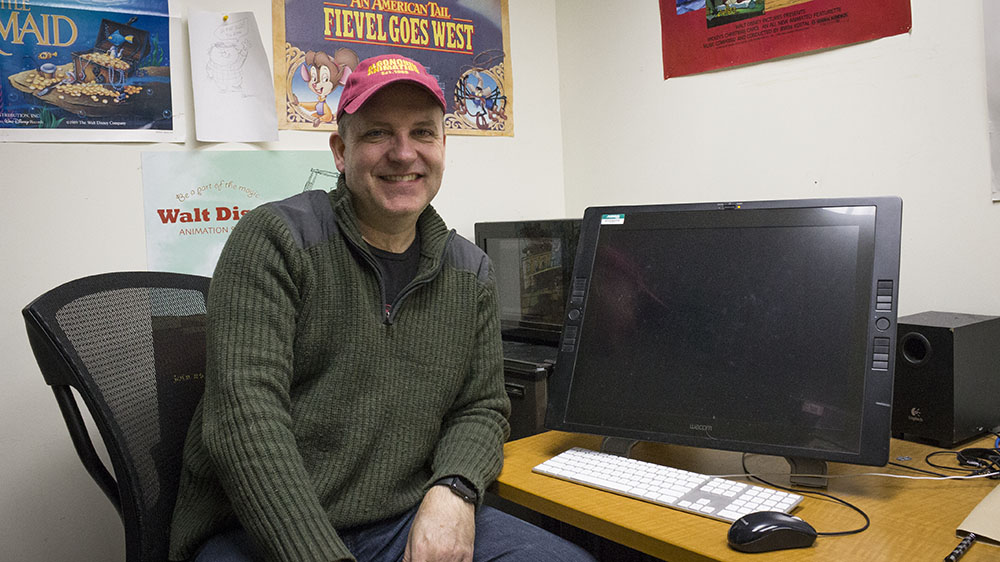 The soundstage would be a five-minute drive from Algonquin's Ottawa campus. Hunter said the proximity will make it much easier to attract guest-lecturers involved with the studio.
"A lot of our graduates come back to teach, but they have to come from whatever studio they're working at. With the new Nepean soundstage, they can be at work, walk around the corner and teach a three-hour class," he said. "It's easier to sit and sweat and toil over something if you see other people doing it and know there's a real job at the end."
Hunter also said that "all kinds of industries might pop up as people see needs." Both he and Callary said there will likely be increased demand for production-related industries such as catering services and film equipment rental businesses.
Some independent Ottawa filmmakers are also excited about the complex's potential benefits.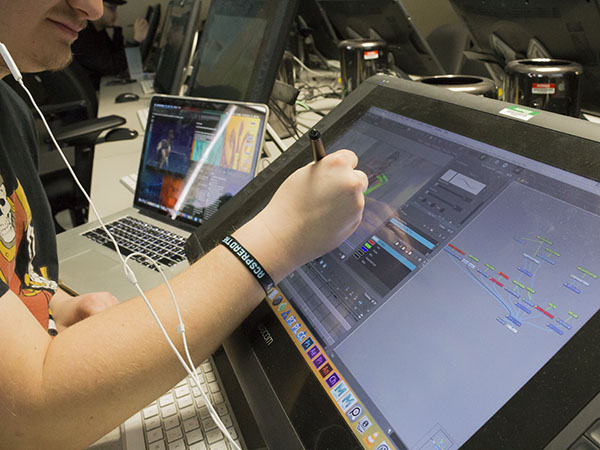 "In the last few years I've felt Ottawa was on the cusp of something big, that something was going to happen to the industry and make it boom," said Emily Ramsay, an independent producer and executive director of the Digi60 Filmmakers Festival. "I really believe these studios will be one of those catalysts to help the industry grow and boom here."
Despite her optimism, Ramsay said she's unsure the studio will provide an immediate opportunity to those in the existing filmmaking industry. She said she's concerned there aren't enough experienced people to staff the positions the studio will require, partly because so many filmmakers have moved to other cities for work. In the long term, though, Ramsay in convinced it will benefit the Ottawa film industry.
Carino said in addition to new opportunities, she hopes the complex will motivate those who already work in the Ottawa film industry to improve their craft.
"Not only would it draw productions, but it would also up the stakes for the crew and talent here," she said. "It would require us to work harder, train harder, and get better and keep growing to have these productions come and keep coming back."
Harvey said Ottawa won't have to wait long, as construction "will begin by this summer, and end by next summer," barring any unforeseen issues.
---
More Stories