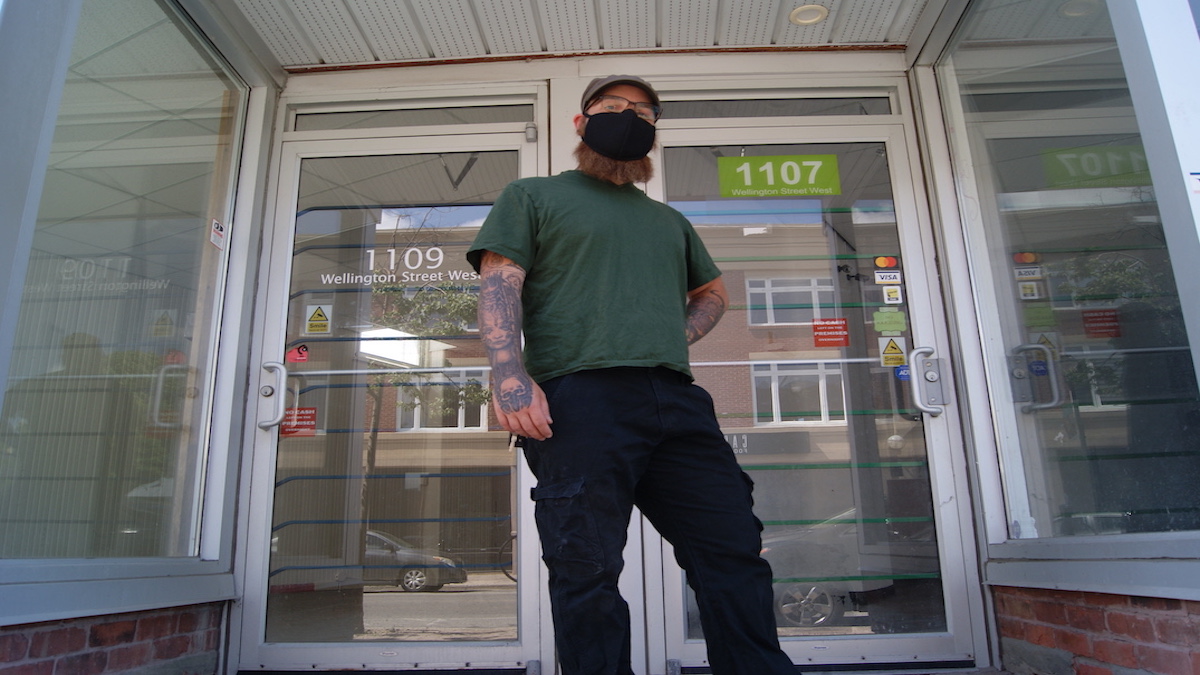 As Ontario enters Stage 2 of the reopening of the provincial economy during COVID-19, the long-awaited announcement that "establishments providing personal care services" can now resume operations — with many restrictions — is being met with a mixed reaction.
Personal care enterprises such as hair salons, piercing studios and tattoo parlours can open today.
But despite getting the green light on June 9, some Ottawa tattoo parlours are wary of opening their doors so soon.
"Personally, I think tattoo studios should have been Stage 3," said Falken Newton, owner of The Tattoo Machine formerly in Sandy Hill. "We are hands on, face to face with all our clients," he said, adding that even with all the guidelines proposed by health officials, opening shop at this point in the pandemic still seems risky.
Along with the use of personal protective equipment, such guidelines include enforcing distancing measures, suspending face tattoos and piercings and prohibiting walk-in appointments — a common occurrence for most tattoo studios.
For Newton, the risks of opening on Friday was too high. He said he plans to open in the second week of July, giving him time to finish a move to a new location in Hintonburg. 
Although he likely would have waited an additional two weeks to open anyway, he said the move gives him a buffer to see how other studios fare with their reopenings.
If things don't go well for other studios in the next couple weeks, Newton said, he will "bite another bullet" and keep his doors closed until he's more reassured it's safe.
"I've already had to pack up the shop once because of COVID," he said. "If I open up, and we get another lock — that's unbelievable the amount of money that's going to cost me."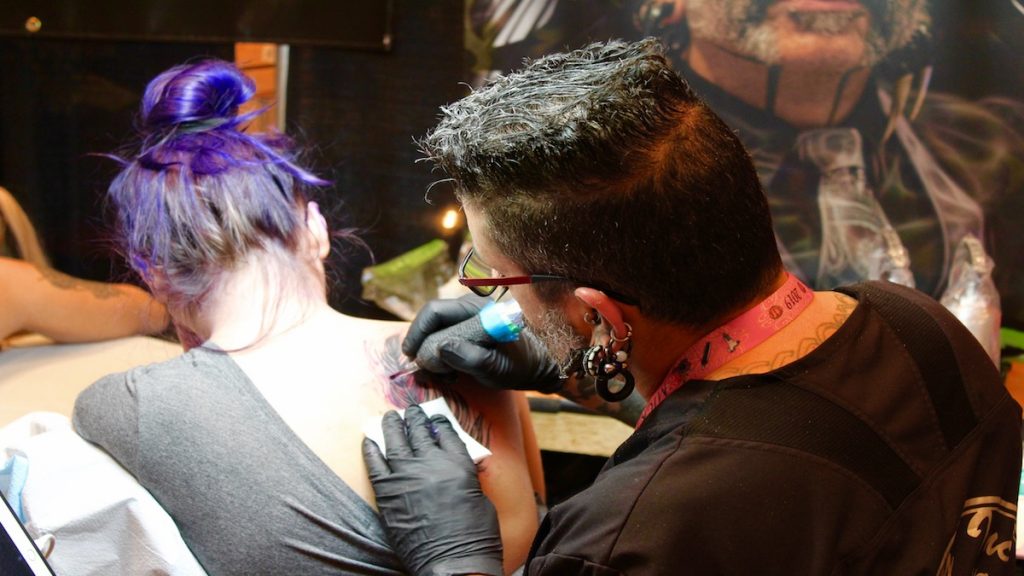 The owner of the Ink Spot, a tattoo studio on Bank Street in Centretown, has similar concerns about the coming months.
Tattoo studios could "become careless and cause a spike in numbers and a second wave, shutting us down again," said Shawn Carrier. "I think that would be devastating for any businesses — if not fatal for some already struggling and on the verge of closing permanently."
Like Newton, Carrier said he has decided against opening immediately under the Stage 2 relaxation of restrictions. He said the Ink Spot will open next week, after taking time to organize staff and rebook customers.
Carrier said he will take it "day by day," following the guidelines laid out by the province on how to operate safely.
It's your job to do it right
While guidelines for business owners are posted on the province's website, Newton said he has received no direct guidance. "It's something I had to source myself," he explained.
Self-sufficiency is a guiding principle in the tattoo industry that predates the pandemic. With no governing body of professionals for tattoo parlours beyond provincially mandated health and safety regulations, the industry is largely unregulated. As a result, "any Joe Blow" can start a business, according to Newton.
Even with the uncertainty surrounding tattoo parlours reopening, customers are eager to get back under the needle.
Michael Barber, an Ottawa resident with five tattoos, is now looking for a local artist to make it six. Once he finds a tattooist that suits his taste, he said that he won't hesitate to visit their studio.
For Barber, "tattoo shops have always been very clean places," with stringent standards of cleanliness. He said that he has faith in industry professionals to uphold this standard while adapting to new health and safety guidelines.
Barber said he backs the inclusion of tattoo parlours in Ontario's Stage 2 reopening, if only to support the artists that he respects.
"I want to see this form of art thriving and surviving (through the pandemic)," said Barber, instead of seeing "all these talented people out of a job."
---
More Stories