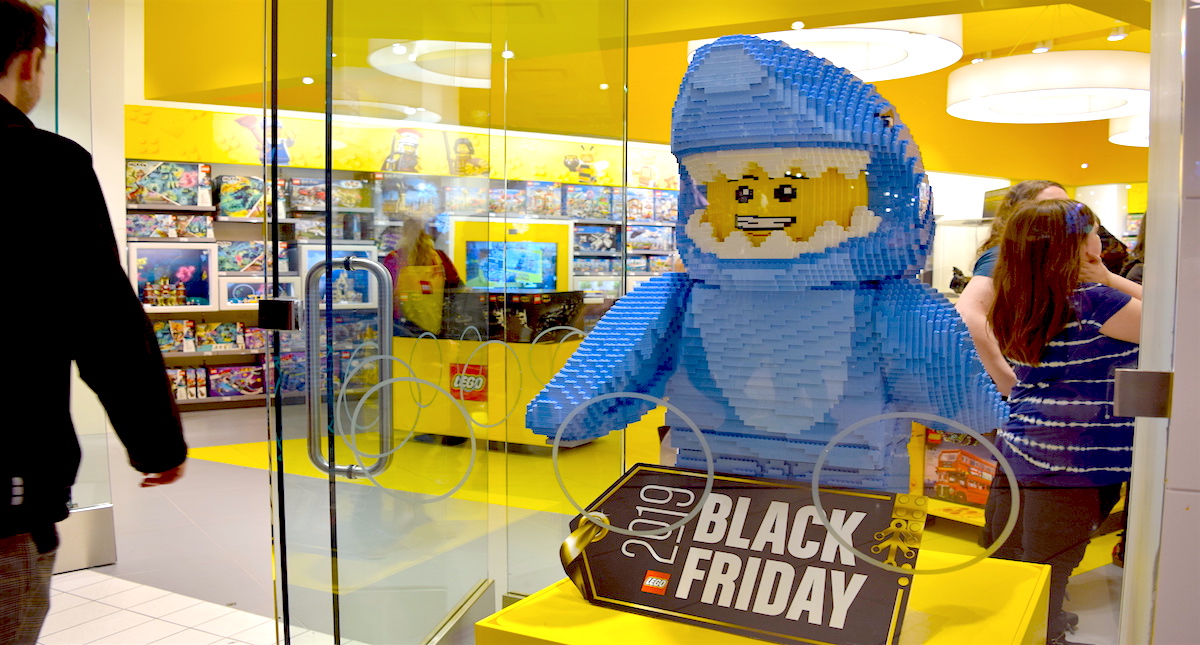 While the best-selling toys nationwide this holiday season are set to be collectible items such as L.O.L. Surprise! dolls, local toy stores are seeing some different trends.
Emerging front-runners at the Ottawa shop Mrs. Tiggy Winkles are the family games Throw Throw Burrito (played with a combination of cards and stuffed-toy burritos) and the Simpsons' version of Codenames (a word-code game with teams), according to Halima Anisman, head office manager.
A "pleasant surprise seller," she adds, is the avocado collectible from Squishable, a company that makes plush food toys with faces.
"I cannot tell you why, but kids and adults both seem to absolutely love the avocado one," says Anisman.
Another popular item at Mrs. Tiggy Winkles is Slime.
Adam Carr, a father of two, agrees: "My boys love to play with slime." But, he admits, "I'll never buy it for them because it makes a mess of everything."
Meanwhile, "I would love to purchase more board games that we can play as a family," says Molly Amirault, a local mother of four. She says board games promote kids playing with each other, rather than watching video games and TV.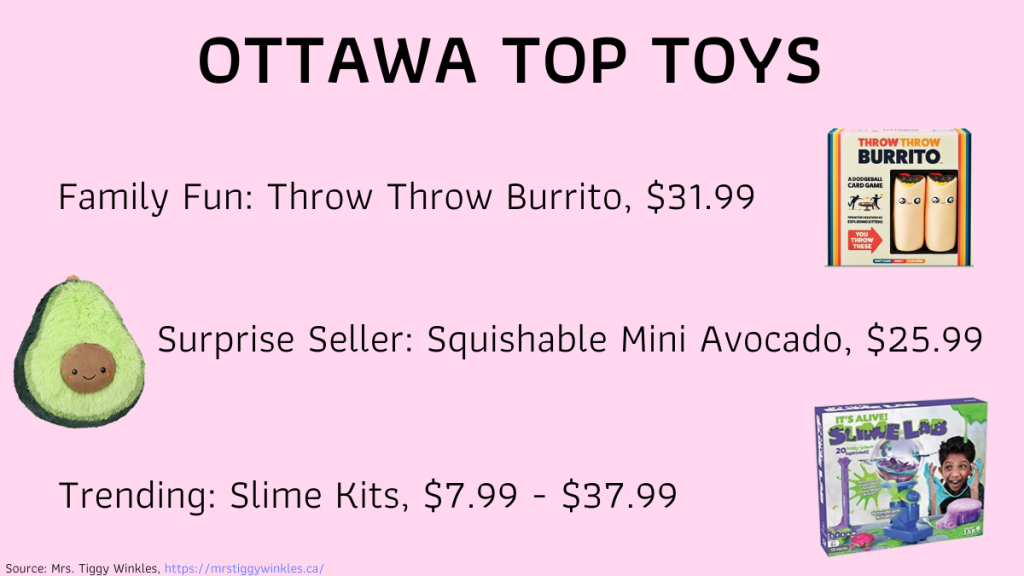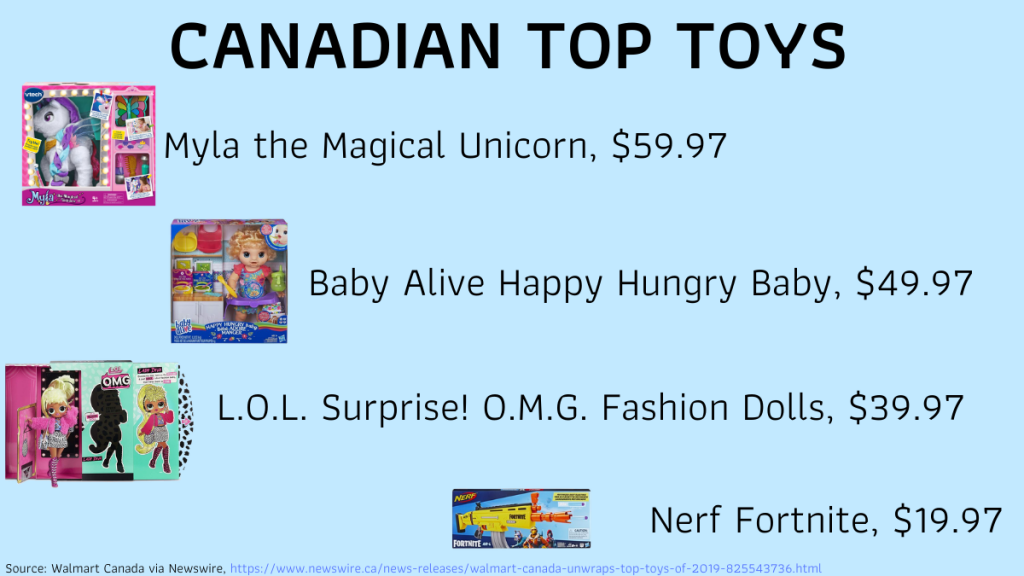 Joan Ramsay watches the toy industry for the NPD Group, which analyzes and tracks sales and market trends for several industries in Canada. Major retailers provide her with their point-of-sale data, which she analyzes and communicates to toy manufacturers.
A nationwide trend from recent years "that doesn't seem to be going away" is collectibles, says Ramsay. Sets such as L.O.L. Surprise! and Blume dolls encourage consumers to complete a collection by continuing to purchase more.
The American-based Toy Association, which administers the Toy of the Year Awards, also sees collectibles as a top trend.
"Kids really love to unbox and collect the different kinds," says Adrienne Appell from the Toy Association. An example is this year's winner of the Toy Awards, L.O.L. Surprise! dolls.
The toy industry also benefits from a new crop of kids every five to 10 years, Ramsay says. This allows the industry to recycle classics, such as Pokémon cards and Beyblades, which are popular again this season.
With movie releases such as Frozen 2, and the latest Star Wars movie, stores can expect related products will be in high demand, according to Ramsay.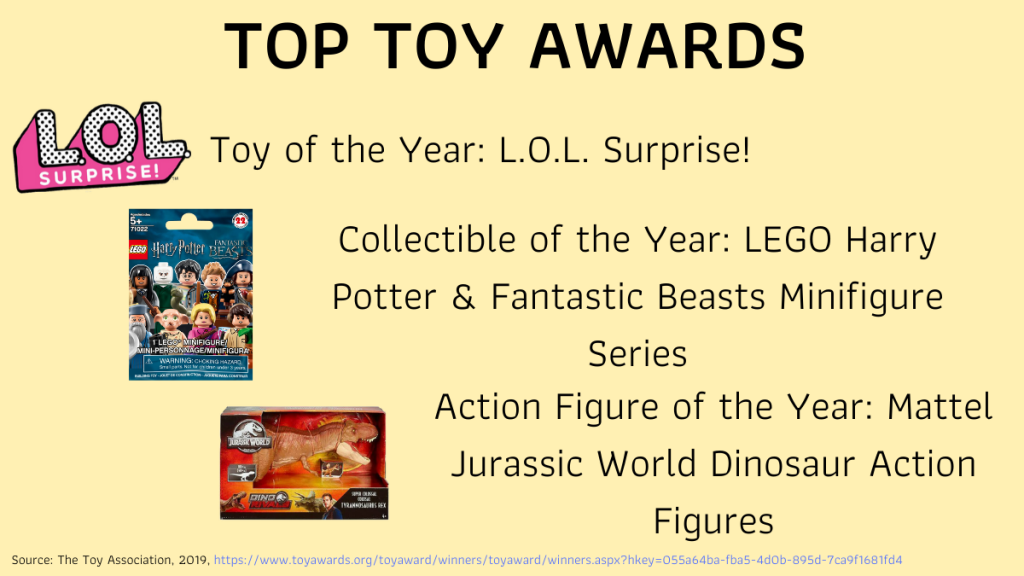 Appell notes some toys remain popular through the years, include classic dolls, LEGO and outdoor toys like scooters.
LEGO is "probably the hardest thing for us to keep on the shelves," says Emma Kinsella, a manager at the Bank Street location of Boomerang Kids. She says when a LEGO set comes in, it's usually purchased on the same day or the following day.
"That's because all age ranges can really play with LEGO. There are adults who play with LEGO as well as little kids, and yeah, it's timeless," she says.
The Toy Association is also seeing "new twists on old classics," with the introduction of games such as Ms. Monopoly, which celebrates female trailblazers, and Pictionary Air, a digital version of the classic Pictionary.
Ramsay says November and December are the busiest months for the toy industry, accounting for more than 40 per cent of total toy sales, with the busiest week being right before Christmas.
"With December coming up, we are trying to keep our staff healthy and not too overworked," says Anisman at Mrs. Tiggy Winkles. She says while the month is an "endurance challenge," staff members are amazing and "handle it like real champs."
Want to donate some toys to others? Here's how
The annual Toy Mountain drive in Ottawa has seen an increase in donations over the last few years.
According to Maj. Danny Pinksen, head of community services with the Salvation Army, which runs the toy drive, the increase in donations has offset increased demand.
Toys are distributed to families based on need during December. The Salvation Army says that, in 2018, it distributed 100,000 toys to families in need.
Toys are collected in all major malls across Ottawa until Dec. 24, and at the Ottawa Professional Fire Fighters Association's Help Santa Toy Parade, which was held on Nov. 23 this year.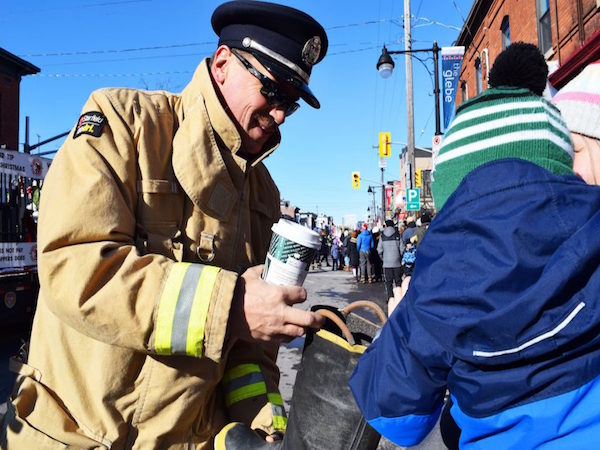 ---
More Stories