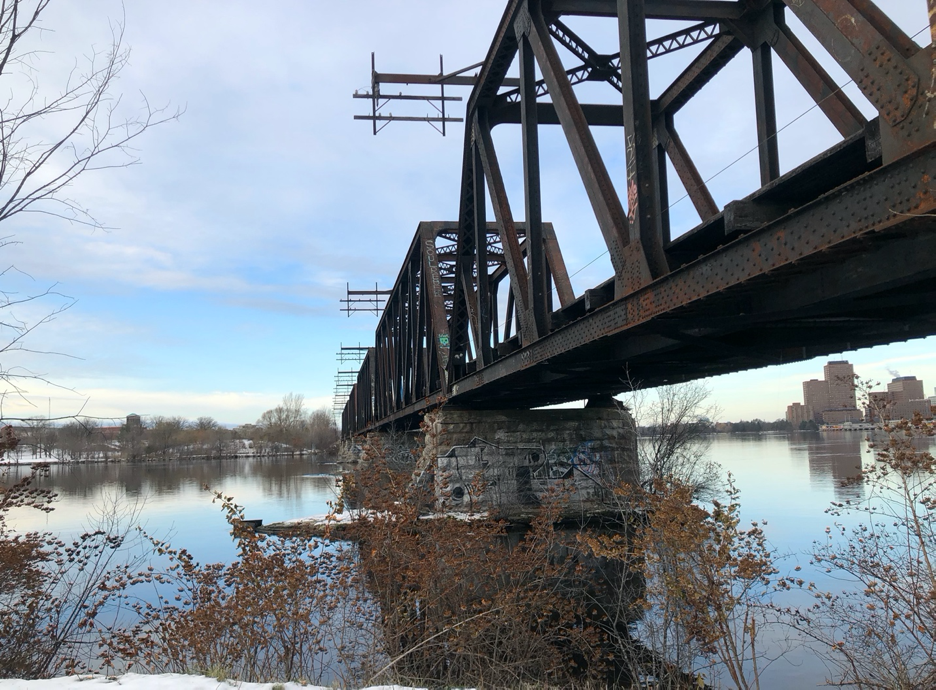 The Prince of Wales Bridge, recently rejected as a potential commuter rail link between Ottawa and Gatineau in the immediate future, could still become part of Ottawa's long-term light-rail network, according to city staff.
In a transportation committee meeting on Nov. 13, Vivi Chi, manager of transport planning for the City of Ottawa, said the historic rail link is still being considered as part of the future transit plan that runs through 2031.
Chi's statement came just one month after Mayor Jim Watson said the bridge is not the right choice for a light rail transit connection.
Watson said staff had analyzed the potential of using the bridge to connect the Trillium Line to Gatineau's Rapibus system, but ultimately recommended against it. According to Watson, such a the rail link would overwhelm an already congested Bayview Station on the south side of the Ottawa River and at the north end of the current Trillium Line.
David Jeanes, a rail transit advocate with Transport Action Canada, said he does not agree that commuters using a future Prince of Wales rail link would inundate Bayview Station.
"STO riders would mostly be travelling West or South," explained Jeanes, referring to commuters reaching Ottawa from the Outaouais transit network. "I don't agree with the idea that Bayview couldn't handle that… It's already been designed to facilitate this."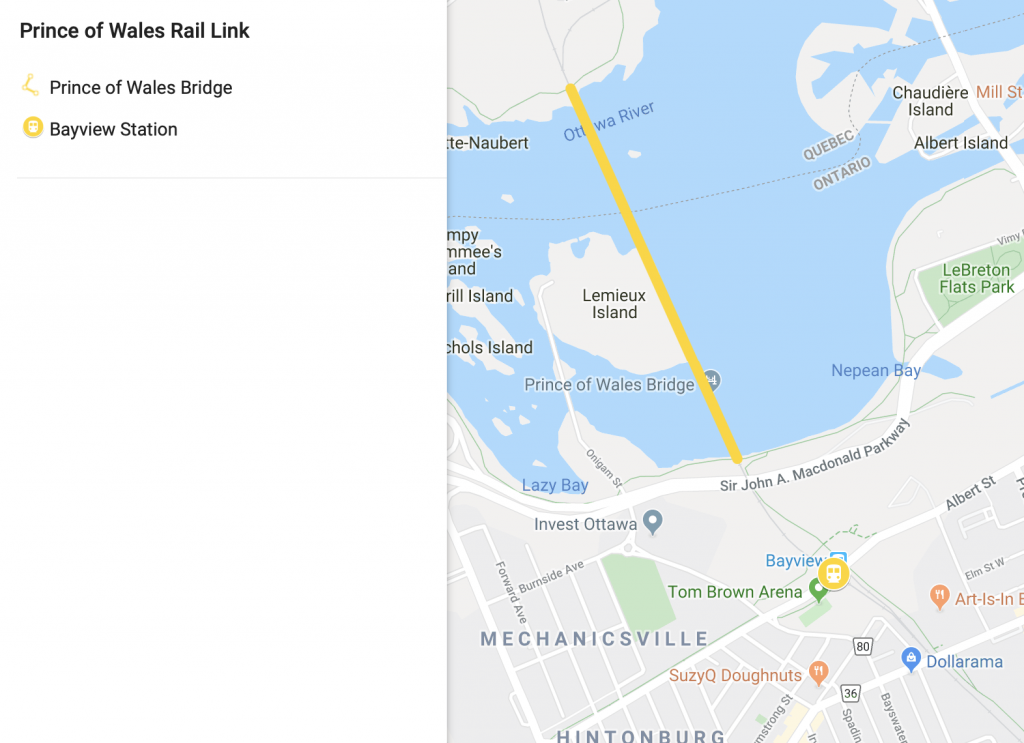 If STO service were to connect at Bayview Station, trains on the Confederation and Trillium lines would see 5,500 passengers transferring from Gatineau during peak hours, according to city staff in a report on the future of the bridge.
Chi, who was responding to an inquiry from Bay Coun. Theresa Kavanagh about the fate of the bridge, noted that, at present, the city's main concern about rehabilitating the Prince of Wales Bridge is cost, not the logistics of incorporating an upgraded bridge into the city's transit system.
"It's an affordability issue," she said, which is why the bridge is part of a long-term strategy rather than current plans.
The abandoned railway bridge was built in 1880 and connects Ottawa and Gatineau over the Ottawa River. It was bought by the City of Ottawa in 2005 for $11 million. Since then, it has been at the forefront of municipal and federal discussions.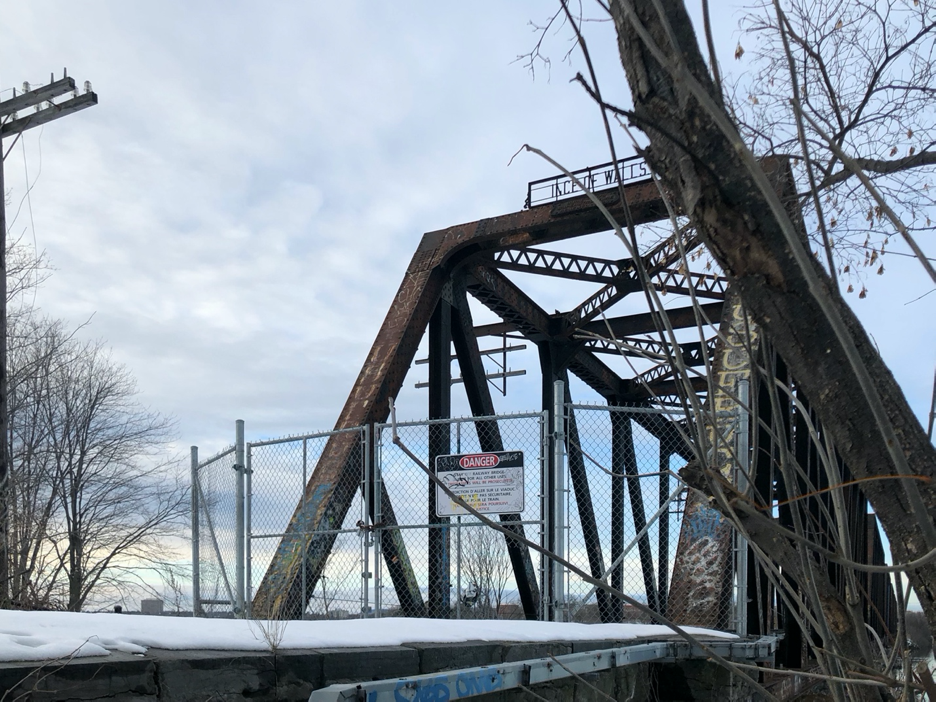 "(The bridge) is a passionate issue for many people here in Ottawa," Kavanagh said at the meeting. "They see that bridge. It's not in great shape, and it's an excellent opportunity to increase transit with our neighbours."
The potential rehabilitation of the bridge emerged as an issue during the 2019 federal election campaign, and garnered vocal support from various Ottawa Centre candidates, including Catherine McKenna, the federal minister of infrastructure and communities. 
"When I knock on doors in Ottawa Centre, residents say that linking the two communities will make it easier for work, school and play," she said in an email response to questions about the bridge.
Currently, the bridge is closed for all uses, but the city hopes to at least open it for pedestrians and cyclists until a rail link is built, according to John Manconi, general manager of the City of Ottawa's transportation services.
"The Prince of Wales Bridge could be used in the interim for active transportation," stated city staff's written response to Kavanagh's inquiry. "In the ultimate plan, there would be cycling and two pedestrian facilities, as well as rail transit on the bridge."
McKenna pledged to work with the City of Ottawa to make the bridge accessible to pedestrians and cyclists, which she estimates will cost about $10 million.
"There's a real need for people to get around in a cleaner, faster and cheaper way, and we can make that happen for the residents of Ottawa and Gatineau," she explained.
But Kavanagh said during the meeting that a temporary solution does not solve the fundamental issues facing commuters.
"I bike to work. I'm looking at all those cars, and I'd say 70 per cent of them are from (Gatineau) and they have no choice but to drive (because) there's very little transit options for them," she said. "If there are local MPs on both sides of the river who support this effort, why is it being delayed so much?"
McKenna said she is open to future discussions about a long-term transit strategy with the city, but in the meantime, her priority is to meet the immediate demands of her constituents.
"Yes, the bridge may play a role in a longer-term interprovincial transit strategy, but there is a need now for another safe and secure cross-river link to serve pedestrians and cyclists," she said.
Chi said further updates on the bridge will come in the spring, when Gatineau transit officials are expected to present a long-term transit study to the City of Ottawa.
---
More Stories