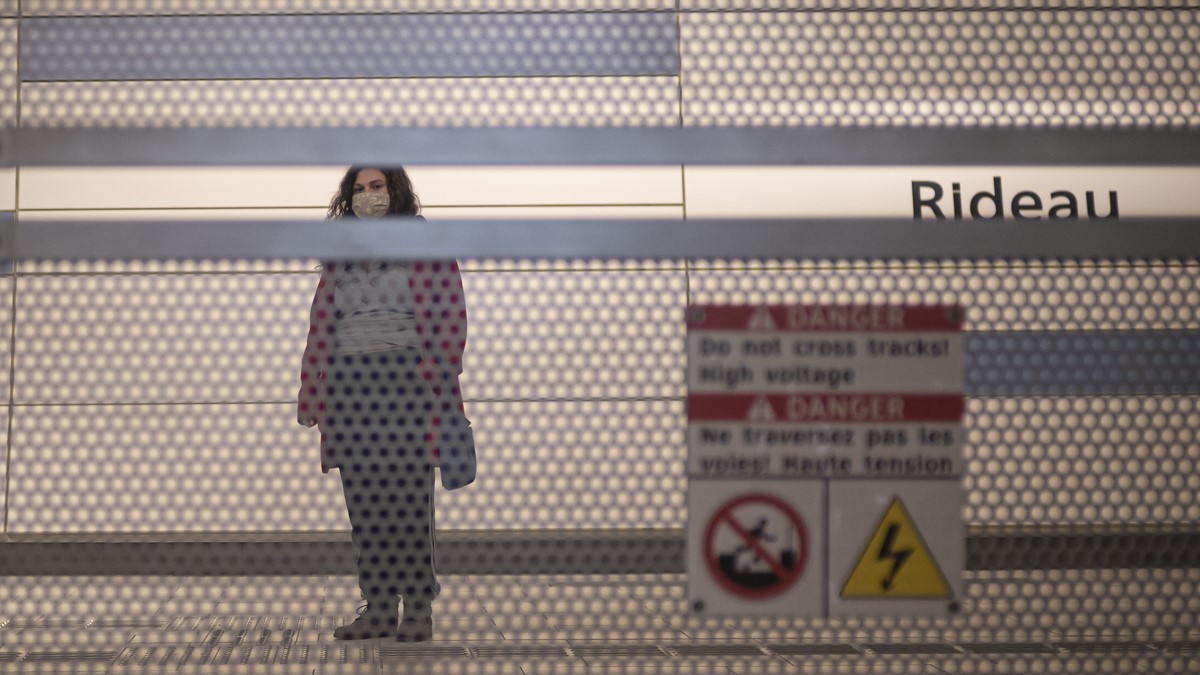 With most OC Transpo fares set to rise on Jan. 1, transit riders and advocate groups opposing the increase are pointing out that Ottawa already has one of the most expensive systems in Canada.
They also say low-income and vulnerable residents, not to mention many front-line workers, will be affected most by the increase. While the city says rates will remain frozen for low-income and vulnerable citizens, advocates claim the community and EquiPass thresholds exclude many and that the eligibility process is demeaning and inefficient. The word "privilege" was used more than once at the November transit commission meeting.
When the draft budget was tabled Nov. 4, Ottawa Mayor Jim Watson said that if fares were maintained at the same level it would cost the city up to $5.1 million next year. Transportation Services General Manager John Manconi has said the city plans to maintain routes and service levels despite the fact that ridership is 28 per cent of usual volumes. Officials say financial aid from higher levels of government (such as the Safe Restart Agreement) will be crucial to offset mounting deficits, even if ridership rates rebound significantly in 2021.
Councillor's concern
"In order to afford bus service, we can either cut routes, increase fares or increase taxes," said Kitchissippi Ward Counc. Jeff Leiper. "Or we can do some combination of all of those."
A vice-chair on the transit committee, Leiper said there's never been a shortage of disagreement among members. But now, with the stakes raised heading into 2021, their stances are becoming entrenched. At the November meeting the committee voted 8 to 3 for the draft operating budget and a 2.5 per cent fare increase. Council can approve and finalize the budget on Wednesday.
Leiper said he hopes councillors and Ottawans will be open to increasing the transit levy, cutting unnecessary expenditures and leaning on the community for solutions. For example, he said he's open to selective cuts to bus service, as long as they limit impact on vulnerable and reliant residents.
He noted the number of public servants commuting downtown from the suburbs has plummeted since the pandemic and many will work from home in future. That said, emptiness does not always equal inefficiency. Leiper said many downtown bus routes such as the 11 (Bayshore) or 14 (St-Laurent) priorize frequency for a reason, allowing people to maintain a hectic schedule.
Such suggestions would need to be vetted by OC Transpo surveyors before receiving consideration. But with sufficient financial aid past March still uncertain, bigger cuts could be coming anyway.
"It's a tough balance," Leiper said. "I don't know if we're going to have to cut transit service to meet the revenues, but it's possible."
Alternatives
More progressive and ambitious solutions may not appeal to all committee members, but transit riders have some ideas of their own.
"For years they've been able to just go about their job without really worrying about public sentiment," said Kari Glynes Elliott, co-founder of advocacy group Ottawa Transit Riders. "I think that's changing."
The Ottawa Transit Riders first got together last year to fight cuts to line 12 (Blair) in Vanier, and Elliott says they won that battle. Now the fight has shifted from delayed communication and accessibility concerns to keeping the fares stable, or even reduced. But they aren't alone.
An alliance of 18 Ottawa advocacy groups teamed with an independent economist to produce the Ottawa Coalition for a People's Budget, an alternative proposal aimed to prove there are better, more sustainable options.
It proposes divestments of $235 million from the police budget and $390 million from planned fossil fuel infrastructure. It also proposes $878 million in additional spending, with 75 per cent going to programs and services (including transit) and 25 per cent toward city capital expenditures.
Elliott says there are many items council could defer or drop, such as the road widening project in Barrhaven.
"The downward spiral of public transit is pretty frustrating," she said. "It feels like the solutions are really obvious and the people in charge are not interested."
When asked about some of the challenges that accompany these types of ambitious plans, Counc. Allan Hubley, chair of the transit commission, cited the looming increase to the transit levy as a reasonable burden on the taxpayer.
"The concept that seems to be hard for some to grasp is that someone has to pay," he said. "That's the bottom line. Whatever we're doing, if we want to keep growing the service, as I want to do, and keep making it better so people want to use transit as a first choice, we have to invest in that. So if we don't do a fare increase, where's the money going to come from?"
---
More Stories