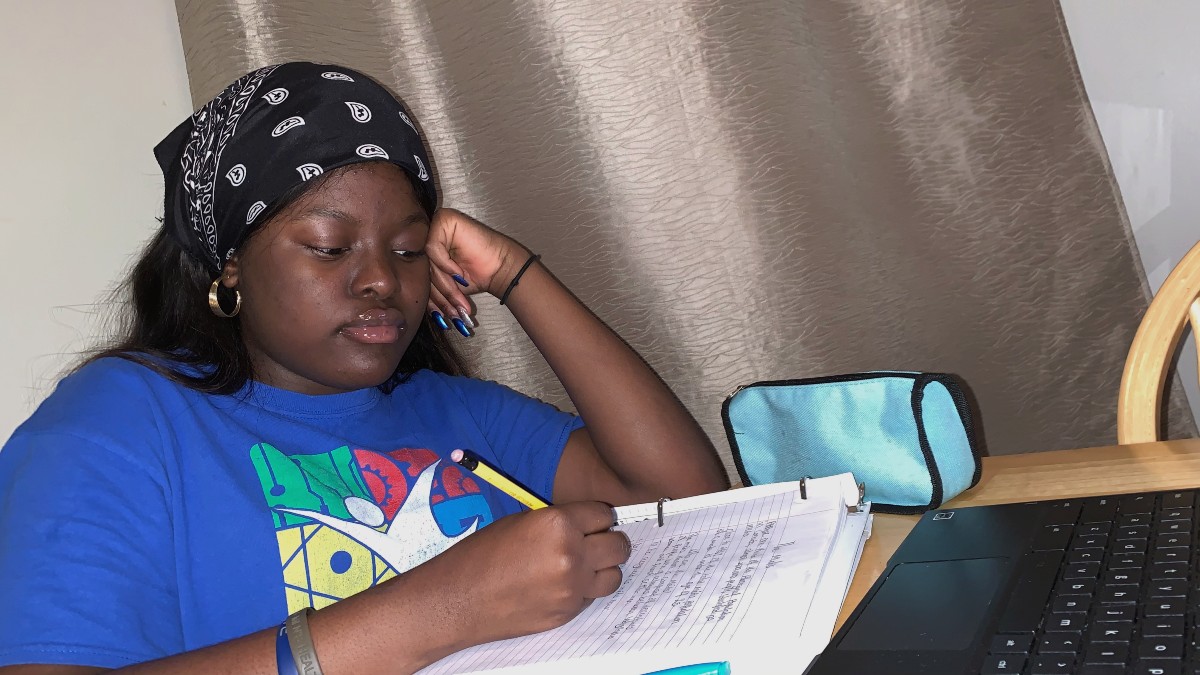 Students taking virtual courses at Ottawa high schools are preparing for a winter of isolation as the pandemic continues.
Learning at home alone for periods of time can have a negative impact on students' physical and mental health, experts warn. 
In a back-to-school survey conducted by the Ottawa-Carleton District School Board, 35 per cent of students attending school in-person said they felt like their well-being had worsened since returning to school. Thirty per cent of students attending virtual school said the same.
Dr. Khalid Bazaid, assistant professor in the University of Ottawa's department of psychiatry, said online school results in the loss of a large social aspect of learning.
"School is not just about knowledge, but also making friendships, acquaintances, social interaction. So when students are denied the in-person learning, they also lose that engagement," he said.
Sitting in front of a laptop for large periods of time not only affects students physically, causing eye strains and muscle tension, but also mentally.
"If you're behind the screen, you lose the touch of the group interaction … that will have a negative impact on the learner compared to the in-person schooling," Bazaid added. And feelings of isolation that come with virtual schooling will only worsen in the winter, Bazaid said.
"The daytime is shorter, and most of the day, especially at the peak of the winter, is either snowy or cloudy and the outside is gloomy. That, in itself, can bring the mood down," he said.
Academic challenges
Amanda David, a Grade 10 student at Hillcrest High School, said her first semester has been difficult.
David is taking a blended course delivery, alternating between remote learning and attending school in-person every other day. She's been in quarantine for long periods of time because her mother works in a nursing home and has been exposed to COVID-19. All of this has affected Amanda's school performance.
"I couldn't really catch up in schoolwork and my grades went down a lot," she said.
Virtual school hasn't only posed challenges academically, but socially as well. Having moved to Ottawa from Texas just over a year ago, David said it's been hard to make friends. 
"It's kind of lonely, because I can't really talk to anybody or hang out or anything," David said. Recently, David said she's has joined clubs at school to stay connected with classmates. 
The stress of online school, loneliness and an increased workload leave her feeling overwhelmed, David said. "I've been having breakdowns. I get stressed when I feel like there's so much stuff to do. Everything just feels like there's a pressure just pushing me down."
David said she's meditating and walking daily to help cope, but these aren't a "permanent solution."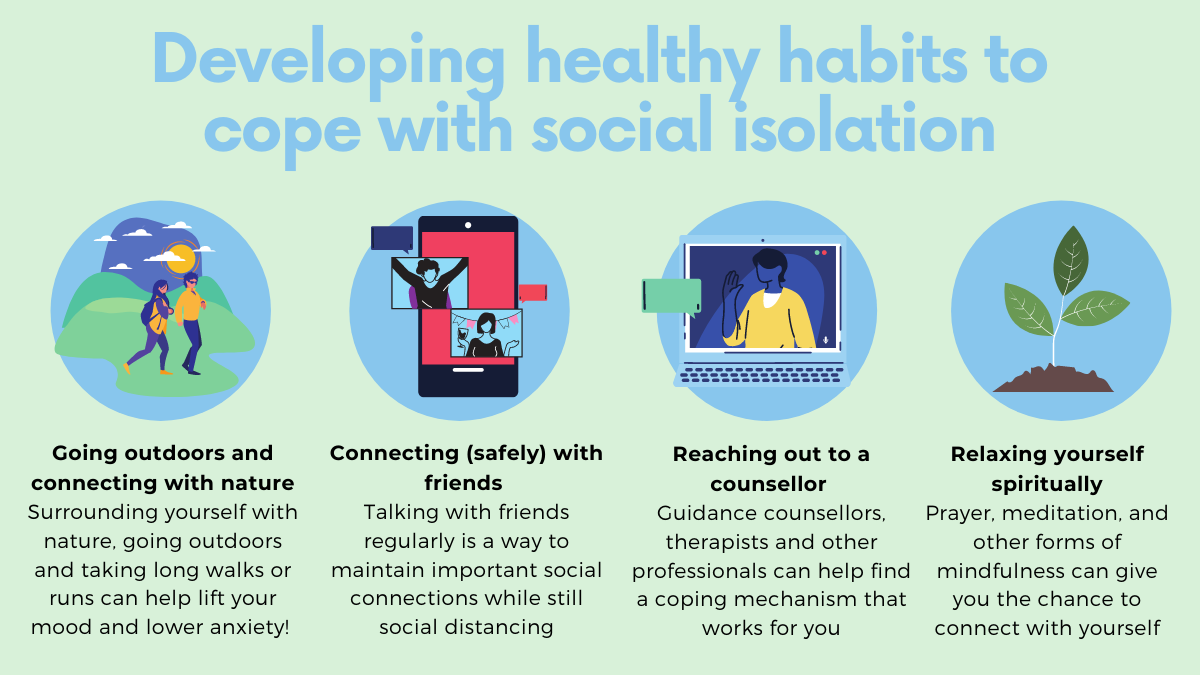 Rodaynah Ben-Ghwilah, a Grade 12 student at Brookfield High School, says her experience with online school  has been "really hard."
"It's not fun. You're on a screen all day long, you're expected to do so much and it's just so much more stress on you than if you were in school [in-person]," she said.
Ben-Ghwilah originally opted to take online courses so she could continue spending time with her grandmother, who is at high risk from the virus. Now, she's thinking of taking the rest of the year in-person. 
"I'm planning to change. It just got to a point where I'm mentally drained. It kind of is scary, because you can't really see friends much or you can't really go out much so you're stuck at home," she said.
Doing classes online, Ben-Ghwilah said she's feeling less supported than her classmates who are learning in-person.
"I know it's hard on [teachers] as well, but I think they should have a big part in helping and reaching out to students and seeing how students are doing," she added.
Stressed and anxious
Dr. Petra Duschner, manager of mental health and critical services at OCDSB, said the pandemic has students reporting feeling more stressed and anxious.
"Not only are families and other adults experiencing increased levels of anxiety, so are our students," she said, adding COVID-19 also has a financial and emotional impact on students.
Students who are feeling stressed or struggling with their mental health could reach out to their teachers or guidance counsellors, Duschner said.
"Guidance counsellors can help students navigate the system that we have, and access the support that we have available within our school district and also help navigate community resources," she said.
Available resources for students include the Kids Help Phone, print resources on the board's website, and local agencies like the Youth Services Bureau. Duschner said it's essential for students to have access to resources at all times, even outside of school hours.
"Sometimes, kids are managing throughout the course of the day, but then in the evening their thoughts take them down a darker path or they need to reach out for help," she said.
Isolation is a large factor of a student's mental health, Duschner said, so creating a sense of community within in-person or virtual classrooms is necessary.
Staying connected with family and friends is one way for students to limit the negative impacts of feeling isolated throughout virtual school.
"Have a healthy, daily routine," Bazaid said, such as waking up and going to sleep at the same time, eating a good breakfast and doing activities you enjoy.
"If most of us do these things, I think [students] will have a balanced day so they won't feel overwhelmed with just doing online school which can be stressful," he said.
During Ottawa's winter, staying connected is even more pertinent, Duschner added.
"Human beings are social creatures, we thrive and we develop based on our social connection. Encouraging students to maintain their social connections is really, really important."