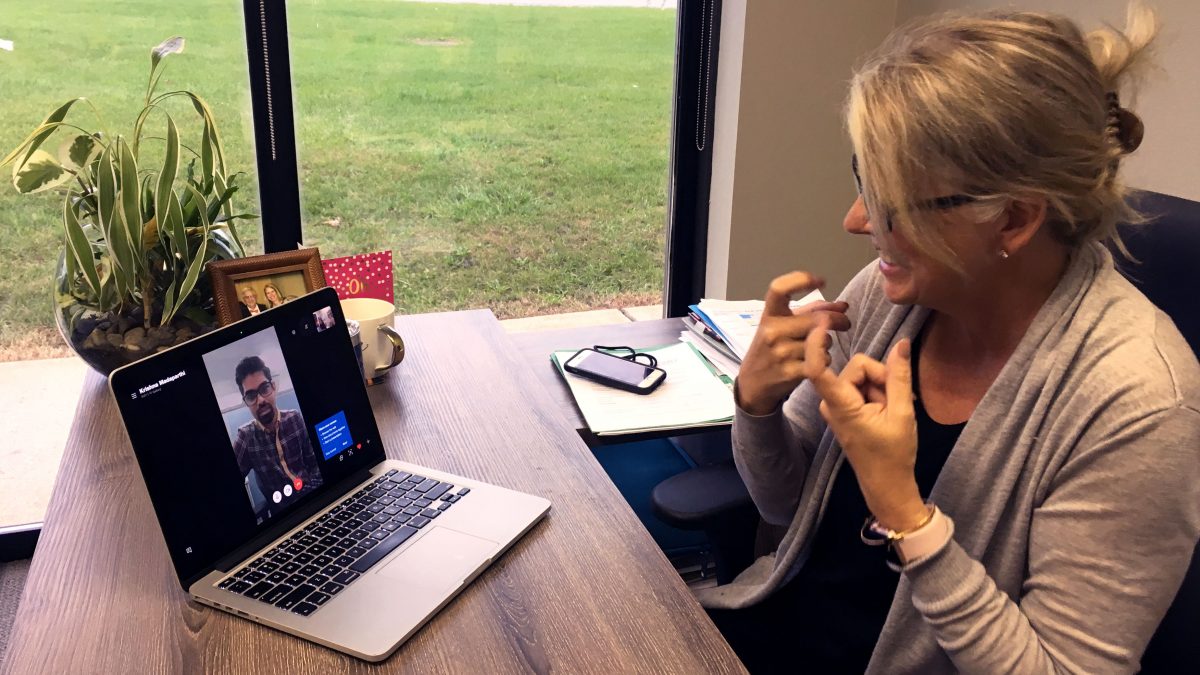 By Haneen Al-Hassoun, Victoria Brown, Levi Garber
Ottawa's deaf community is pushing for sign languages to be recognized as official languages in Canada after federal accessibility legislation tabled in June did not include them.
Kirsty Duncan, the minister of science and minister of sport and persons with disabilities, tabled Bill C-81, the Accessible Canada Act, to give the federal government jurisdiction to monitor and govern accessibility policies across the country.
As the bill goes through the committee process in the House of Commons, the Canadian Association of the Deaf is lobbying the government to amend it to include official recognition of American Sign language (ASL) and la Langue des Signes Quebecoise (LSQ). More than 40 countries worldwide officially recognize sign language. The recognition is one of several recommendations the association is presenting to the government.
In Canada, 2,685 Canadians consider ASL as their mother tongue, while close to 22,000 consider it as a second language.
Kamilla Riabko, a hard of hearing woman in Ottawa, said the biggest impact of recognizing those languages is that it's validating to the individuals.
"It creates a promise to services and it also gives people room to fight when those promises are not met," she said.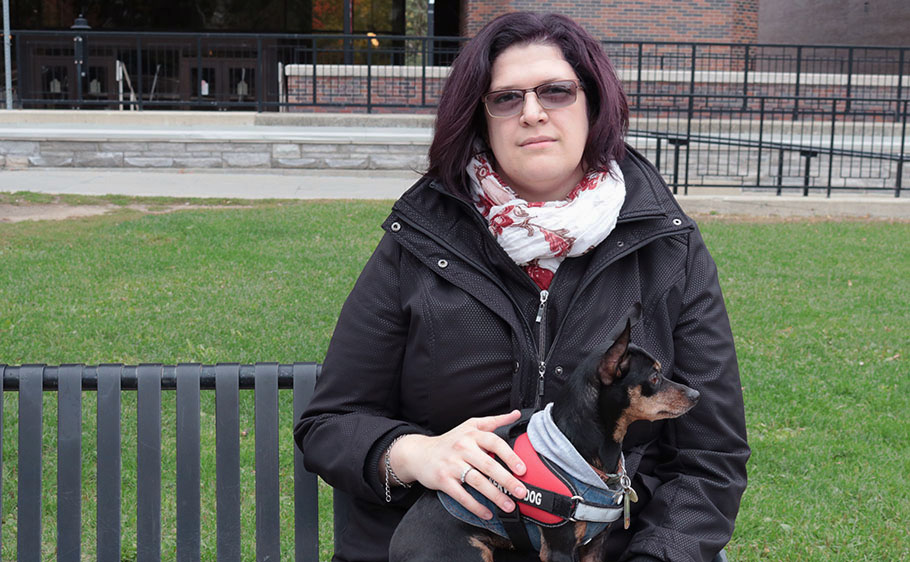 "I often ended up having to interpret for them and I knew fundamentally that wasn't right."


ASL interpreter, Brenda Jenkins
Riabko also found herself interpreting for her deaf friends as someone with "hearing privilege."
"They've asked me to go to emergency rooms and hospitals to be their interpreter because they knew it would be really hard to get an interpreter, or as a backup, or because each of these services were not available," she said. "If they can't even get that for an emergency room visit, where do the other services hold?"
Krishna Madaparthi, a deaf ASL instructor at Carleton University, said through an interpreter that many people think signed languages are not actual languages.
"Sign language is its own language, so it's really important that we recognize our sign languages so that we have access to education, society and be full participants in society," he said.
Brenda Jenkins, an English-ASL interpreter, said growing up in a deaf family showed her that access to interpreters in Ottawa is an issue.
"I often ended up having to interpret for [my parents] and I knew fundamentally that wasn't right," she said.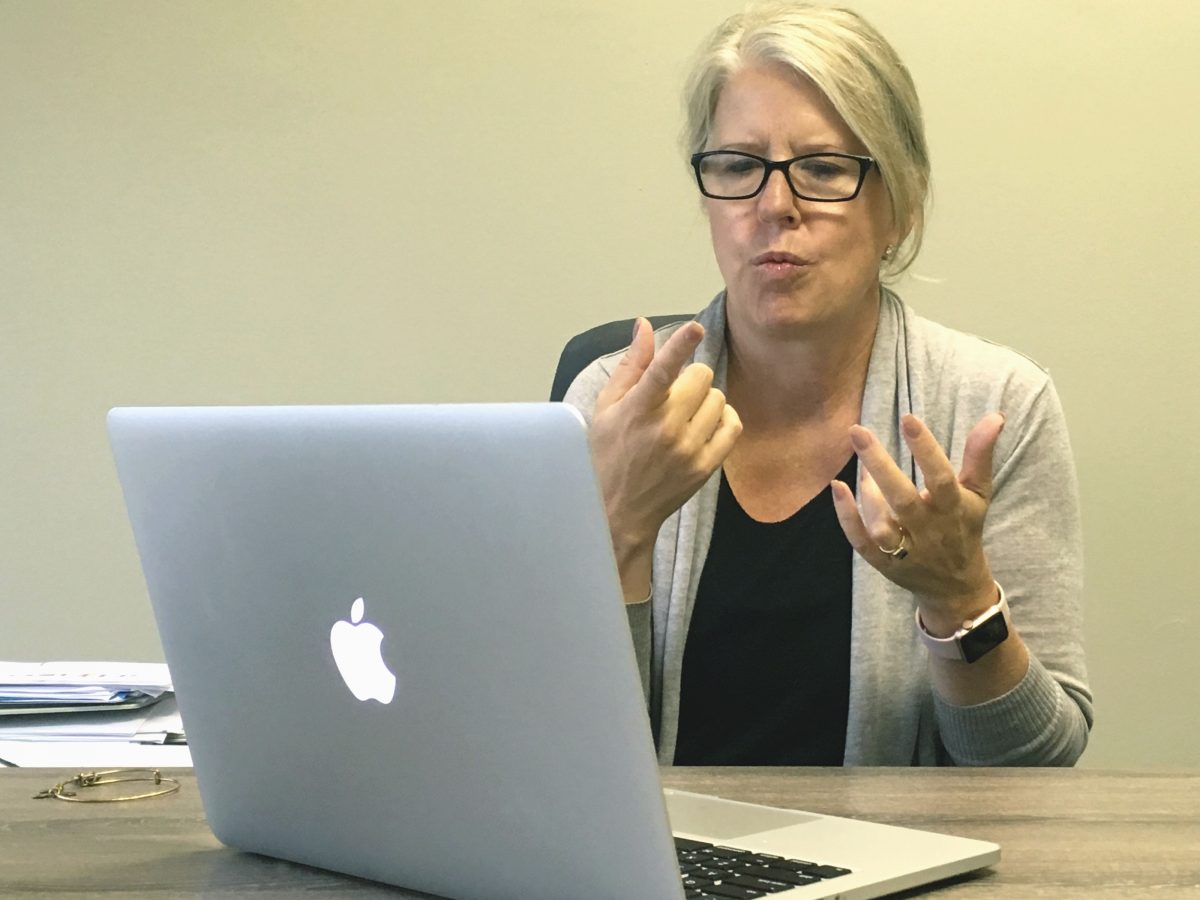 Jenkins said there have been several instances where deaf individuals wanted to participate in events or apply for jobs but were denied interpreters due to lack of funding. She said once the languages are recognized legally, there will be funds set aside to provide interpreters and develop interpreting programs across the country.
"It will have a huge impact in terms of them being participants fully in society," she said. "Right now … there's a large percentage of deaf people underemployed or unemployed and it's because they haven't had access to interpreters."
The group representing deaf Canadians says that the legislation should include a provision mandating the development and engagement of communication support services, such as sign language interpreters, communication assistants, and communication intermediaries.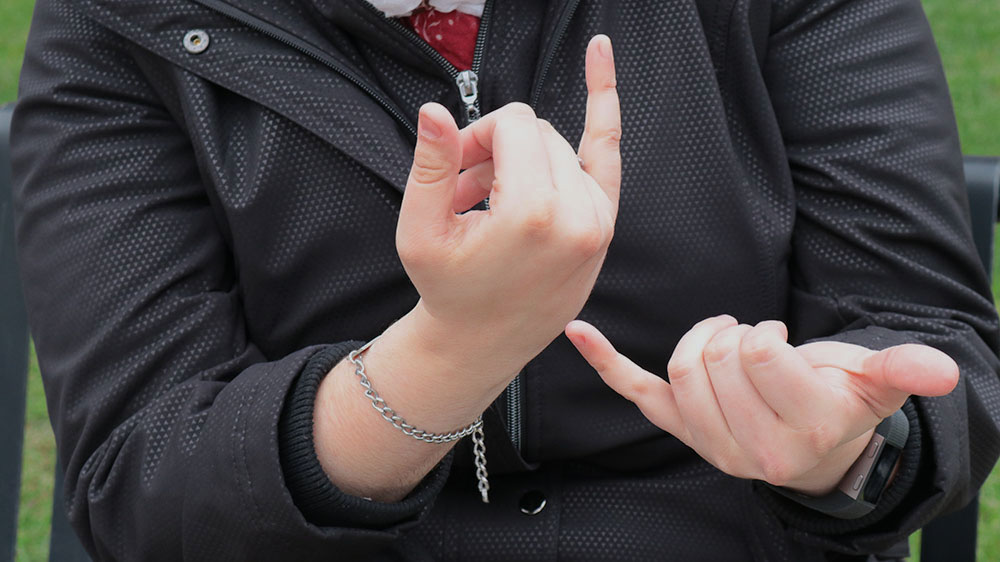 Riabko said the deaf community is a linguistic minority just as much as it is a disability minority.
"Yes we do have a disability and our disability is the fact that we cannot hear. However, if all if our needs are met, if we have all of our correspondents in place, our disability actually goes away," Riabko said.
"It's not us being deficit of something, it's our surroundings that are not accommodating."

A spokesperson for the office of the Minister of Public Services and Procurement and Accessibility, said in an email that the proposed legislation in bill C-81 is aimed at reducing barriers for all persons with disabilities, but would not yet commit to designating sign languages as official in Canada.
"Our government is committed to removing barriers for all Canadians with disabilities, including those who are Deaf or hard of hearing. To this end, our government recognizes the unique needs and culture of the Deaf community, and will be engaging the Community to identify their priorities for the delivery of Government of Canada services."
---
More Stories