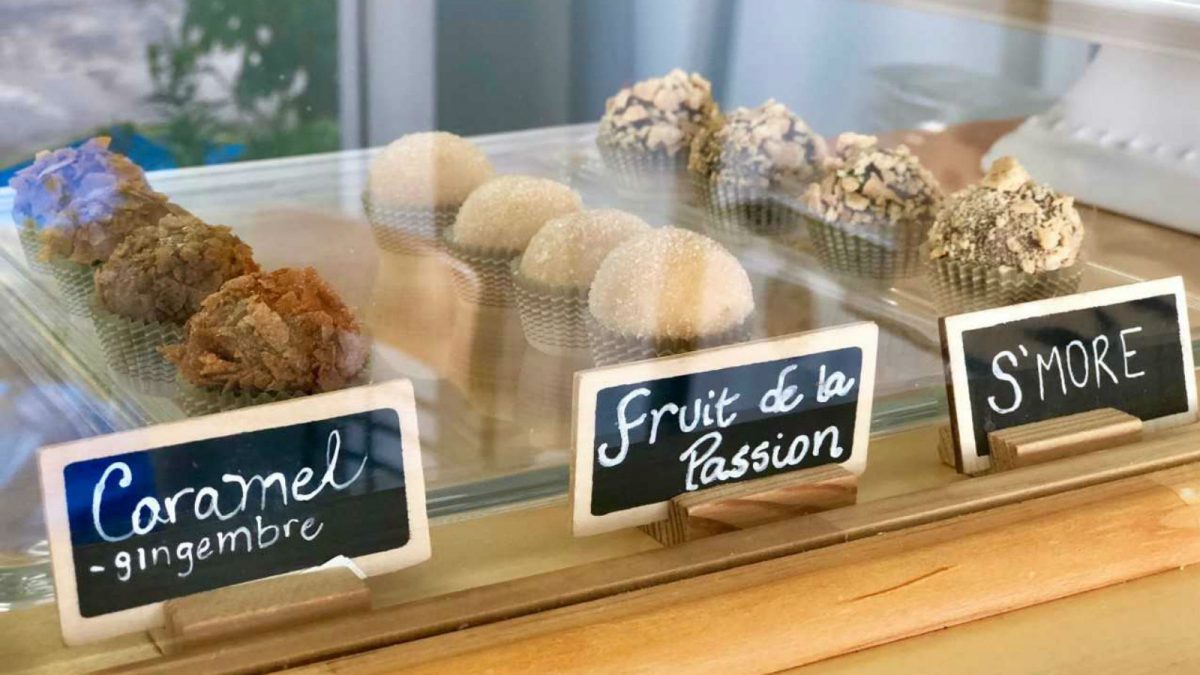 By Bárbara d'Oro
Name: L'assiette de Dessert
Location: 395b Alexandre-Taché Blvd. Gatineau. 819-205-9330
Hours: Monday and Tuesday 11 a.m. to 5 p.m., Wednesday to Saturday 11 a.m. to 6 p.m.
Peanut free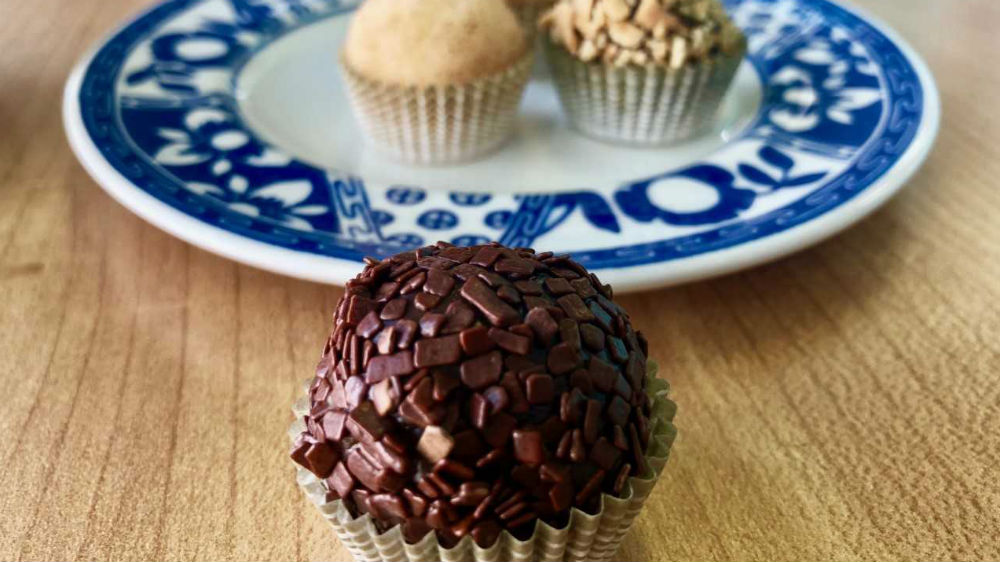 If you know a Brazilian you have probably heard or have had the chance to try their delicious brigadeiros. The traditional treats, which look like chocolate balls, are made with chocolate powder, condensed milk and butter. They are one of the most popular desserts in the country, especially at birthday parties.
But before eating brigadeiro, Brazilians usually serve finger food appetizers filled with lots of meat, cheese, shrimp, chicken, heart of palm and the list goes on.
You don't have to drive far to try some brigadeiro and a selection of those tasty appetizers. The Brazilian café L'assiette de Dessert is just a few minutes away from downtown Ottawa in Gatineau.
The small business is owned by Romulo Burock and his wife Amelia Burock. The Brazilian couple came to Quebec eight years ago and two years later they started a home business.
"We used to make brigadeiro whenever we would go to a friend's house and we always got compliments, so we decided to make brigadeiro to sell," Romulo Burock said.
Two more years later and they opened up their dessert place in Gatineau on Boulevard Alexandre-Taché. It took me less than 20 minutes to get there by bus from Parliament Hill. If you have a car, there is parking available.
Right when you enter the dessert place you see a selection of brigadeiros ($1.15 each). They sell the traditional chocolate version, but the recipe has less sugar than the one made in Brazil. Burock said that for nine months before opening the café, he made a few different recipes of brigadeiro for a group of Canadian friends to try.
"Our original recipe was too sweet for the Canadian taste," he says.
The owners sell brigadeiro flavours that are known to Brazilians, but some of the desserts were created specially to please the Canadian palate. There is a maple version, s'mores and a caramel and ginger brigadeiro. Those are flavours that, according to Burock, Canadians recognize when they walk in.
"In the beginning, they (Canadians) used to ask for the Brazilian chocolate. Now they say brigadeiros," says Burock.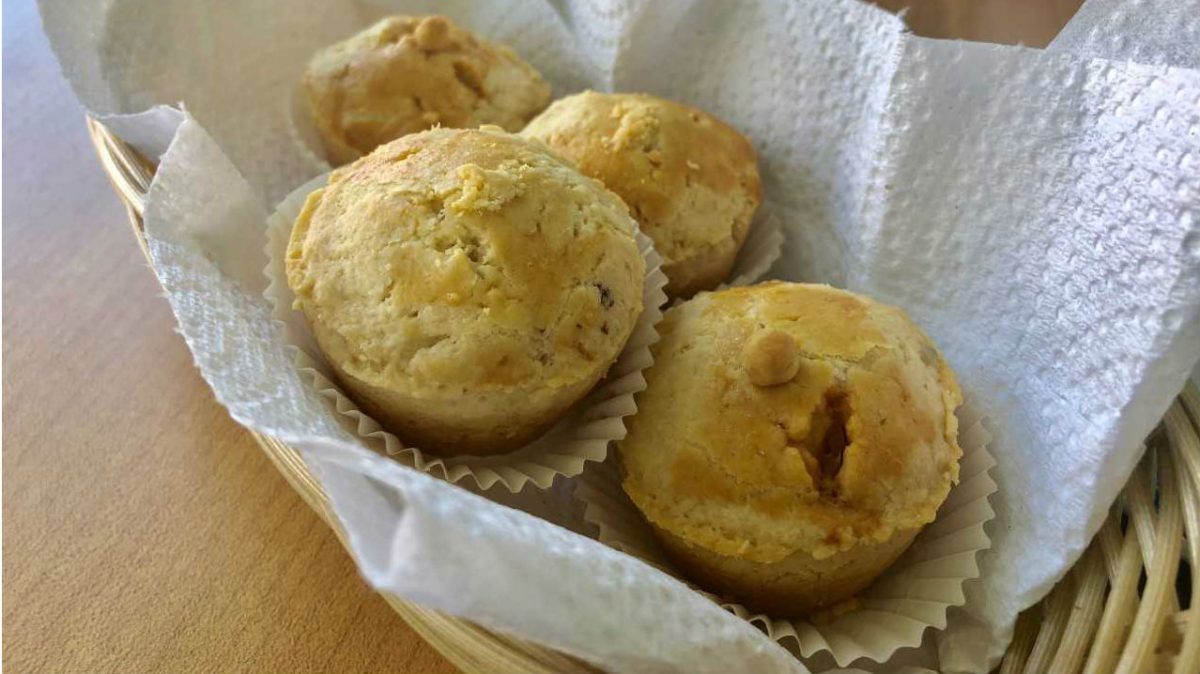 I started with the appetizers and ordered an empada, which is similar to a chicken pie, but with a more consistent dough. At L'assiette de Dessert they only sell the appetizers in a pack of 12 ($16) and they are small, what Brazilians call party-size appetizers. I bought a pack and Burock put a few of them in the oven. While I waited, I drank some Brazilian guaraná ($2), a traditional soft drink made with extract of guarana and natural flavours.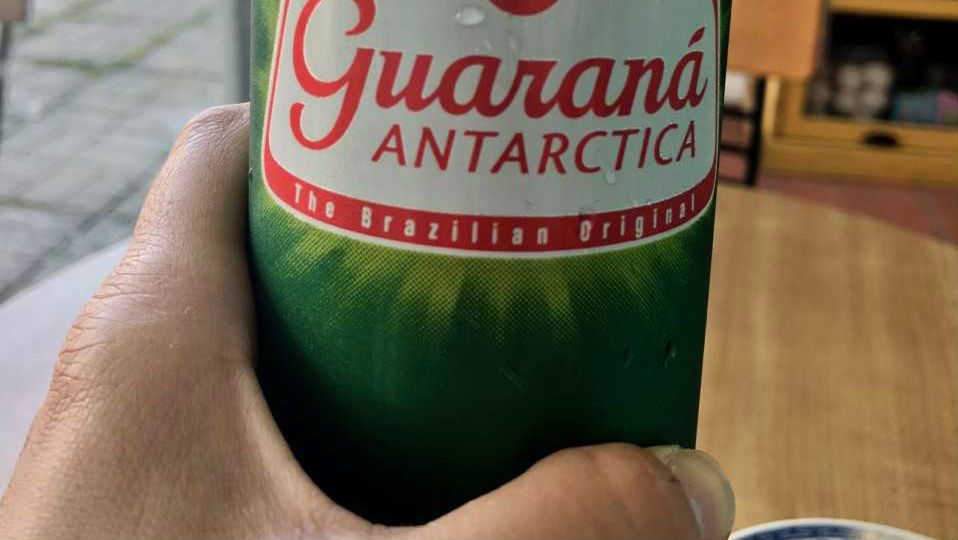 The sitting area at L'assiette is small. There is one table inside and one outside. I was the only customer who chose to eat there. People came by and took their brigadeiros and appetizers home. The empadas were ready in 10 minutes and they were delicious, just the way I remembered from Brazil.
For dessert, I tried four different types of brigadeiros. The traditional one, made with the adapted recipe, was pretty good. The white brigadeiro, made with condensed milk and butter, had the rich familiar flavour. The churros brigadeiro was my favorite because of the dulce the leche inside and the sugar and cinnamon around it.
The total cost of my meal was $22. As a Brazilian who has not been home for almost a year I will say that it was worth it. And of course, being able to speak Portuguese, made me feel at home.
I also tried the s'mores brigadeiro, which was my least favourite. The brigadeiro had a small marshmallow inside it and the combination did not work for me.
---
More Stories