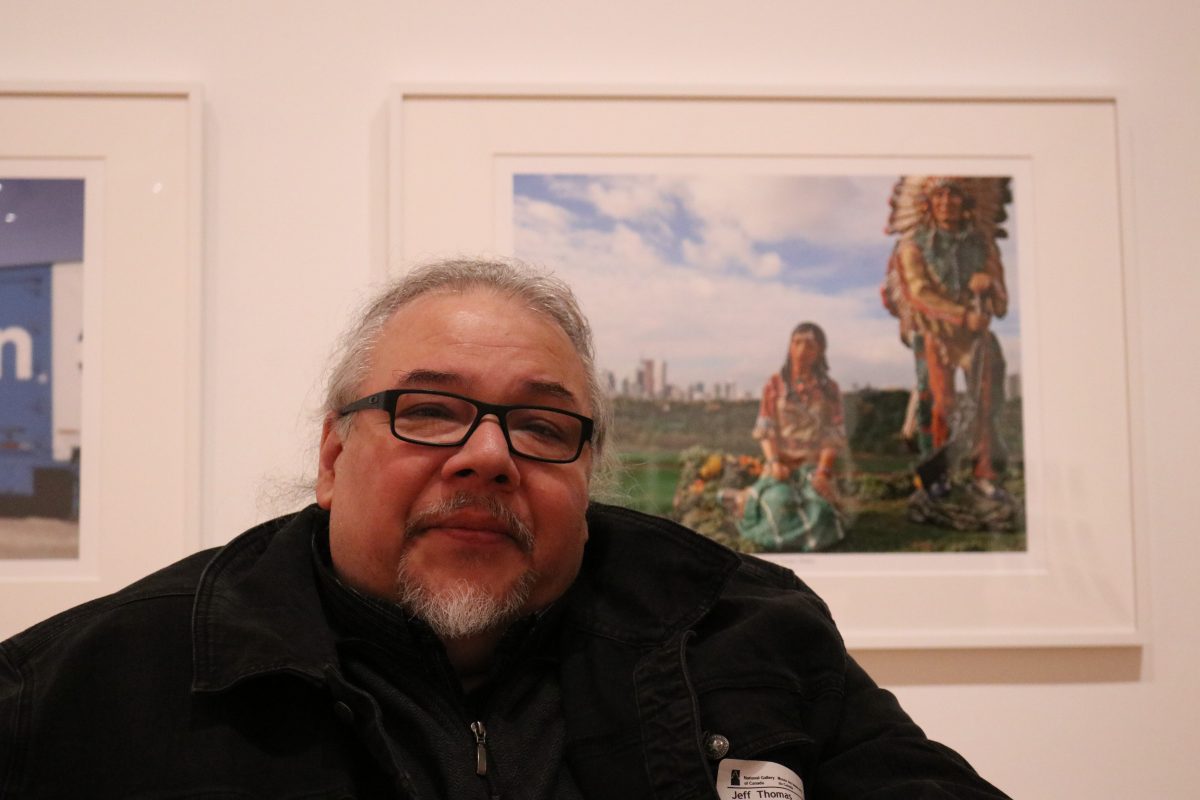 The day Jeff Thomas was paralyzed from the chest down, life as he knew it fundamentally changed. A car accident in 1979 completely changed the trajectory of his life.
"I made a vow that if I walked out of the hospital I would dedicate my life to making a contribution to my community in terms of the social issues we have faced," said Thomas, who is a respected photographer and curator today. "I did walk out of the hospital three months after the accident and I just threw myself into my work."
For his innovative work over his career in photography and curation, Thomas recently received a Governor General's Award in Visual and Media Arts. This acknowledgement of a lifetime of achievement has given Thomas the opportunity to reflect on his work and think about what he has accomplished.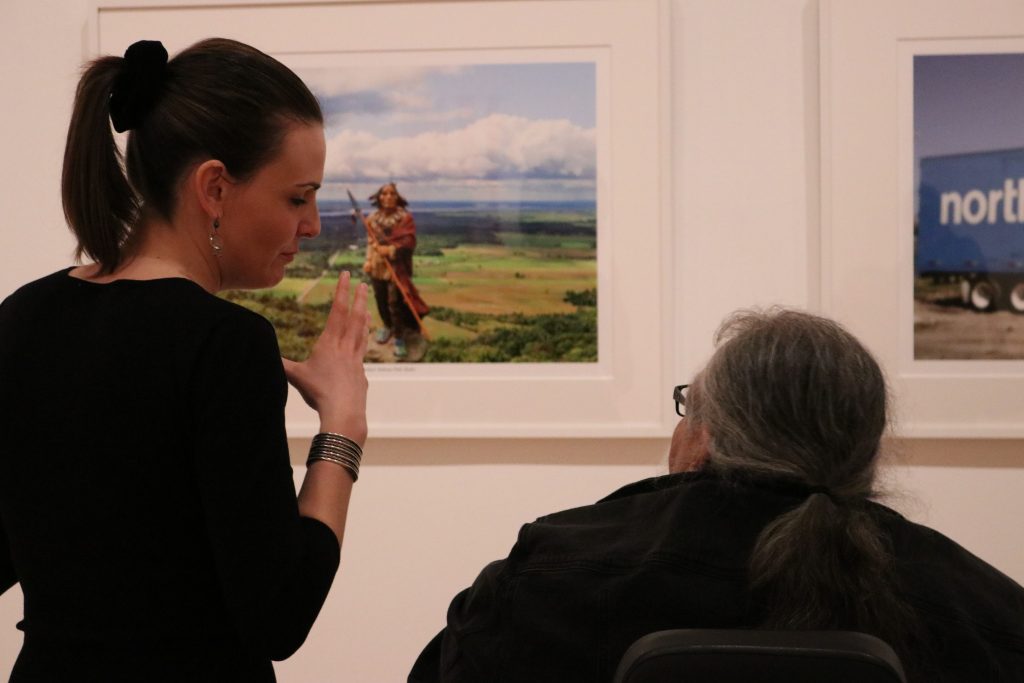 Thomas began his work in independent photography and curation after the accident. His own history and identity as an Iroquois man lies at the forefront of his work. A number of years ago, Thomas began identifying as urban Iroquois as a way to start a new conversation about Indigenous experience.
"I'm from a reserve, I'm Indigenous, but I'm looking to apply what I learned from my elders to the life that I live in the city," said Thomas. "The Indigenous experience of urbanization is something nobody ever talked about and I wanted to change that."
Since 1980, Thomas has been nationally recognized for ground-breaking scholarship and the innovative nature of his photography and curatorial practices. He has worked on taking a different approach to historical photographers like the 19th and 20th century American photographer and ethnographer Edward S. Curtis.
"I was really interested in challenging Curtis's work," said Thomas. "I've heard a lot of people speak about him, especially Indigenous artists, and it's obvious no one has studied his work in full. If they had, I think they would be saying something very different."
In his work with Edward Curtis, Thomas juxtaposed the historical portraits with contemporary images that reflect modern Indigenous society. In this photographic series titled "My North American Indian Volume 21", Thomas wanted to change the way ethnographic images are interpreted.
Thomas's main goal with his photography is to make people think deeply about subjects they may not have previously considered. In his series titled "The Conversation" Thomas posed small plastic figurines depicting stereotypical Indigenous figures in various urban settings.
"I had shown the work at an exhibition and someone came up to me and said, 'I looked at those photographs and I didn't know whether to laugh or cry,' and I told them that's a perfect answer," said Thomas.
His photographs play on that feeling of something initially being funny. However, when a viewer stops and takes in the photograph, Jeff wants them to feel a real sense of loss that is not often spoken about.
"The plastic figurines gave me a way of inserting indigeneity in a culturally barren environment," said Thomas. "Where I couldn't find any statues or monuments, I could pose these figurines and play on the juxtaposition of the stereotype with the contemporary landscape."
"I have been thinking a lot about what I started out with," said Thomas. "After my car accident, I was presented with a challenge I wasn't sure I would be able to overcome. Finding a place as an Indigenous photographer is what gave me a second life."
---
More Stories