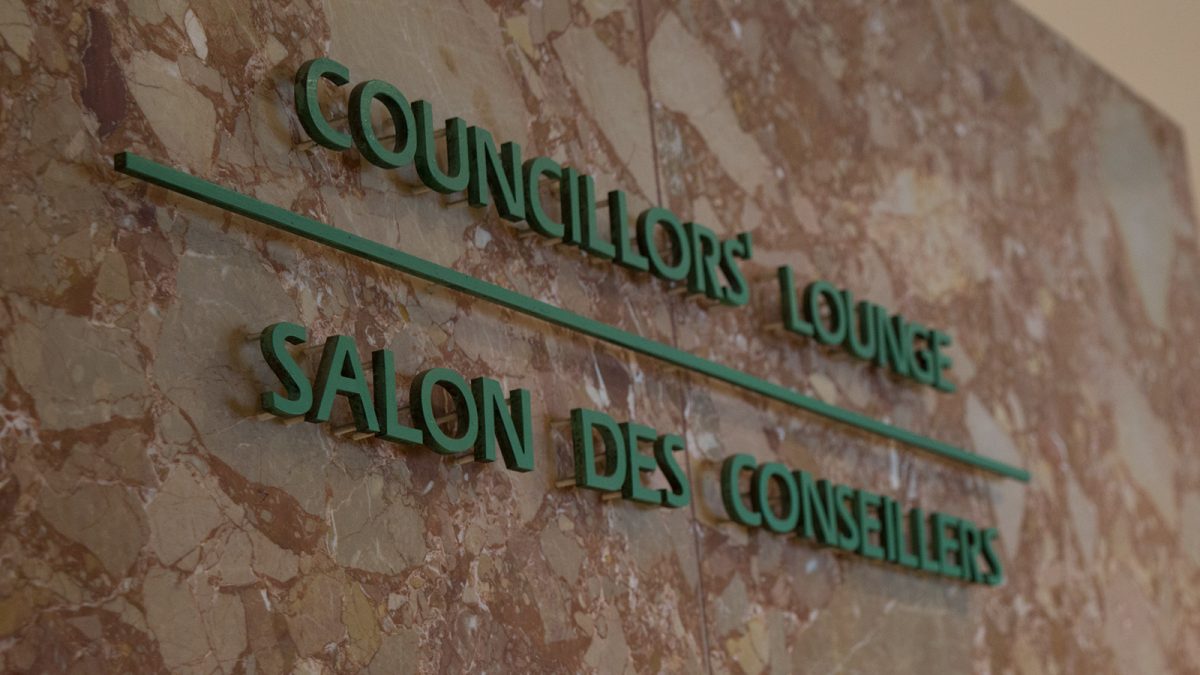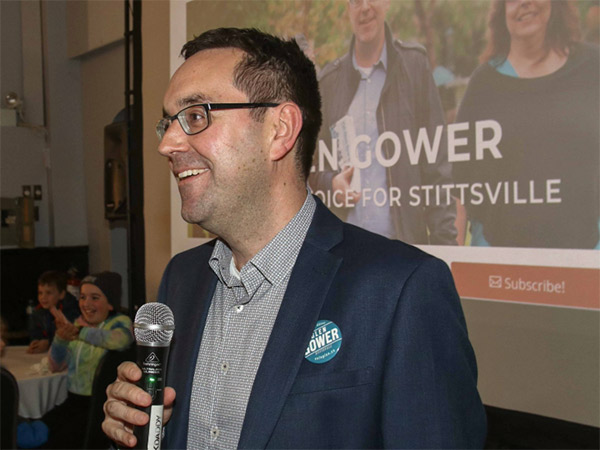 More than six weeks after winning their wards in the Oct. 22 municipal election, Ottawa's new city councillors are taking their seats, with priorities ranging from transit and traffic to better ways of ensuring citizens are heard.
"This is something that all of us rookies have been talking about," says Glen Gower, the new councillor for Stittsville Ward. "We just can't wait to get going."
Gower is one of seven rookies elected to Ottawa's 24-person council in the Ontario municipal election. He beat incumbent Shad Qadri in Stittsville Ward. With the new council holding its first meeting on Dec. 5, he says that the past few weeks have been a crash course in life as a councillor.
"You spend six months every day knocking on doors, talking to people, having great conversations about the community, and then election day happens and it's a real shift," he says. "All of a sudden you're not out and about pounding the pavement, you're checking emails and going to meetings. It's a very different pace."
Matthew Luloff won in a 17-candidate race in Orléans Ward (two did not actively campaign) to take replace retiring councillor Bob Monette.
Laura Dudas was elected in Innes Ward to replace outgoing councillor Jody Mitic. Jenna Sudds won the Kanata North council seat vacated by retiring councillor Marianne Wilkinson. Theresa Kavanagh won Bay Ward, replacing Mark Taylor, who is retiring and Shawn Menard defeated incumbent David Chernushenko in Capital Ward.
Gloucester-South Nepean is also seeing a fresh face, with former TV news anchor Carol Anne Meehan defeating incumbent Michael Qaqish.
Gower sayid he has spent the past few weeks at "councillor school" orientation sessions with the other six new councillors. They have been hearing presentations from different city departments and staff on how the bureaucracy can help them in their work. Like the other rookies, he's also been hiring office staff. While councillors can hire as many staff as they want, Gower is starting with three.
"I'm starting fresh," Gower explains. "I would guess that most of the new councillors are starting with a new team. It's like starting up a new business, so we're starting with a blank slate and building out what our budgets and our offices are going to look like."
Shawn Menard, too, has been busy since election night attending orientation sessions and hiring staff. Menard says that his first priority will be fulfilling his campaign promise to create a "ward council" where community associations can share their concerns with him.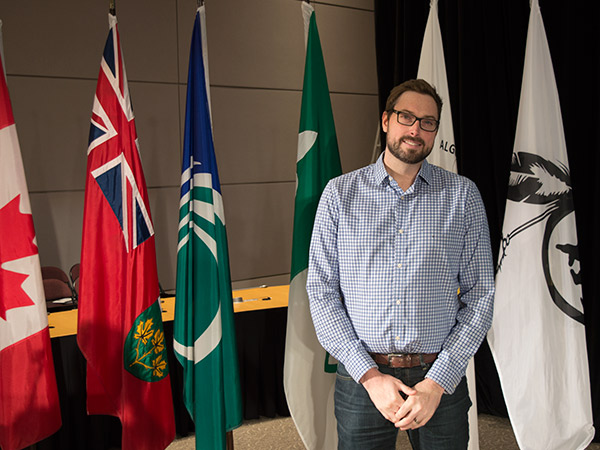 "The biggest thing that I want to see is independent voices, not a group of councillors voting the same way just because," Menard says. "I want to make sure that people have an independent view of things; so as long as that's happening, I'll be happy."
A number of important decisions will be before the new council early in its term. For example, councillors will vote Dec. 13 whether to allow retail cannabis stores to operate in Ottawa. The city's governance review will also be tabled at the first council meeting on Dec. 5, and councillors will then decide which committees will be enacted and how council will be run for the next four years.
Carol Anne Meehan, councillor for Gloucester-South Nepean, says she's been taking some time to prepare for the vote on cannabis stores operating in Ottawa. She told Capital Current that transit is the number one issue confronting her ward.
"We're struggling out here with gridlock and the commute," Meehan says of her community. "Ironing out some of the issues around busing has to be figured out, because it's atrocious."
Meehan says she's hoping that she can form a transit "tag team" with other south-end councillors from neighbouring wards, including Barrhaven's Jan Harder and Osgoode councillor George Darouze.
Councillors will be asked for their top committee choices, and Meehan said her preference will be to sit on the transit and transportation committees, as well as the planning committee. An effort is made by the nominating committee and the city clerk's office to ensure that geographic representation, interest levels and expertise from councillors are balanced across committees. Each councillor sits on three committees.
"We all have certain things that we want to accomplish, so there's certain committees that we'd all die to be on," Meehan says.
Transit was also a top priority for Laura Dudas, the new councillor for Innes Ward. She says that the transportation master plan scheduled to be presented to council in early 2019 will be a "huge opportunity" for east-end councillors to address what she calls a "transportation infrastructure deficit" in the area.
"I have a very young family, and I see that as a huge asset in this role because I'm very invested in the ward," Dudas says. "I want to make sure that I'm making the right decisions for their future, and for the future of all upcoming generations."
Matthew Luloff, in Orléans Ward, agrees with Dudas that councillors representing Ottawa's east end will have to band together to combat the area's current "infrastructure deficit." To help guide his decisions, Luloff adds that he's been meeting with some of the other 16 candidates who were on the ballot for the Orléans seat to hear their opinions and ideas.
Luloff isn't the only rookie seeking advice. To prepare for her new role as the councillor for Kanata North, Jenna Sudds says she's been spending time with the ward's former councillor, Marianne Wilkinson.
"I've been learning the ropes as far as where different issues are at and who is championing them within the city," Sudds says, adding that she also found transit issues to be a "number one concern" among residents during the campaign when she knocked on more than 14,000 doors.
Incoming Bay Ward councillor Theresa Kavanagh says she's also been taking time to meet with seasoned city councillors, including councillor Jeff Leiper from neighbouring Kitchissippi ward. Having served as a school board trustee until Nov. 30 and having spent years working on Parliament Hill, Kavanagh says she's excited to take on the challenge of working at another level of government.
"I think the purpose of campaigning is to reach out to people and talk to them as much as possible," she says. "I don't want to leave that behind. I've learned so much over the campaign just from talking to people, listening to what they see as important."
As he prepares to start his term as councillor, Gower says one piece of advice he's received "again and again" is the importance of seeing his role as a kind of customer service.
"Someone said, 'when you're looking to hire people for your office, pick someone who's been a manager at The Gap instead of the person who's interned for the federal government,' " Gower recalls. "I've heard that a four-year term goes by very quickly, so you have to roll up your sleeves and prioritize what's important to your community."
---
More Stories