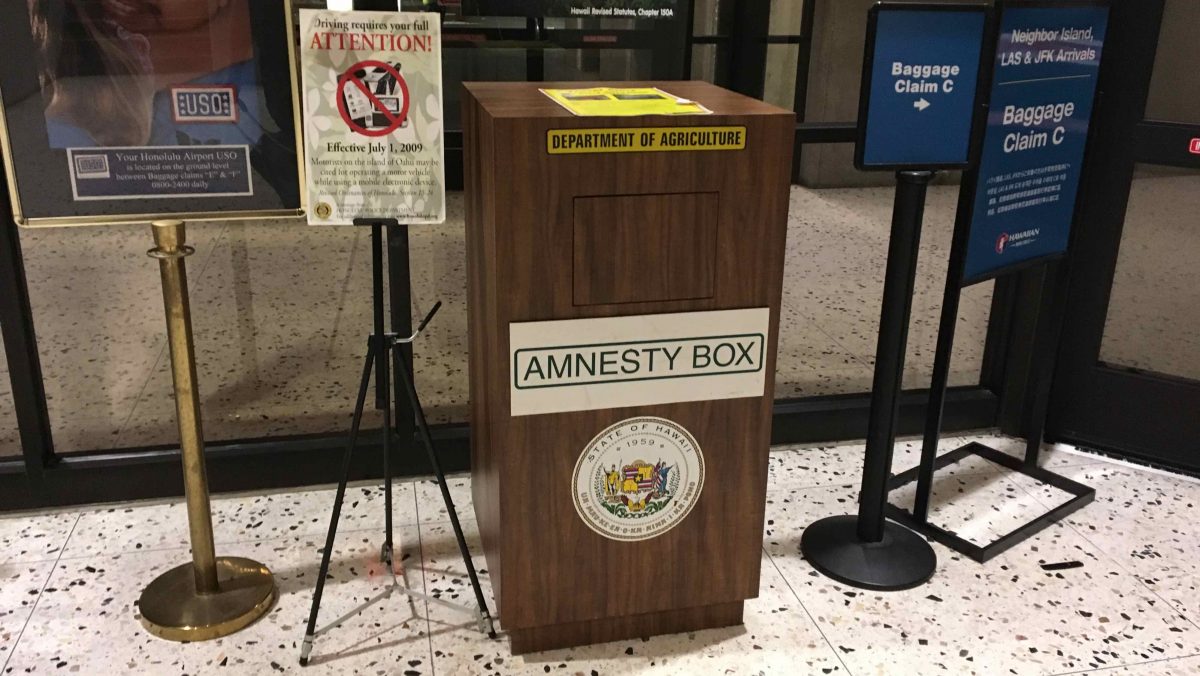 If you were planning on flying high now that marijuana is legal in Canada, think again before you visit Ottawa International Airport. The airport has banned consumption of pot on its property, even in tobacco smoking areas, and has installed trash cans specifically for pot.
Airport authority spokeswoman Krista Kealey said the ban is necessary for health reasons.
"It's mostly for the health and safety of other people, for second-hand smoke and its effects on people who may be around the smoking area," she said.
Don't worry if you forget to leave your dope at home, however. The pot bins, called amnesty boxes, have been installed to help travellers dispose of their weed before travelling, especially outside Canada.
It is illegal to bring marijuana across international borders, even if you are flying to a place such as Colorado where marijuana is legal. Passengers are allowed to fly domestically with up to 30 grams.
Christine Langlois, a spokesperson for CATSA, the federal airport security screening agency, said if screeners find marijuana in a line for an international flight, they will not alert U.S. customs or seize it. Instead they will remind the traveller that possession of marijuana remains a serious crime outside of Canada.
Airports in Edmonton and Saskatoon have also banned consumption on their property as well, but some, such as Vancouver airport, have opted to allow it.
There are unforeseen consequences of legalization. One happened at Toronto's Pearson airport when people began visiting the airport just to collect the pot travellers left behind in the amnesty boxes which Reddit users have dubbed a "free weed bin."
Kealey said Ottawa's bins are more secure, and they in secure areas, so only those with a ticket can access them.
"It's a one-way box, things can be inserted, but they can't be returned. It's very similar to a mailbox," she said, so those looking to snag a free joint are out of luck.
Kealey said that the airport has not yet needed to empty the boxes since legalization. She said the airport does not know whether passengers simply did not need to use them or were not aware of them. When the bins are full, she said, Ottawa police will empty them.
"The airport authority monitors the boxes and if the total amount contained within exceeds the 30-gram legal possession limit, then Ottawa police are notified, and a seizure is made and it is submitted for destruction. At this stage, Ottawa police have not been called upon to make a seizure."
Meanwhile the airport authority and CATSA say it is not their responsibility to deal with people under the influence of marijuana. They say it is up to airlines, and law enforcement if necessary.
"It's up to the airlines to identify those who are intoxicated and to call in authorities as required," Kealey said.
"We're mandated to look for threats to aviation," Langlois said, "so we don't specifically look for drugs."
Gabor Lukacs, founder of the non-profit advocacy group Air Passenger Rights, said he is concerned about the restrictions on travellers.
"If an airport allows passengers to drink alcohol at the airport, then marijuana, which is now legal, should be treated the same way," Lukacs said in an email.
Part of the problem, Lukacs said, is that people understand the use of marijuana far less than they understand alcohol.
"I have heard about many cases of drunk passengers becoming violent on board an aircraft, but I have not heard of anyone who has consumed marijuana becoming violent."
---
More Stories