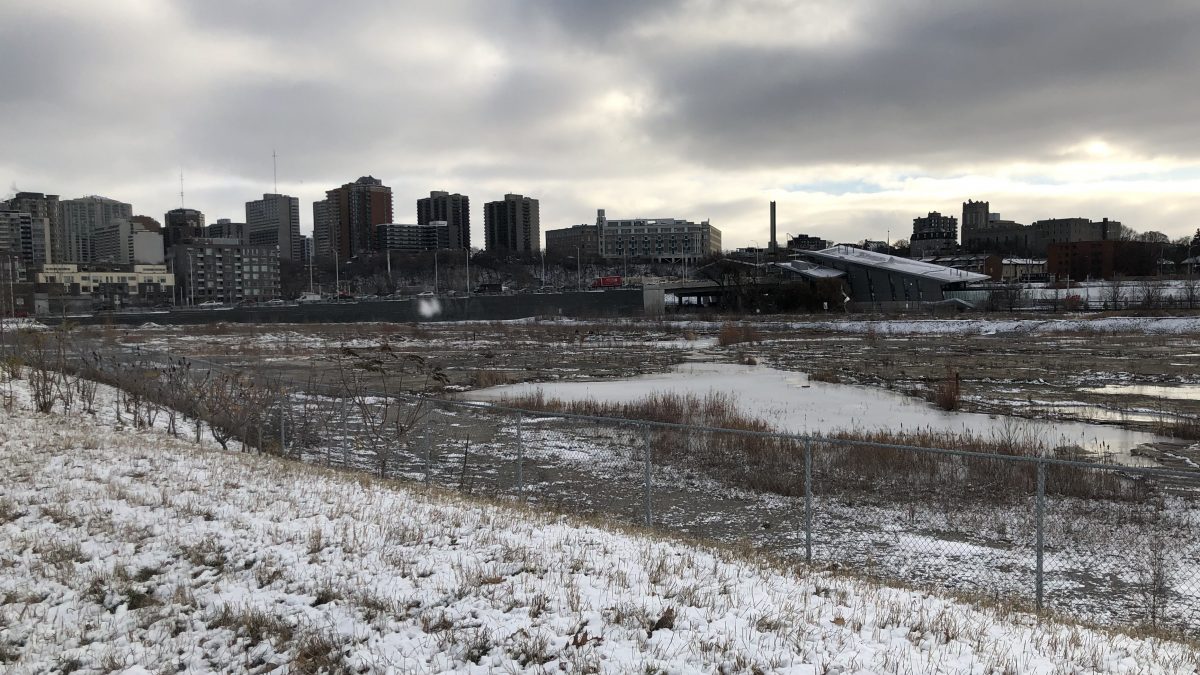 Devcore Canderel DLS (DCDLS), the runner-up in the National Capital Commission's (NCC) LeBreton Flats competition, has signalled it is ready to to "assume responsibility" for the redevelopment.
Now they are just waiting to hear from the NCC if they will get the chance.
Jean-Pierre Poulin, the president of Devcore, confirmed his firm's interest in a statement released on Dec. 2.
"Our team has the expertise, experience and the financial resources that are necessary to deliver a World Class Project on behalf of the citizens of Ottawa and all Canadians, working together with the National Capital Commission, and the City of Ottawa," Poulin said in the release.
He added: "We seek to celebrate the National Capital Region and Canada, and our objective remains to deliver a public development on LeBreton Flats that every Canadian can truly be proud of. Ottawans deserve better and so do Canadians."
The Devcore president also said that his consortium would "include a portion of land adjacent to the LRT station reserved for the exclusive construction of an NHL arena."
He added that "we do not believe Ottawa or Canada should be held hostage one day longer."
The DCDLS statement comes in the wake of news that Ottawa Senators owner Eugene Melnyk and Capital Sports Management Inc. are suing Trinity Development Group and RendezVous LeBreton for $700 million – effectively ending the partnership to redevelop the historic site together.
The NCC will meet in January to consider a way forward for the LeBreton Flats redevelopment project.
RELATED LINKS:
The lawsuit alleges that Trinity's John Ruddy and RendezVous project management consultant Graham Bird used the Lebreton project to leverage a major Trinity development in the area.
In light of these issues, the NCC has given the two parties until January to find a resolution. If not, Devcore is ready to step in.
DCDLS was officially taken out of the running for Lebreton earlier this year when the NCC signed a land transfer agreement with RendezVous. Their vision of Lebreton includes a new arena for the Senators, an aquarium, a skateboard pavilion, a skydiving wind tunnel and over 2,000 residential units.
---
More Stories