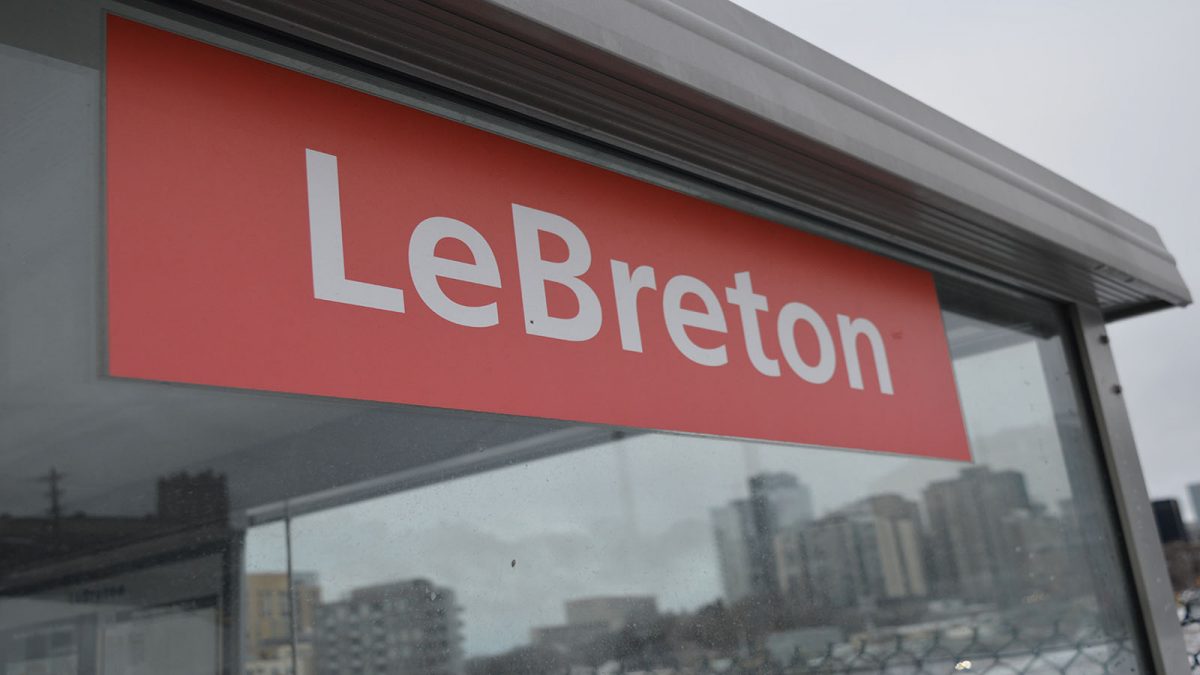 A $700-million lawsuit and the uncertainty it brings about the future of a downtown arena are the latest additions to a long list of setbacks for Ottawa Senators' faithful. And the dismay extends to the city's business community as well.

Last week, the simmering dispute between the Ottawa Senators owner Eugene Melnyk and a key partner in the RendezVous LeBreton group that was supposed to develop LeBreton Flats flared into the open when Melnyk and Capital Sports Management Inc. sued the Ottawa-based Trinity Development Group.

The lawsuit has left the plans for a massive redevelopment of LeBreton Flats in limbo.

Graeme Nichols, a freelance writer with the Athletic Ottawa and founder of The 6thsens, said the setback was not unexpected. But, he added, fans were not hoping for this.

"Seemingly, every three weeks there seems to be some sort of bad news that's coming out and it feels like it keeps coming. For Sens fans, it's just the latest piling on of, 'Oh great, this is what's happening now?' " said Nichols.

The Ottawa Board of Trade, meanwhile, issued a statement saying it was "dismayed and disappointed that the plan to redevelop LeBreton Flats appears to have hit a standstill."
Developing LeBreton Flats will generate $5 billion in economic activity, create more than 22,000 jobs and deliver about $800 million in tax revenues, the board said in a press release this week. The Board also applauded commitments to the LeBreton project from the National Capital Commission and the federal government. The NCC has said it will discuss the future of the development at its January meeting.
"We believe that the short and long-term rewards associated with this compelling opportunity to develop LeBreton Flats can outweigh the potential risks," the board said, urging the community, the National Capital Commission and others to come together behind the project.
"We are a community that is collaboratively and boldly entering into a new era, and the development of LeBreton Flats has already been determined to be a key component. It must proceed to become the jewel we all know it can be," the board's statement said.

Nichols, who supports the #Melnykout campaign, said many people think the chaos is "an opportunity to get Melnyk out as the owner. Even though the arena could be another five or 10 years off, I think a lot of people are looking at the situation for Melnyk to be pushed out the door," he said.

"He's kind of pushed himself in a corner where I don't know how much longer he can hold out."

Since negotiations fell through last week, some Senators fans have expressed concerns using the hashtag #Melnykout.

Save us @NHL #MelnykOut

— N_Dew 🦋 (@CaptainDewie) November 23, 2018
I am sick of talking about Lebreton Flats. I told you guys ages ago it would never happen.

— Brown Girl In The Rink (in Exile)🙆🏾‍♀️ (@Fffeisty) November 29, 2018
Dear @MelnykEugene,

Please just leave. You have cratered fan support for Sens, made organization a laughing stock, and are now screwing up the city. Your reputation is in tatters. Literally the only thing you can do to improve is to take a knee and leave.

Sincerely,

Everyone https://t.co/vpbADSyfWv

— SensNation (@SensNation) November 22, 2018
Related link: A LeBreton timeline