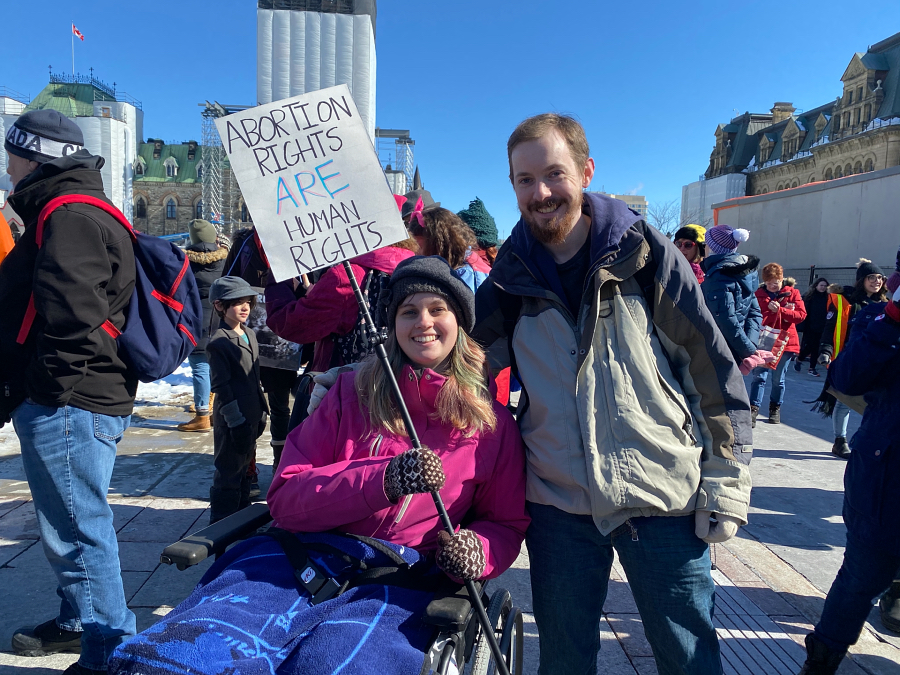 About 2,500 people gathered on Parliament Hill March 8 with banners and colourful posters for the city's fourth Women's March. This year's theme of bodily autonomy aligned with many concerns across the world, said Chloe Halpenny, co-vice chair of Ottawa Women's March.
"[Bodily autonomy] covers everything from consent to period equality and reproductive rights and access to health care," she said.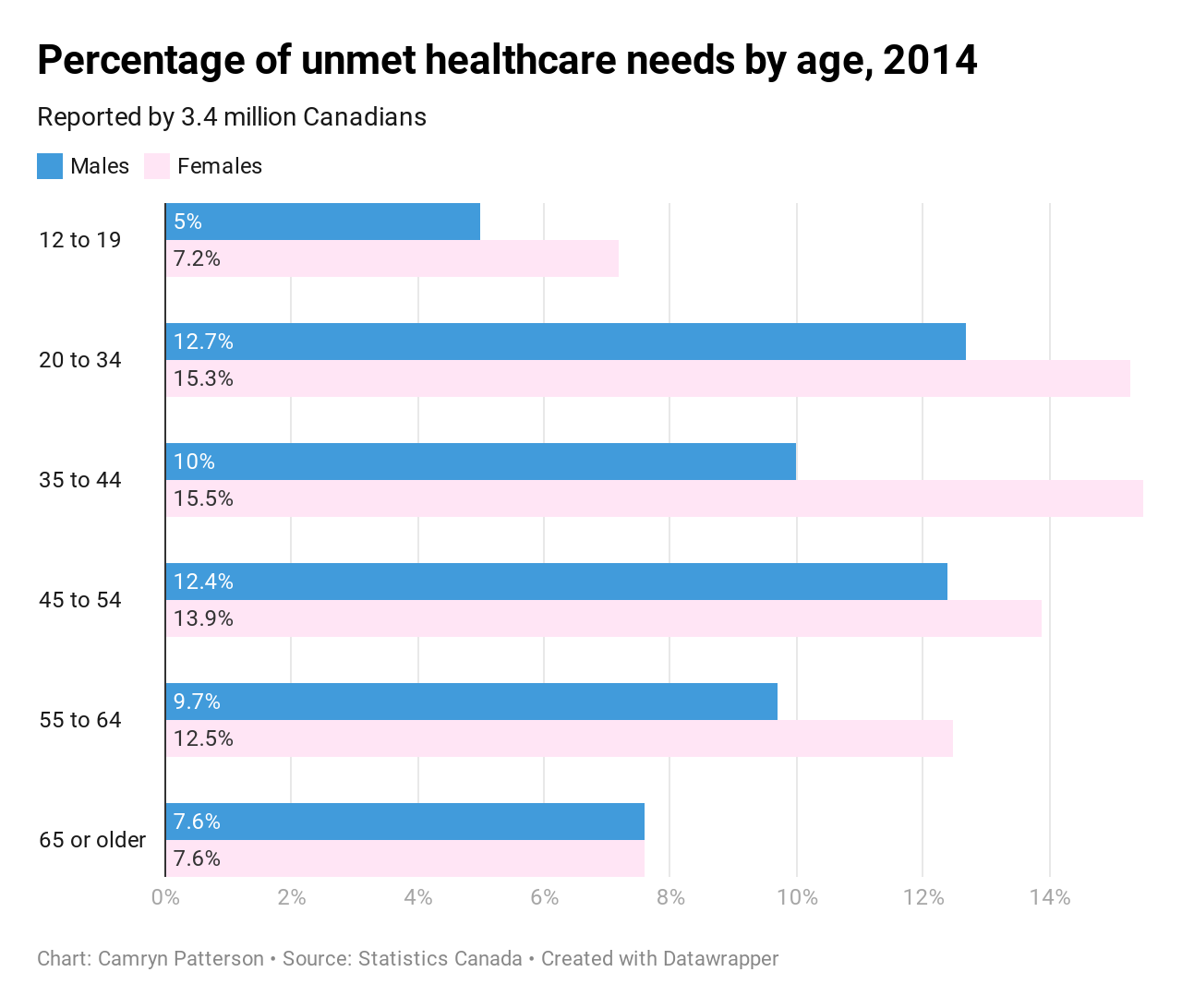 Speaking about bodily autonomy rather than reproductive rights resonates with more people and Halpenny said she believes this helped mobilize the most people, she said.
This was 22-year-old Natalie Parker's first march. "With everything going on, even just in Ontario and our premier's views on reproductive rights, I think it's a really important conversation that needs to be had," she said.
This year, Halpenny said Ottawa's march looked to move away from being angry about what happened in 2016 election in the U.S. and shifting the focus to local issues in Canada.
Newcomer women's issues, campus sexual violence and missing and murdered Indigenous women and girls are some of the issues Halpenny said are important to focus on specifically.
"It can be really easy for Canada to look at the U.S. and say 'well, we're not as bad as them,'" she said. "Even though our own challenges might not be as pronounced as the U.S., that's not necessarily an excuse to look away from them."
Nick Grover, 27, agrees Canada shouldn't shy away from these kinds of issues. "We're always a few votes away from a Conservative government, who could very well do the same thing," he said.
The link between bodily autonomy and abortion is evident, although potentially less inclusive to trans and older women, said Halpenny. So while they are not marching specifically for abortion rights, Halpenny said, it is still a contentious issue.
"While it is decriminalized here, that doesn't mean it is accessible to everyone. There are still instances of doctors who won't preform abortions on moral grounds," she said. "So things like that might make it more difficult for people in rural areas to access abortion."
Some provinces have limits on funding while rural places and northern communities are still struggling for access, Halpenny said.
Sarah Kealey, 24, said that it's important to show solidarity for those women losing out on their rights to an abortion. "Putting views of one specific religion before human rights is dumb," she said.
While the day of the annual march is an accessible entry point for those who are new to activism, the Ottawa Women's March is trying to raise awareness and create space beyond the one day a year, said Halpenny.
"We are just sorting out exactly what that's going to look like," she said. "Bringing people's attention to problems that remain, we all believe it is an important introduction and way to mobilize people."
---
More Stories