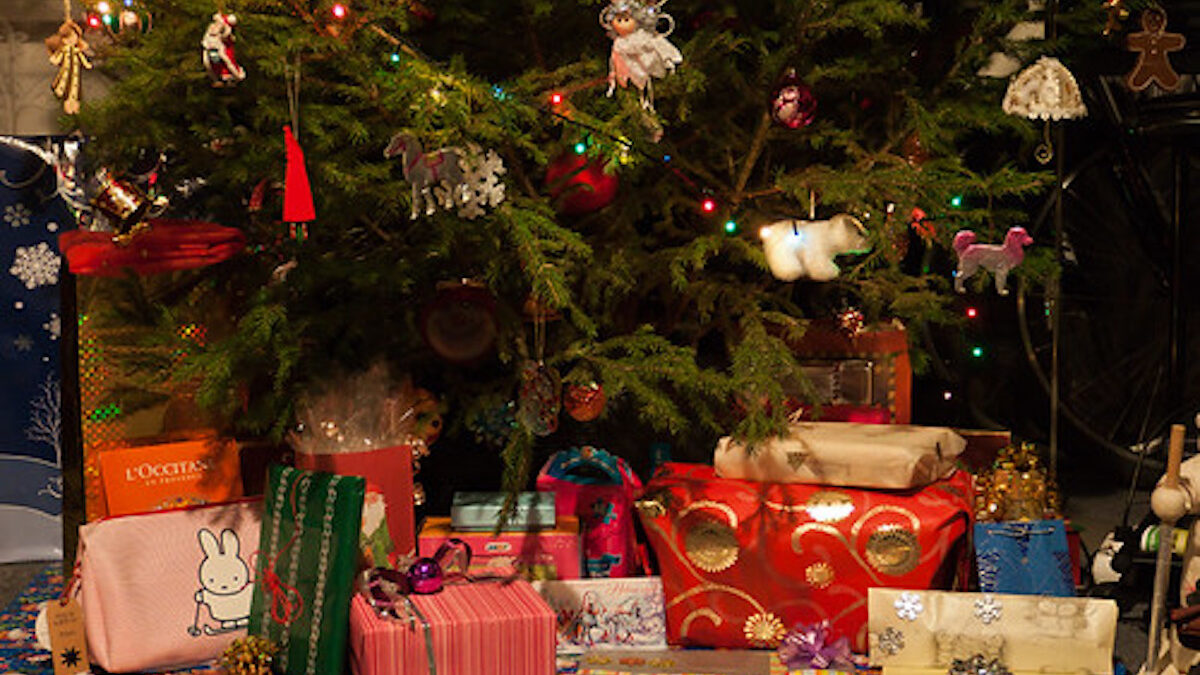 Environment Canada has tracked a warmer-than-usual start to winter this year, as climate change continues its disruptive pace. One reason for this warming trend, experts say, is the mountains of holiday trash that end up in methane producing landfills.
The bulk of this waste is a plastic mix wrapping paper, gift bags, greeting cards and fake Christmas trees, all set to remain in landfills for centuries. 
Our celebration of the holidays will have to change, environmental engineering student Brooke Melcalfe believes, before the planet's climate crisis can improve. 
She is trying to do something about it.
"During the holidays I try to conserve waste by reusing old gift bags or avoiding wrapping unnecessary things and I try to buy locally or to get gifts that I know won't just be thrown away."
Zero Waste Canada, which has many suggestions for reducing waste during the holidays, says that household waste increases by more than 25 per cent during the holiday season. 
"I think it's important to act now rather than later with waste because change takes time and, in the future, we may not have as much time to make the big changes we need," Melcalfe said.
Many citizens have taken the zero waste message to heart by reusing shopping bags and buying second-handed items. 
Accounts such as @impactforgood on Tik Tok have thousands of followers and showcase various eco-friendly Christmas gifts and sustainable methods for enjoying the holidays. 
Barb Hetherington, a board member with Zero Waste Canada, says, "it goes beyond recycling, we definitely need to conserve resources, so we have to really look at our waste generation."
Non-degradable materials, such as plastic trees, sit in landfills which produce large amounts of methane, a major contributor to rising temperatures. 
"What we don't realize is that, on the other end, oil is the resource that creates plastics. So, we are still grasping onto solutions that aren't really solutions," Hetherington said.
The Nature Conservancy of Canada estimates plastic generation and use accounts for 3.8 per cent of emissions.
"Our consumption of materials is absolutely not sustainable. We don't really want to be inconvenienced, we still want everything, and the truth is we probably have to simplify our lifestyles, we have to simplify our wants, right now," Hetherington added.
Many Canadians are already finding this simple life. For example, a recent Ipsos survey found that more than 48 per cent of Canadians regift at least one item each holiday season, perhaps keeping that item out of a landfill.
Read more about ways to stay greener this holiday season here or listen to Barb Hetherington explain how anyone can start on the path to zero waste here.
---
More Stories