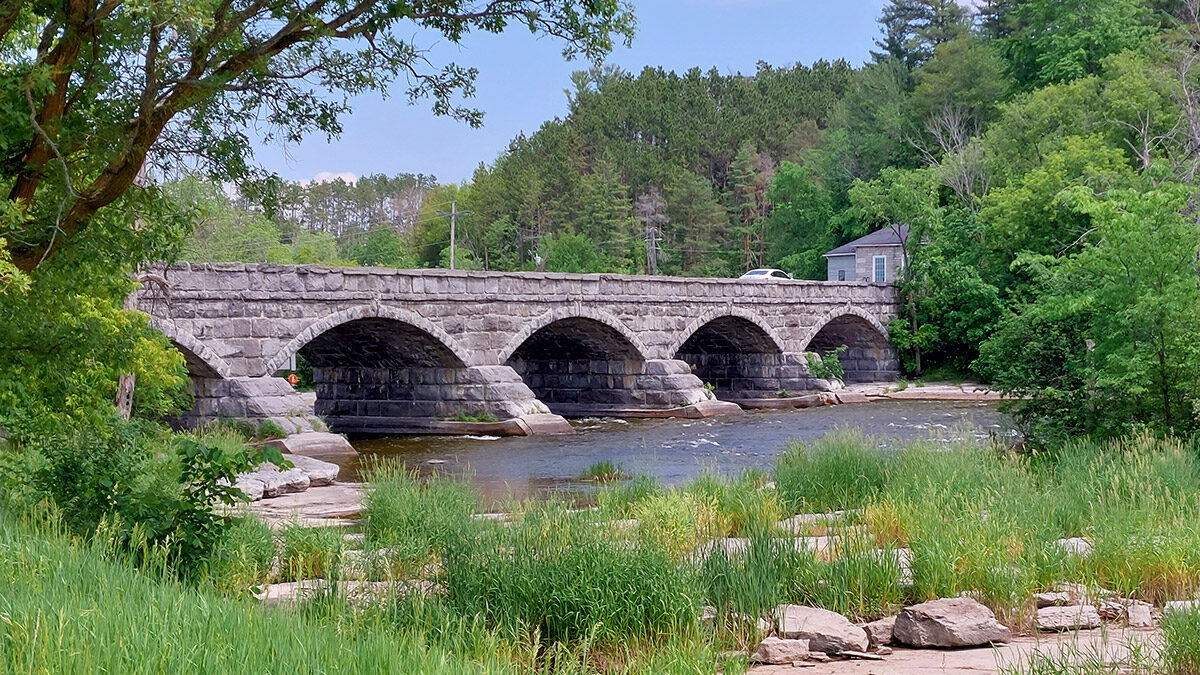 The stone bridge connecting Kinburn Side Road with Pakenham, Ont., is narrow. Signs instruct drivers to treat the bridge as one lane when used by trucks and wider vehicles.
Pakenham's Five Span Bridge overlooking the Mississippi River is also rich in history and significance. The 120-year-old bridge was built in 1901 by Scottish stonemasons O'Toole and Keating of Ottawa, according to plaques beside the bridge. It cost $14,500 to build.
The five stone arches distinguish this bridge from any other in Canada. Plaques beside the bridge state it is the only one of its kind in use in North America. The Avon Five Arch Bridge in Avon, NY, also has five stone arches, but it is inactive because the railway it supported was abandoned in 1941.
In need of repairs because the bridge was originally built for horses and carriages, Lanark County workers saved each stone during restoration in 1984. The refreshed arches received a concrete support structure to handle modern traffic on a slightly widened road at 7.5 metres across.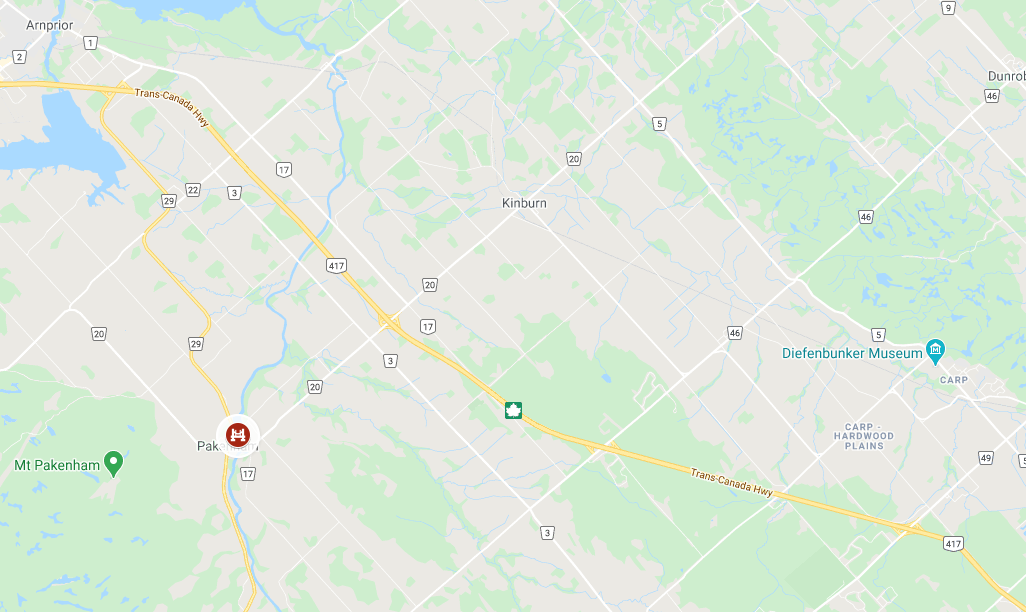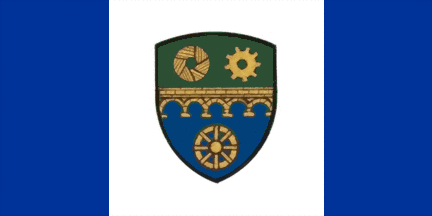 Pakenham, about 25 minutes west of Kanata, amalgamated with nearby Almonte and Ramsay to form Mississippi Mills in 1998. The municipality of more than 13,000 people marked the bridge as one of its principal symbols when designing a flag in 2007.
The stone bridge lines the centre of the shield to represent Pakenham. The bridge also separates a patch of green above it, symbolizing agriculture, and blue beneath it — representing the importance of the Mississippi River in the region's development. The bridge and the river also appeared on the 50th-anniversary logo of the Pakenham Public School in 2018.
Tourists and local residents frequently take photos of Pakenham's historic bridge and the rapids below. On Feb. 13, 2020, a production crew brought movie cameras to the site to film a driving scene on the bridge. The R-rated Christmas movie, Fatman, starred Mel Gibson, Walton Goggins and Marianne Jean-Baptiste.
The bridge's uniqueness prompted Lanark County to name the structure one of its seven wonders. Tourists crossing the bridge from the Highway 417 exit at Kinburn Side Road can venture into the county to learn more about the region's history and visit its attractions.