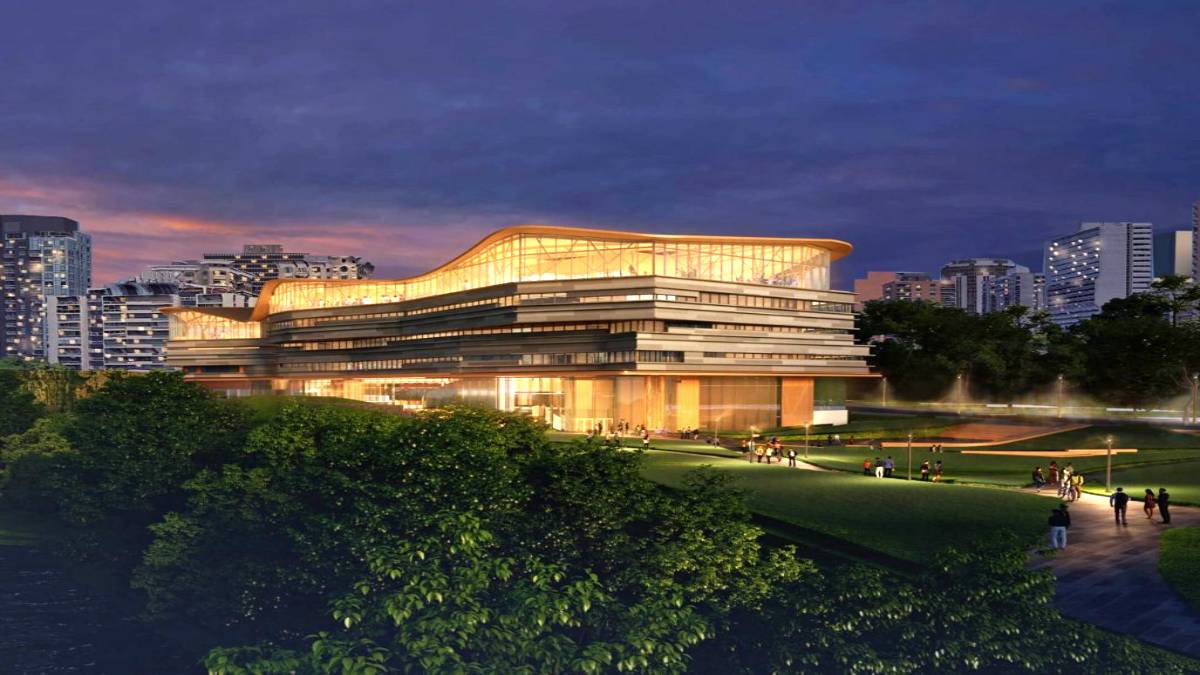 Ottawa's showcase central library project is moving forward but like everything else today, COVID-19 is complicating matters.
These days planners have to consider how to ensure the space that welcomes the public is also safe in the face of any future pandemics.
A "re-evaluation" of some of the inside space is underway, says Ralph Wiesbrock, a partner at KWC Architects, to see how it "will be occupied and used for the foreseeable future … certainly, additional studies were undertaken to evaluate a number of things."
These studies are examining occupant spacing and physical distancing protocols inside the building to procedures for book returns and hand-washing.
The library's project team is also looking at the mechanical aspects of the library, such as ventilation and air flow. Even air-scrubbing technologies are being examined, Wiesbrock said.
The new library, to be built on a corner of LeBreton Flats, at 555 Albert St., is a joint venture of the Ottawa Public Library (OPL) and Library and Archives Canada (LAC). The $192-million project is being designed by Toronto architects Diamond Schmitt and Ottawa's KWC Architects and is planned as a landmark destination in the capital. It is to open in 2024.
Simon Dupuis, manager of the OPL-LAC joint facility at the City of Ottawa, told Capital Current the project team is considering a range of scenarios, "including enhanced ventilation, as well as flexibility for furniture and spaces within the facility to ensure sufficient space for ongoing physical distancing, if required."
The overall design of the building, already revealed to the public, "hasn't changed significantly," Wiesbrock noted.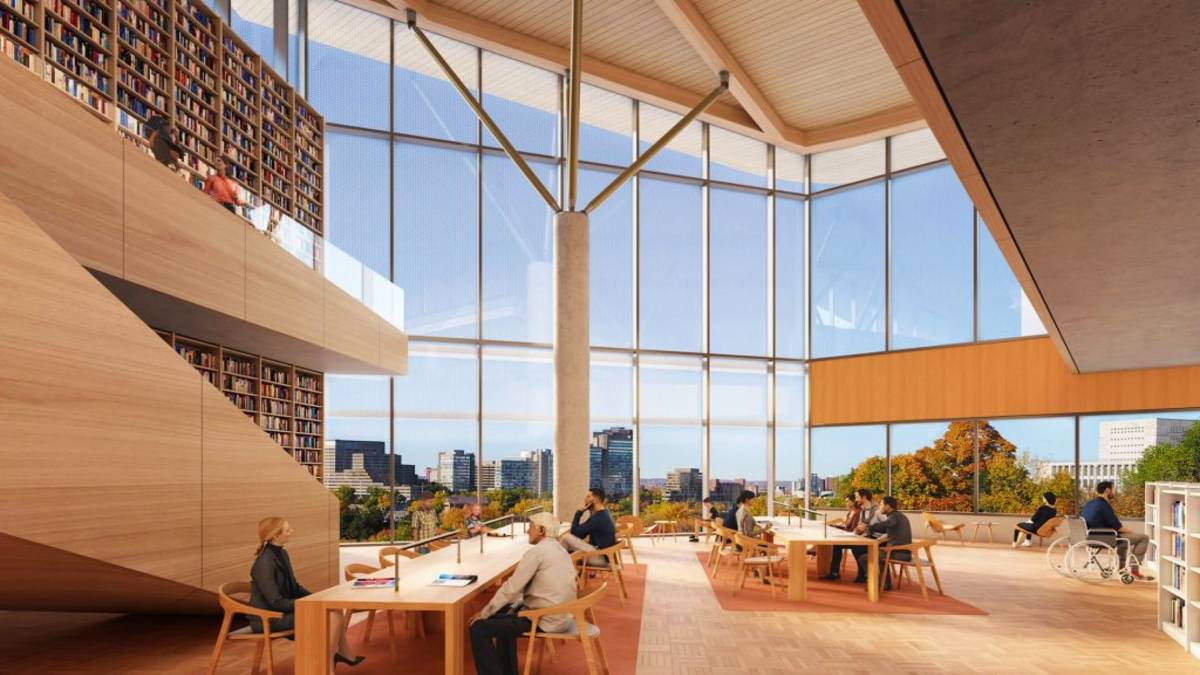 But "we're at a point in the design right now where we are able to still make design decisions and changes based on what we're seeing in the world happening with the pandemic," said Craig Ginther, OPL division manager of the Central Library project. "So we have had plenty of conversations with our architects. It's been an ongoing conversation …"
"Our focus has really been on flexibility and ensuring that whatever might come in the future that this building is not a static place and that it will be dynamic, that the rooms will be changed, that it will change over time. And we'll be able to change over time without too much effort," he added.
As expert thinking about infrastructure has shifted under COVID-19, architects are thinking more deeply about future safety challenges such as pandemics.
Toon Dreessen, president of Architects DCA, said the use of quality materials will become even more important. "I think one of the long-term effects we're going to see is awareness of material choices – things that are either cleanable or naturally microbial-resistant," Dreessen said.
COVID changing architecture
More generally, he said COVID-19 has raised some broader issues in architecture.
"COVID-19 is starting to expose some of the social inequities that we've known about, as a society, but have not addressed … And so what we're starting to see is an increased demand from the public, and from politicians, that these social inequities be addressed," Dreessen said. "And the way to do that is through a more socially equitable built environment.
"The role of the architect affecting people's lives is understanding how a building doesn't just stop at the sidewalk, but extends to its community, and provides a lasting impact to the community because people will be looking at the building and experiencing the building for generations," he added.
In the case of the new library, Dupuis said there has been much focus on making it accessible and inviting.
"The site allows for beautiful landscaping surrounding the Joint Facility, which will expand the library and Archives experience outside of the building. The site is also accessible in multiple ways (bicycle, walking, LRT, and car), and offers unparalleled green vistas that will be enjoyed by all customers," he said.
---
More Stories