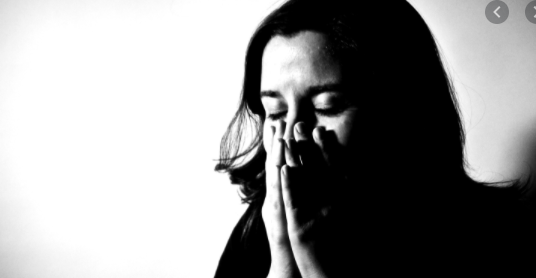 The COVID-19 pandemic and lockdown measures are creating special challenges for overworked psychologists and counsellors across the country who are trying to support stressed-out Canadians.
It's been widely reported that the public health crisis has seriously strained Canadians' mental health. The conversation gained traction around Bell Let's Talk day on Jan. 28.
This year's event saw a record-breaking 159 million messages exchanged during a day aimed at promoting greater awareness of psychological well-being and reduced stigma around mental illness.
With the pandemic and resulting lockdowns, mental health issues have been rising in Canada, leaving psychologists and counsellors with heavier schedules and more patients than ever. While Bell Let's Talk day promotes the conversation, these workers have been contributing directly on the frontlines.
Lucy Amadala is a psychologist at the University of Calgary. Her employer has has taken steps to ensure that counsellors and psychologists won't burn out including keeping the first and last half hours of shifts for counsellors and psychologists clear of client appointments.
There is also counselling available for the counsellors and they, in turn, get together every week to discuss how they are.
"We cannot have physical health if we are not mentally healthy," Amadala says.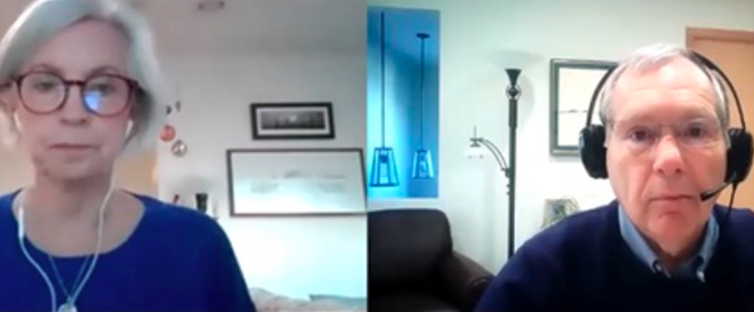 Keith Dobson, a psychologist and a professor at the University of Calgary, agrees with Amadala about the importance of maintaining the mental health of those who support others dealing with the psychological pressures of the pandemic. 
Dobson said he believes many people are having issues with their mental health because they're lonely. While people can socialize using Zoom, the platform naturally feels more formal than conversations in person, he said.
"Humans are social animals," Dobson says.
The Toronto-based Centre for Addiction and Mental Health has run six national surveys with polling firm Delvinia since May 8 of last year. The last survey was completed from Nov. 27 to Dec. 1.
The survey showed increasing levels of anxiety, depression and loneliness as a result of the pandemic. Even in September, when COVID-19 restrictions were briefly eased, the proportion of those who reported mental health challenges such as anxiety, loneliness and depression was above 20 per cent.
"These changes in anxiety correspond to how the pandemic evolved since we started collecting these data, with fewer COVID-19 cases and looser public health restrictions over the summer, but increasing cases and more restrictions in the fall," said Dr. Tara Elton-Marshall, Independent Scientist at CAMH.
Amadala says the numbers illustrate the overall rise in mental health problems. She said students usually seek more counselling as exams near, but over the past year there has been a steady stream of students reaching out for help
"A low at the beginning of the semester didn't happen in the fall," she said.
Vince Hunter is a high school principal in a town south of Calgary. He knows firsthand what students are going through and understands why they are seeking more help.
"Anybody who works with kids is working hard," Hunter says.
Even though his students are learning in the school, it's still really challenging for them. Also, because the students are wearing masks, it can be difficult for staff to understand how the student is feeling.
"No one will understand the value in another's body language," Hunter says.
While counsellors have more clients speaking to them, the school is helping students as much as they can.
Once a week, staff members meet up to discuss students they are worried about. All of those meetings are now online, which Hunter believes makes the sessions less effective when it comes to sharing information and identifying problems
Virtual concerns
This is a problem for psychologists as well as they speak to clients over Zoom, which removes a sense of intimacy. There is also a worry when a client is in crisis and their psychologist is not in front of them physically.
"When the patient is who knows where it's hard to take action to protect them," Dobson says.
While Hunter focuses on student wellbeing, counsellors and psychologists are doing the same for themselves.
"Psychologists are people too," Dobson says.
He explained that a main way that mental health workers are avoiding burnout is by applying what they tell their clients to themselves. Knowing what their personal limit is and using strategies that they give their clients is something that they cover when they teach future psychologists.
Amadala says that using this technique is precisely how the mental health professionals at the University of Calgary have avoided burnout. By taking mental health days when they need to, seeking their own counselling, and being self-aware of their status, they have avoided a lot of fallout.
But her biggest strategy was escaping the loneliness that Dobson mentioned.
"I maintained my connection with people, that is important to me."
---
More Stories