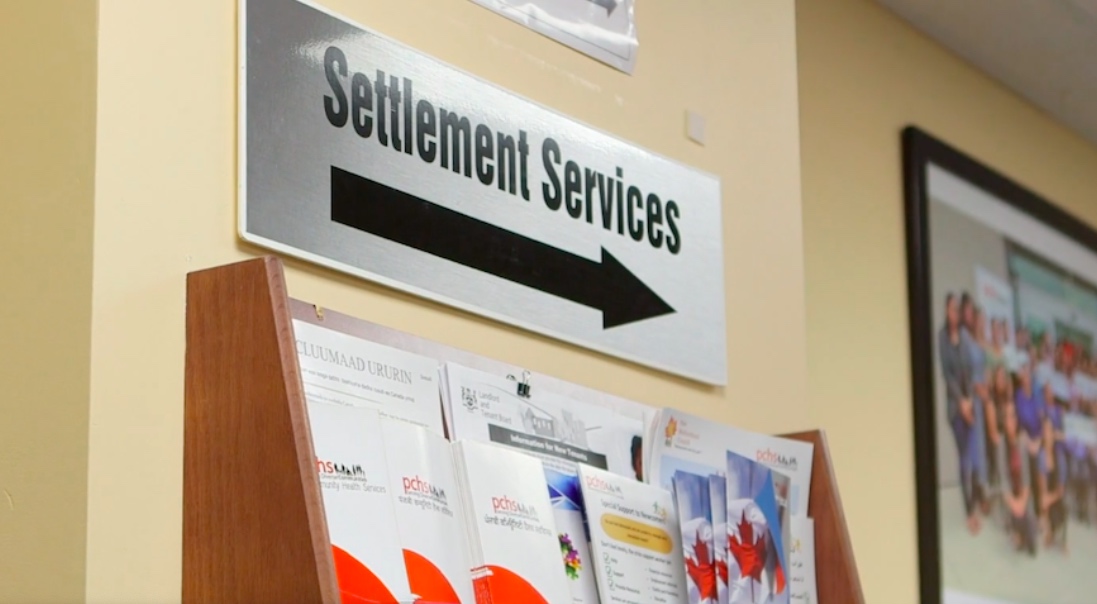 Culture shock, social isolation and other hurdles have always taken a heavy toll on the mental health of refugees — and the pandemic could drive many to the breaking point, experts warn
When Mehmet Tohti was 14, his father died, just days after being released from the Chinese labour camp where he had been held for 13 years. The detention centre was one of many such camps in Xinjiang province, where China has been waging what critics call a genocidal campaign against its Uyghur minority. Tohti's grandfather too died in a camp. Community elders, imams, friends of the family – one by one, the people around Tohti were disappearing into the camps. It seemed like only a matter of time: Tohti would be next.
He managed to escape to Canada 22 years ago. And yet, despite all the trials he faced in China, he says resettling in Canada was one of the toughest ordeals of his life.
"For newcomers without any community support, without any outside help, it is difficult … I know personally."
"Everything was a challenge," Tohti recalls. "You … have to learn everything from scratch, from zero, and you have to find every place by yourself."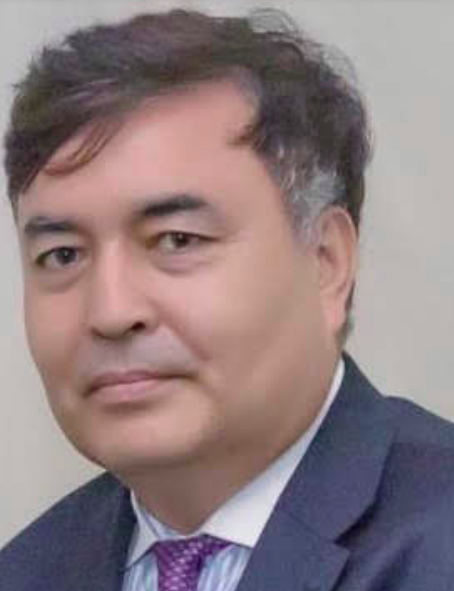 Culture shock. Severe social isolation. Language barriers. Discrimination. Dead-end jobs that barely cover rent. Asylum-seekers face all these hurdles, and more. A growing body of research shows that the toll of these post-migration stressors on the mental health of refugees can be severe.
In fact, while these survivors of war, sexual assault, torture and other horrors are incredibly emotionally resilient, that resilience can nosedive over the long term, as they struggle to make a new life for themselves here, studies show.
Now, COVID-19 is making matters worse, not only in terms of exposure to the virus because of crowded lodgings and the low-wage, frontline jobs many refugees hold, but also because social distancing has taken the profound isolation of these newcomers to a whole new level.
During the lockdown, "(clients) told me that they feel as if they are in detention again because they cannot go out from their apartments. So, there is that kind of worry and stress," says Mulugeta Abai, the executive director of the Canadian Centre for Victims of Torture.
"There is also the social isolation as well. You know they cannot walk on the streets and talk to people, (and) they cannot go to the organizations and meet their own people," he explains.
As the country grapples with a punishing second wave of the pandemic, refugee advocates are urging governments to do more to help ease the toll of resettlement stress on the mental health of these uniquely vulnerable newcomers.
Previous studies have shown that newcomers typically arrive in good physical health, but that their physical health deteriorates the longer they stay in Canada. Now, research is revealing the same pattern in mental health: "It's called the healthy immigrant effect," explains Jill Edgington Kirby, team lead at the Calgary Catholic Immigration Society.
Studies show that "immigrants are actually healthier than the rest of the population when they arrive. And over time, as they are in Canada longer and longer, their health and mental health deteriorates below that average," she says.
Rates of depression
Non-refugee immigrants and the Canadian-born population have similar rates of depression – about 15 to 16 per cent, according to a study by researchers at the University of Toronto's Factor-Inwentash Faculty of Social Work that was published in January 2020.
But the rate of depression among refugees is significantly higher, at 22 per cent, according to the report, which focused on refugees aged 45-85 to capture a picture of mental health among refugees over the long term, after migration. Compared with people born in Canada, refugees in this age group are 70 per cent more likely to suffer from depression, the study found.
Researchers are calling on governments and aid agencies to provide more mental-health support for refugees, not only during the COVID-19 crisis, but also over the long term, arguing that many refugees need better support, even decades after their arrival in Canada.
"Our findings indicate that the refugee experience casts a long shadow across an individual's lifespan," the study's lead author, Shen (Lamson) Lin, a doctoral student at the University of Toronto, says in a press release about the study.
While the data in that study did not capture the reason for high levels of depression among refugees, other experts point to a combination of pre-migration trauma and post-migration stressors.
Trauma and chronic pain that many refugees suffer from pre-migration experiences significantly affect their post-migration experiences and contribute to resettlement stress, says Ibrahim Ismayilov, a psychotherapist and founder of Crocus Care Solutions Inc., an Ottawa clinic that treats refugees and others in need of psychological counselling and physical rehab.
Starting over
He also points out that most refugees were well-established in their country of origin, with strong community and family ties, and often a degree of financial security, which makes starting over from scratch in Canada even more troubling for some.
"It's very challenging … most of them were high level businesspeople or government officials, accountants, lawyers, now they're here, their credentials mean nothing, and they don't speak English very well. They have to settle for a menial job," explains Ismayilov, who cautions that his statements represent his personal opinion alone, and not that of any particular organization.
Alean Al-Krenawi, a professor at the Spitzer Department of Social Work in Negev, Israel, and former dean of the School of Social Work at Memorial University of Newfoundland, says another debilitating factor is how abruptly many refugees experience this loss.
"All of a sudden, they lost everything," says Al-Krenawi. "You lost your home, you lost your job, you lost your status." He notes that facing that sense of loss can have long-lasting effects, such as low self-esteem.
On top of that, refugees have to adapt to the stress of rebuilding in a new country.
"There's a lot of stress being in Canada," says Al-Krenawi. "The process of acculturation, language, customs, values — (you) name it. There is … a clash between their own culture (and) the Canadian culture, so they have to find a way to handle that."
On the whole, refugees are remarkably resilient people, says Lisa Andermann, a psychiatrist for the Immigrant and Refugee Mental Health Project at the Toronto-based Centre for Addiction and Mental Health.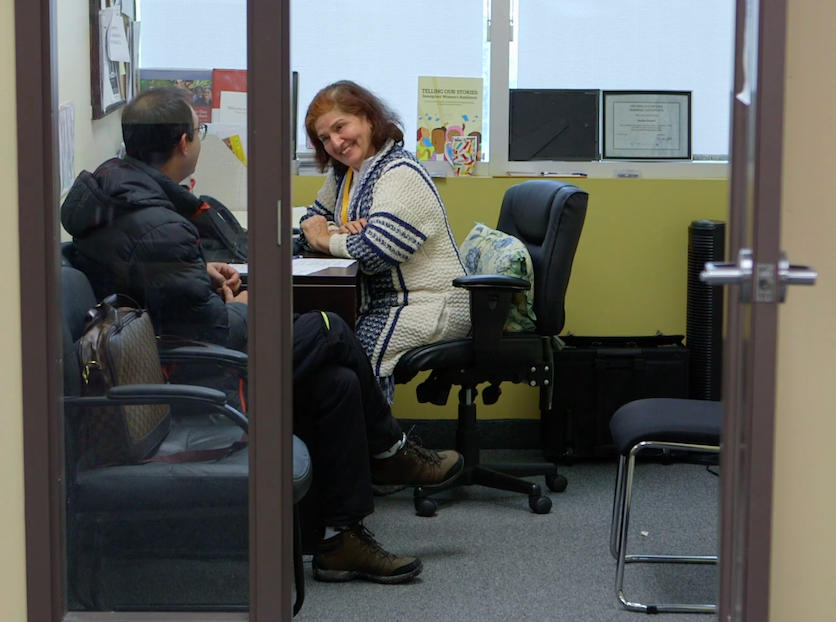 "I think when a lot of people arrive, … they've maybe been running for their lives," says Andermann. "So once they arrive in Canada it's just a chance for people to sort of catch their breath and start to realize they're in a safe place."
It is after this initial "honeymoon period," as she calls it, that many refugees start to experience post-migration pressures. This includes learning how to deal with the basics: housing, finances, employment, access to education and social support.
"Those kinds of pressures start to impede on the initial relief of being here," she says.
Many refugees are unprepared for the degree of hardship they face once in Canada and they are often also uninformed about the lack of available support to help them make the transition, explains Abai.
"They come healthy, their expectations are not met, they are living in poverty, then it triggers a lot of other things and their mental health suffers seriously," says Abai.
Rana Telfah, a PhD student in rural studies at the University of Guelph, says she has also observed this problem while conducting a study on the experiences of Syrian families who have resettled in southwestern Ontario.
Disappointed by Canada
Many refugees hear second-hand stories about Canada from others, but don't know much about the country until they arrive, Telfah says. "So, when they reach here, they come with high expectations and they get disappointed.'"
Tohti's experience is a case in point.
He says his first few years in the country before getting citizenship in 2005 were profoundly dispiriting.
At the time, there was no Uyghur community to speak of in Canada, he says: "In Ontario, I was the one Uyghur man trying to figure out my way."
Tohti says it took him 15 days to find a place to live, and three to four months to figure out where he could submit his refugee claim. He didn't have access to a computer or cell phone, which made the process even more difficult.
Frustrating job search
Finding employment was another major challenge, he says. Before leaving his hometown of Kashgar, Tohti was a university biology teacher — a skill he thought would be transferable, but his credentials were not recognized in Canada. Soon he found he couldn't even land an unskilled job because he didn't have any Canadian job experience —a Catch-22 for thousands of newcomers looking for work in their new country.
"That was the source of great disappointment for me because … I couldn't find a job. I applied for a dishwasher position and I couldn't get a job because of the famous words, 'lack of Canadian experience'," says Tohti.
"At the time I hated that word, 'Canadian experience'. What is the 'Canadian experience' for dishwashing? What is the 'Canadian experience' for manual labour?"
Tohti ended up getting an assembly line job, but it paid so little that he often went hungry.
"I used to make $36 every day and my rent for one room was $650," says Tohti, who lived in Toronto at the time. "So whatever I made in my one month, it was about the rent and transportation and the bread and the butter, that's it. For that reason, it was the biggest disappointment for me.
"On the one hand you are enjoying your freedom, on the other hand you are walking on the street with an empty stomach."
These are significant issues for immigrant and refugee communities, Tohti notes — and the COVID-19 pandemic is making them worse.
COVID-19 adds to the burden
Refugees are among the hardest-hit populations in the pandemic: immigrants, refugees and other newcomers account for nearly 44 per cent of all COVID-19 cases in Ontario, despite the fact that they only represent a quarter of the Ontario population, according to a study released on Sept. 9 by the non-profit research institute, ICES, which specializes in healthcare issues.
Then there is the economic impact of the pandemic.
Abai says many of the clients at his centre lost their jobs because of the pandemic, and most are now barely surviving on social assistance. He explains that when refugees are pushed even further into poverty, the financial stress affects family relationships, mental health and ultimately impedes their ability to find employment and to integrate.
He is calling on the government to institute a universal basic income to ensure refugees and other newcomers don't fall between the cracks as the COVID-19 crisis continues.
In August, Immigration Refugee and Citizenship Canada announced a temporary measure to fast-track applications for permanent residency by those asylum claimants who are providing frontline healthcare services during the pandemic.
Ismayilov says the move mostly helps asylum seekers serving as personal support workers, but fails to recognize many frontline workers who provide indirect care to patients, such as those who work in hospitals as security guards, dietary aides and cleaners, who also face significant risks at work.
Workers deserve recognition
These workers also deserve recognition, he says: "When we had a difficult time, these people were there for us, when they could easily take, let's say, CERB benefits and just sit at home. They didn't do that."
Meanwhile, refugees are also uniquely vulnerable to the emotional toll of social isolation during the pandemic, facing COVID-related restrictions at the very time when they are struggling to overcome language and cultural barriers in order to build new relationships in a foreign land.
Strong social support is a critical factor in preventing high rates of depression among refugees, the University of Toronto study found.
But many refugees lack even basic social supports, the study reported: For example, while 17 per cent of Canadians said they had someone to show them love and affection, only eight per cent of the refugees surveyed in the study said they had that same support. Only 16 per cent of refugees said they had someone to confide in about their problems, and the same number said they had someone to give them good advice about a crisis.
For people that arrived earlier this year just before COVID, they didn't really have a chance to put down any roots or meet anyone before the whole world moved online.

Lisa Andermann, psychiatrist with the Immigrant and Refugee Mental Health Project at the Toronto-based Centre for Addiction and Mental Health
Researchers found that the association between refugee status and higher levels of depression was significantly less marked among refugees who reported strong social support.
Unfortunately, the pandemic has severely affected refugees' opportunities to make social connections and develop support systems, says Andermann.
"For people that arrived earlier this year just before COVID, they didn't really have a chance to put down any roots or meet anyone before the whole world moved online," she says. "So people that would have started school and ESL or started jobs were really just at home without too many connections."
New connections can offer many advantages to refugees resettling in Canada, she notes.
"If somebody's living in good housing, has a cultural community, religious community, a place to work or go to school and make friends … those things go a long way towards relieving distress and helping people manage whatever experiences that they're dealing with."
This has been especially important for Tohti. Even though he has been in Canada for 22 years, he says his past still haunts him.
He has not been able to make contact with his mother and seven siblings since he left his hometown of Kashgar 30 years ago. He has no idea whether they are safe.
Uncertainty
This uncertainty still hangs over him, he says: "Sometimes you cannot sleep. … Sometimes you're distracted because you cannot concentrate. When you eat, when you drink, before you sleep, when you open your eyes, that is the first thing that comes up in your mind."
However, he notes that his faith and the community of Uyghurs has helped him to cope: "I try to be positive and sometimes praying helps me a lot and community activities help me a lot," says Tohti.
He also draws strength from his family, including his three-month-old second child. "My newborn son is another relief," says Tohti. "When I look at him, just a tiny baby … trying to smile and trying to pay attention to things, those kinds of things just give me a great sense of relief now."
Tohti says he had to learn a lot of things about resettling in Canada the hard way, which is why, as a Canadian Uyghur rights activist, he is focused on trying to make the process less challenging for others.
Now more than ever, refugees need better support to rebuild their lives, he says: "Refugees are a vulnerable segment of society, and it is not easy to be a refugee. I know that from my personal experience," says Tohti.
"You are leaving one place and you are entering into an unknown."
---
More Stories