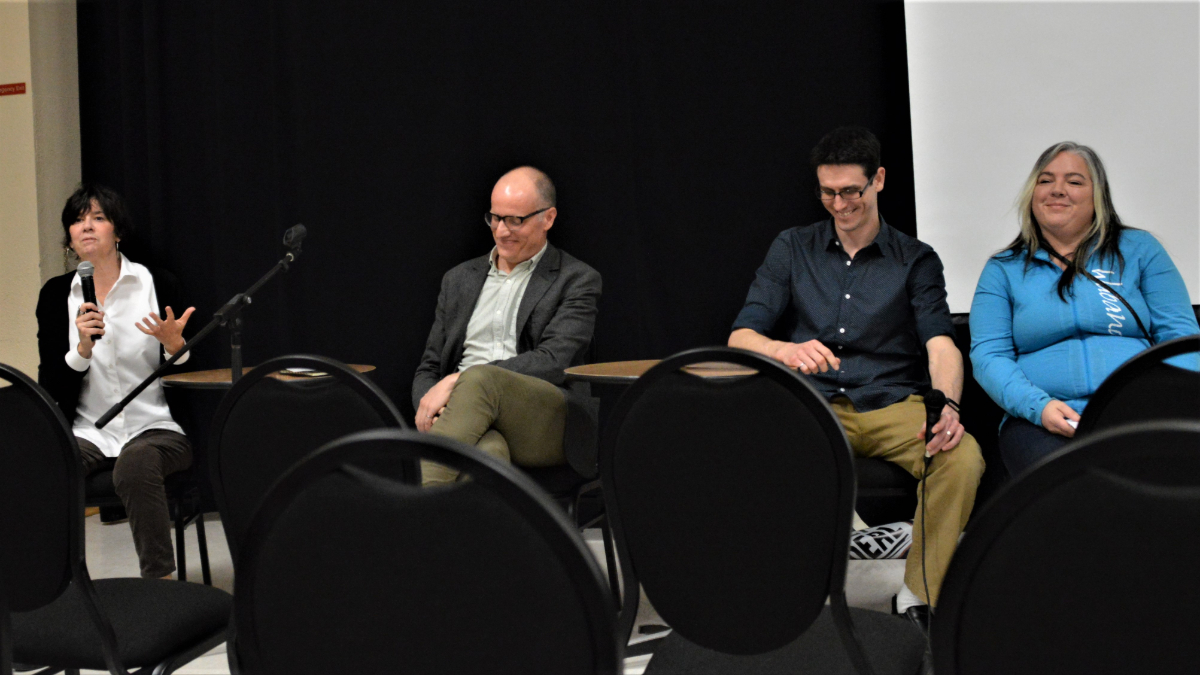 Housing affordability and climate change were connected as issues in a panel discussion that emphasized the need to address unequal access to housing and the need for more green affordable housing.
More than 50 community members attended the event hosted by the Ottawa Coalition for a Green New Deal and Coun. Catherine McKenney at the Dominion-Chalmers United Church. The event is a week before city council debates McKenney's motion to declare an affordable housing and homelessness emergency in Ottawa.
According to McKenney's motion, there's more than 12,000 households on the waiting list for affordable housing. From 2017 to 2018, there was an increase in chronic homelessness amongst single men and families.
"The housing emergency coupled with the climate emergency will give us the tools we need to go to other levels of government … to say 'Not enough. We need more,' " said McKenney in an opening statement.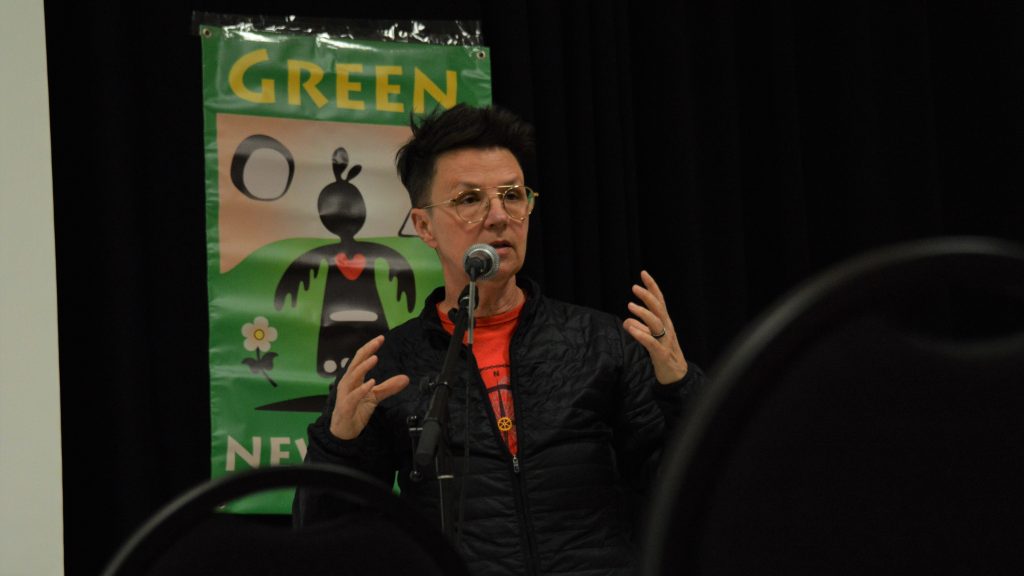 A barrier to accessing affordable housing is discrimination against marginalized communities, including Indigenous peoples, individuals with mental illness and people on fixed income, said panelist Lisa Ker, executive director of Ottawa Salus Corporation, which provides housing and rehabilitation services to people with mental illness.
Tina Slauenwhite, director of the Housing First program at the Wabano Centre, said Indigenous homelessness makes up a third or more of the city's total.
Slauenwhite said factors contributing to the high rates of homelessness include inter-generational trauma from colonization, discrimination from landlords and racism.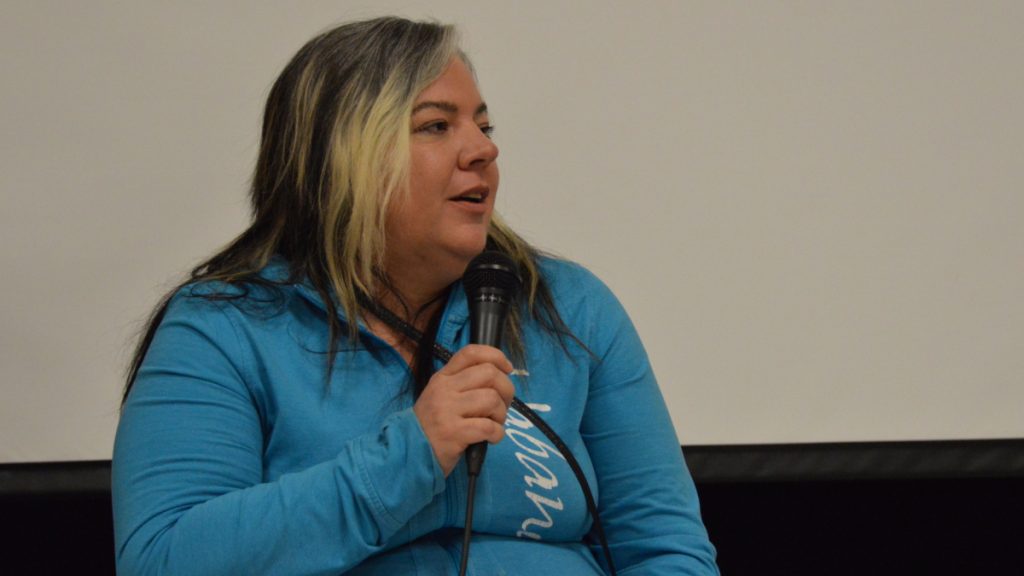 A possible improvement would see the city start moving the hundreds of families living in off-site shelters such as motels — sometimes for more than a year — into homes, she said.
"City planning needs to include everyone, from the rich to the poor, and Indigenous people need to be involved in that planning at the beginning," she added.
To address the lack of housing available, Ker's answer is straightforward: "We need more housing that is affordable," she said. "It's just simple math."
To adequately house the more than 12,000 households on the waiting list, it would require an investment of about $100,000 per home, said Graeme Hussey, president of Cahdco, a non-profit real estate development corporation.
Sustainable housing is more economical in the long run, since it reduces energy and repair costs, said Ker.
In 2016, Salus constructed the first multi-unit residence in North America to receive the passive house certification, a construction standard that requires buildings to be as energy-efficient as possible. Heating each apartment amounts to about $30 a year, said Ker.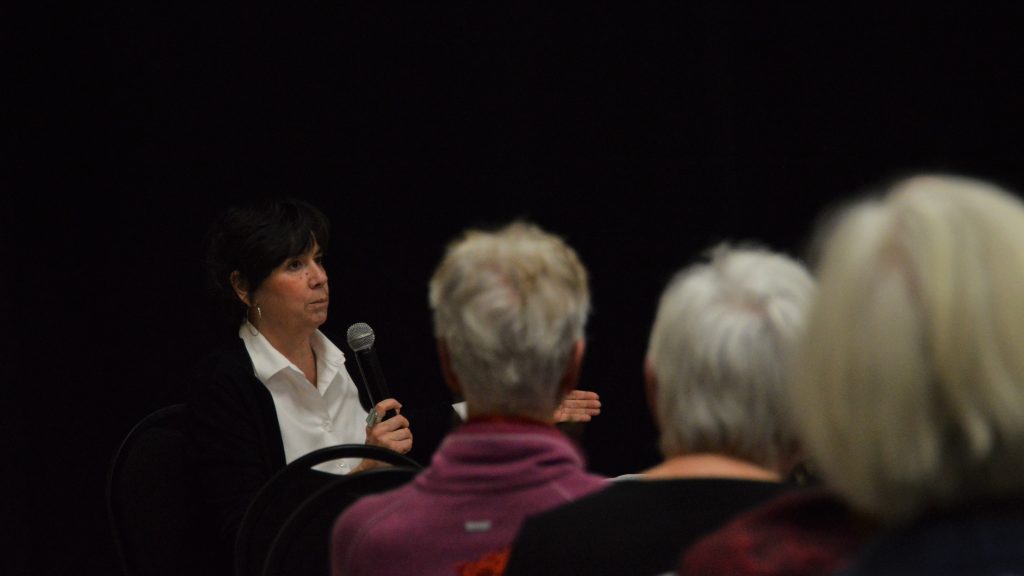 Other non-profits have been following in Salus' footsteps, including Ottawa Community Housing.
The organization's redevelopment of Rochester Heights will add 108 units that follow the passive house standard and harness solar energy, said panelist Dan Dicaire, the organization's manager of conservation and sustainability. They're also working on retrofitting existing buildings to be more energy-efficient.
The panelists agreed that the involvement of private developers is important to the cause.
Taib Boyce, an attendee, said the government should do more to incentivize private developers to build affordable housing.
"We have the heart, they have the wallet, so let's combine them," he said.
Boyce said he supports McKenney's housing emergency motion.
"I hope that it passes and that there is dedication from the government to put money towards what's happening here," he said.
"If we want affordable housing to be actually affordable, it needs to be sustainable."
Ker said now is the time to act.
"This is where we actually have to move forward with this and we will be successful," she said. "I really believe that."
---
More Stories