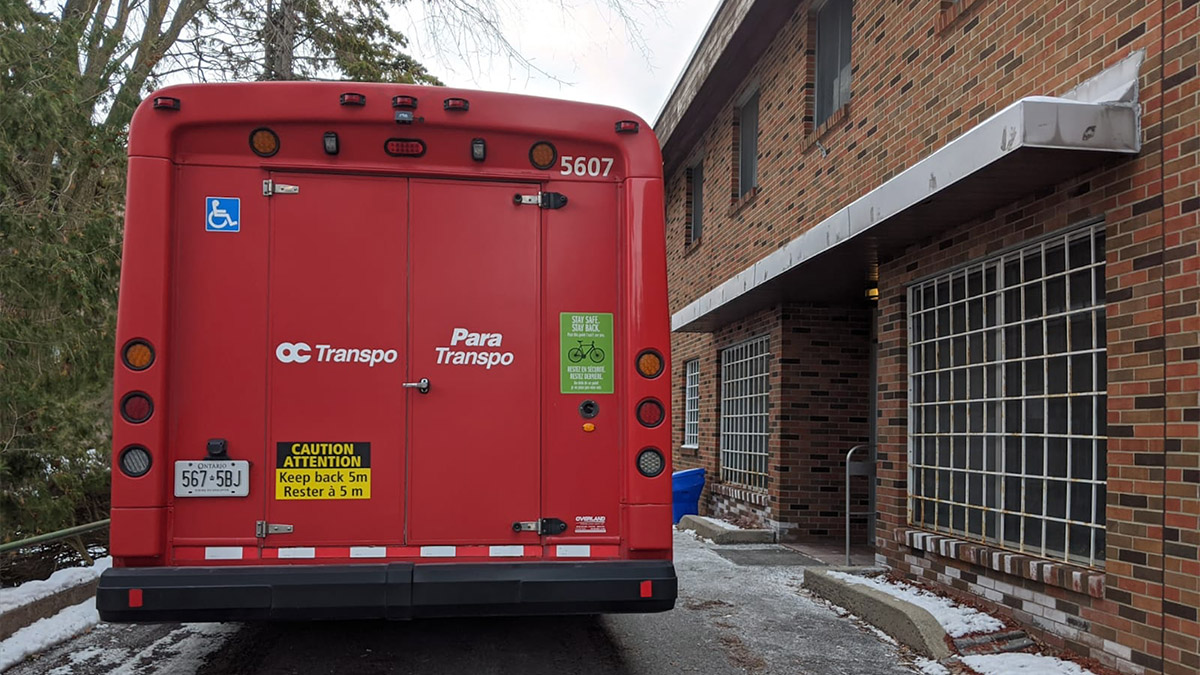 Recently, John Redins won a pair of movie passes. The email came in at around 3 p.m. for a late-night showing. But when the Ottawa South resident called to book a ride with Para Transpo, Ottawa's public transit service for people with disabilities, there was nothing available for him.
Proposed Transit Budget Highlights
$575 million for the city's overall transit budget
$7.5 million for increased OC Transpo bus service, with 19 new buses for the fleet
$15 million to implement bus detours for the closure of O-Train Line 2
$2 million to provide for increased Para Transpo service
3 per cent increase on property taxes to help fund the budget
A one-year fare freeze for EquiPass, Community Pass, and Access Pass riders; and a three-month fare freeze for other transit users in the new year.
City council will vote on the budget on Dec. 11.
"That sort of thing affects mental health and just feels like we're outcast," said Redins.
Redins is a board member of the Ottawa Transit Riders, a non-partisan, membership-based advocacy group working to make Ottawa's transit system more affordable, reliable, accessible and safe for users. He is also a long-time Para Transpo rider.
With so much focus on fixing light rail transit and the regular bus system, Para Transpo continues to be treated as second tier, say the Ottawa Transit Riders.
If you wanted to use Para Transpo today, for instance, you would have to book your ride at least a day in advance. To top that off, the city's transportation service for people with disabilities does not have an online booking service. Booking rides must be done by phone from 7 a.m. to 5 p.m. for accessible vans and 9 a.m. to 5 p.m. for regular vans and taxis.
The city's proposed 2020 budget sets aside $575 million for transit, of which $2 million will be added to Para Transpo. The city's focus on light rail, its largest ever infrastructure project, has drawn away most of the limited attention given to Para Transpo.
The LRT has been making headlines for door troubles, delays, overcrowding at stations and computer system failures. Last week, a defective weld was discovered between two rails. All this may be frustrating for LRT commuters dealing with questionable service for two months, but Para Transpo riders have faced this kind of trouble for 10 years.
During the Nov. 6 Transit Commission meeting, OC Transpo staff gave two extensive presentations, in which only one slide was dedicated to Para Transpo.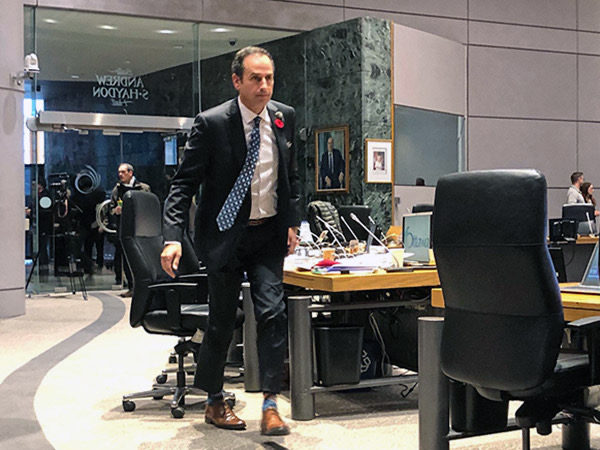 John Manconi, OC Transpo's general manager, repeated the same statement multiple times: "Bad train service equals bad bus service." The poor service impacts everyone, from LRT commuters to Para Transpo users.
The main Para Transpo complaints the Ottawa Transit Riders have centre on lengthy wait times for often unreliable service; the daily limit of four rides per person and the lack of an online booking system, since clients can find themselves on hold for more than an hour sometimes waiting to book. On top of this, no rider has the option to book same-day service.
The OC Transpo drivers' union also says that more than 30 positions for Para Transpo drivers have been left empty for over a year, which has exacerbated existing problems, according to a CBC report.
30 driver vacancies needed to fill the service as it is right now, nevermind what it SHOULD be!
Same-day booking, running at par with OC times, and what about the growing population? You know the one our city council loves to brag about?#ParaParity https://t.co/E9PXKSVn5k

— Super Kyle (@kyleMEhumphrey) November 18, 2019
"Even if you never ever ever ride the bus or Para Transpo … you have an interest in having a good transit system so that all of us can get around," said Kari Glynes Elliott, Ottawa Transit Riders' board member and a Para Transpo advocate. "And we can actually get out of social isolation in this very, very cold dark city that we live in."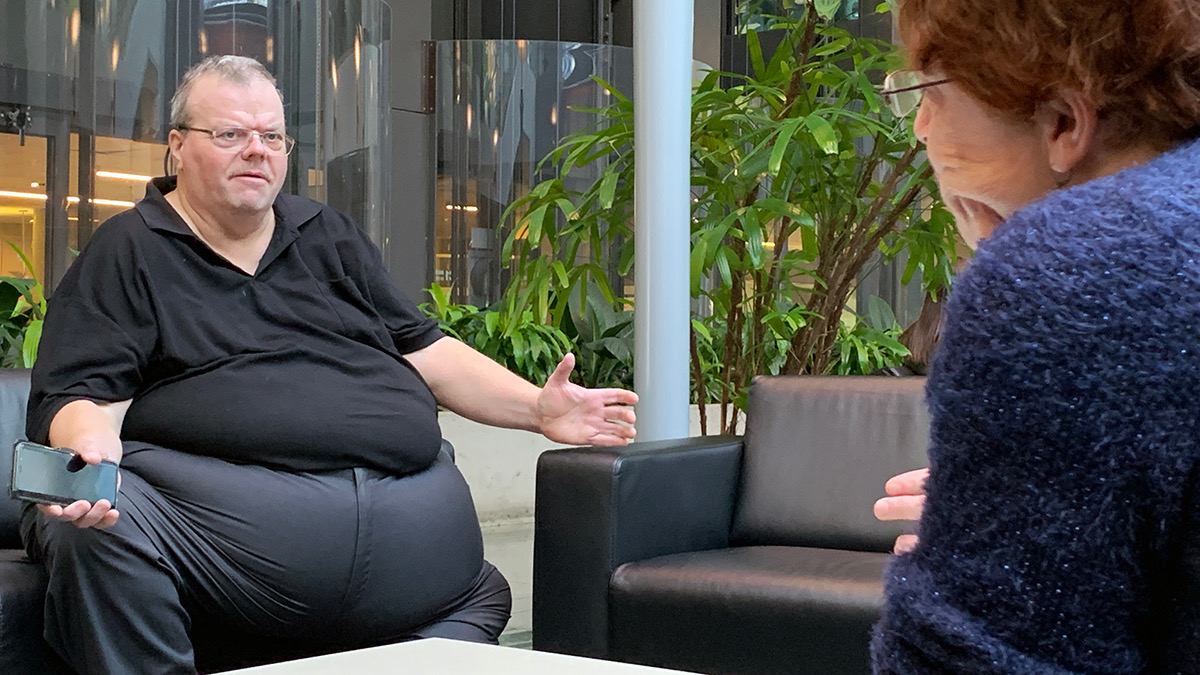 Elliott says this aspect of accessible transit is very important and she does not believe city hall has made it a priority.
The latest ridership figures for Para Transpo were calculated in December 2017 when annual passenger rides were at 842,014.
"There's no political will happening," said Redins. "Councillors are saying 'We hear you, we hear you, thank you for your advocacy,' but that's about it, it feels like we're worth nothing."
"I'm not getting answers because they're saying, 'Wait and see, we'll break it down later, this isn't the meeting, we're not quite there yet,' " said Coun. Theresa Kavanagh, responding to the general lack of information on the city's mounting transit troubles.
Board members of Ottawa Transit Riders recently met to discuss their next steps and prepare themselves for the regular Nov. 20 transit commission meeting.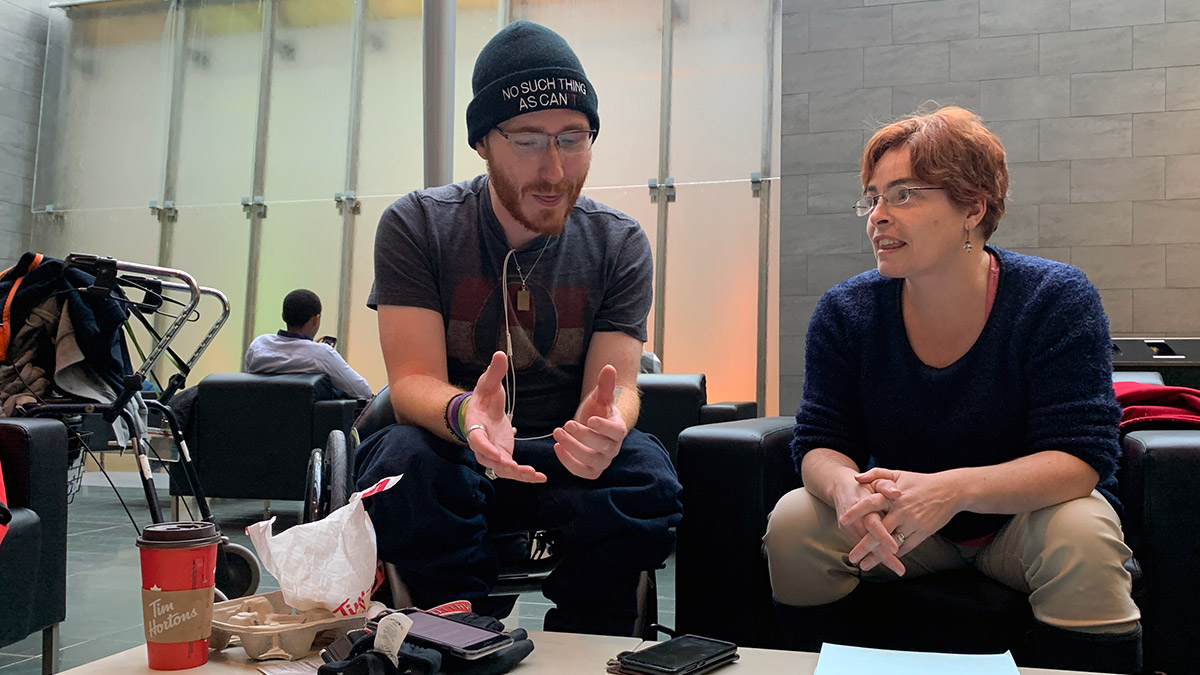 The founder of No Such Thing as Can't (NSTAC), Kyle Humphrey depends on Para Transpo to get around in the capital. Humphrey needs more than the allocated four rides per day limit and he says the lack of same-day booking hurts his quality of life.
"Issues stem from having to book the morning before and not being able to book same day," said Humphrey, who works as an Ottawa Senators brand ambassador. "So if my manager calls me and says come cover my shift tonight, I don't have that luxury."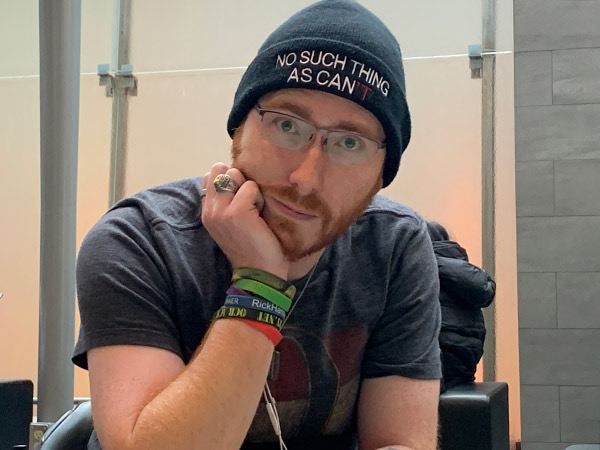 Elliott is appalled by the lack of accessibility offered by the city's accessible transit service.
She added, "Kyle is talking about the fact that he can't spontaneously decide to go out with a friend, or that there's also limits."
She does not think the added $2 million in 2020 is going to be enough to solve Para Transpo's problems.
"It's peanuts in terms of the full budget," said Elliott. "It's a really small sum of money."
Healthy Transportation Coalition is a group of 35 organizations with more than 200 individuals seeking to create a better, equitable transportation system in Ottawa. It has created the hashtag #ParaParity to fight for equality and equity towards regular transit users. #ParaParity advocators and supporters will attend the Nov. 20 meeting for updates on the long-anticipated online booking system.
---
More Stories