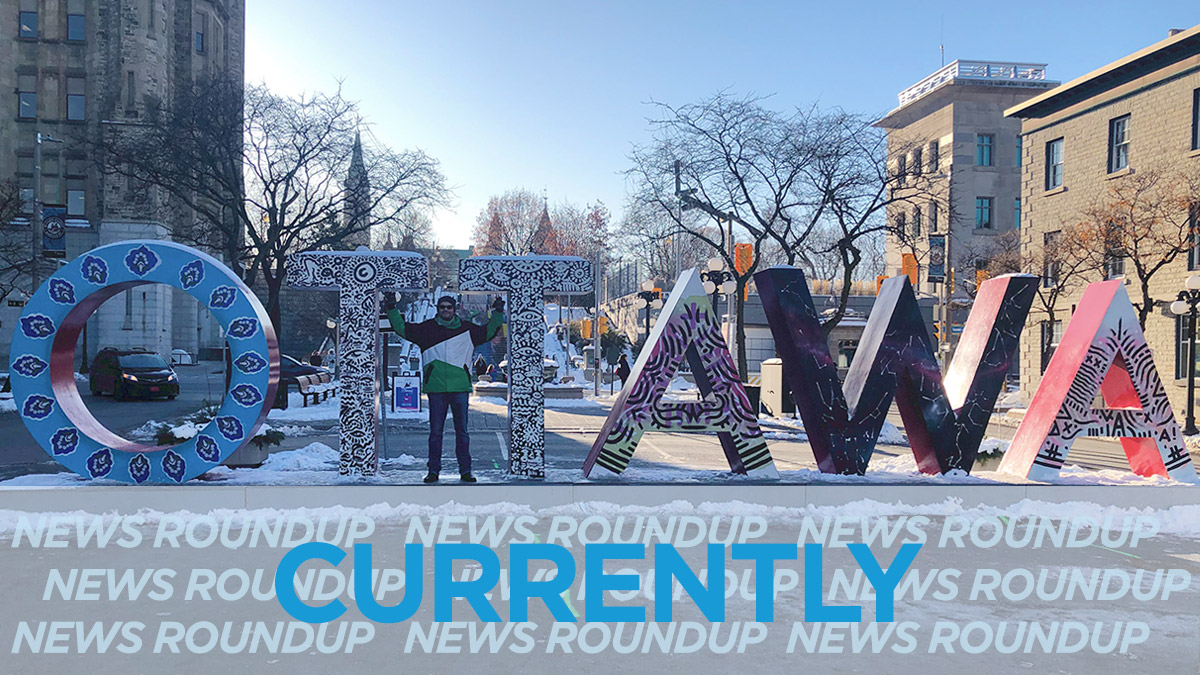 Good morning Ottawa! You can expect a mix of sun and cloud today, with a high of 3ºC and a low tonight of -3ºC.
If you think this November has been unusually chilly, you are right. The capital has been stuck in a cold spell for most of the month — but the end could be in sight. Back on Nov. 6, the high in Ottawa almost reached 10ºC. It's been below average ever since. Tuesday's high of 0.3ºC was just the second time since Remembrance Day Ottawa's that weather climbed above 0ºC and it only did so for about two hours in the afternoon. This month's average temperature is -3.3ºC. Thursday night could spell the end of the streak, CBC News says, with an overnight low of 2ºC matching that day's high and topping the average low for Nov. 21 of -4ºC.
Here is the rest of what you need to know for when you walk out the door today:
As usual, rumours are rife about who will be doing what in the cabinet of the new Liberal minority government when it is formally revealed this afternoon at Rideau Hall. For the people of Ottawa, the lead local minister is reportedly changing jobs. Catherine McKenna is leaving the environment portfolio and it looks likely that B.C. MP and former fisheries minister Jonathan Wilkinson will get the job. McKenna is expected to be responsible for the renewal of the nation's infrastructure and communities. CTV News has more details.
A 29-year-old man has been arrested for shoplifting after being caught by store employees. He allegedly assaulted the employees. The Ottawa Police told the Ottawa Citizen that the suspect has been shoplifting from several stores around the city. He also faces seven counts of shoplifting, two robberies, theft under $5000 and breach of probation.
The Ottawa Citizen reports that two more subcontractors have emerged to file statements of claim seeking more than $18 million from the Rideau Transit Group, the consortium that built Ottawa's Light Rail Confederation Line. The electrical firms say they are owed this money in part because the delays in construction raised their costs.
Five months after Paul Batchelor won acquittals in two rape cases, the former insurance man faces six more charges of sexual assault involving six women in Ottawa and Gatineau. Batchelor has been formally charged in court on three new sex assault counts that are said to have happened in Ottawa, and Gatineau police have also charged Batchelor with three counts of sexual assault. The Ottawa Citizen has more.
.

---
More Stories