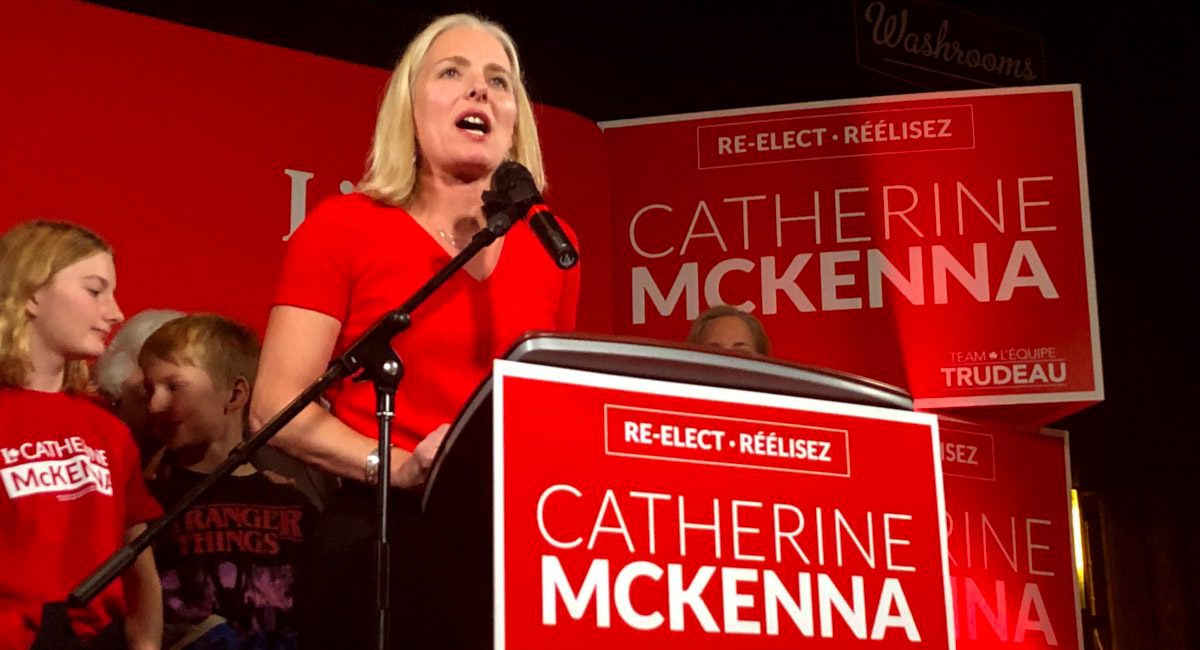 Justin Trudeau promised his new cabinet will "always work by uniting Canadians right across this country, and today we announce a cabinet designed to do exactly that."
The prime minister was speaking after unveiling Wednesday afternoon a much larger new team of 36 ministers, including two from the Ottawa area.
Ottawa Centre MP Catherine McKenna, the former environment minister, has moved to infrastructure and communities. The B.C. MP Jonathan Wilkinson is now stickhanding the tricky environment file. Joining cabinet for the first time is Ottawa-Vanier MP Mona Fortier. She will be the Associate Minister of Finance and the minister responsible for middle class prosperity.
While many ministers stayed put, some notable changes were announced. Chrystia Freeland is now the Deputy Prime Minister and the Intergovernmental Affairs minister in charge of handling the difficult relations with Canada's regions. Seamus O'Regan takes over Natural resources, Bill Blair replaces Ralph Goodale as Public Safety minister and Latty Hajdu is the new Health Minister.
As was set in 2015, cabinet has a gender balance. There are four politicians from British Columbia, one from Manitoba, and one from each Atlantic province, but the bulk of cabinet come from Ontario and Quebec.
Ian Lee, an associate professor in the Sprott School of Business at Carleton University, said the junior portfolio will give Fortier an opportunity to show her skills as a minister. "It is a gift. It is a special recognition and opportunity, and she should be working hard as any rookie to show her stuff, because people will be watching to see how she performs," Lee says.
McKenna said she believed there is still room for an environmental approach to her work in such things as green options for transit and other infrastructure.
It did not come as a surprise for many that her position would be changed after the release of footage from this morning. "I thought I'd end on things that remind me of this job, and something that's really personal" she said in a video in a tweet at 9 a.m.
Lee says he believes this portfolio is better suited to McKenna's personality and skill set.
"She was very confrontational and made a lot of enemies. Insulting people who's behaviour you want to change is probably not the best way to get there." he says. "I suspect she will be better suited for the new role, and that she is well organized and skilled at dealing with behind closed doors conversations with regards to big infrastructure projects, including stage three of the LRT."
McKenna will likely work closely with Freeland, Lee said. "Freeland stands out as very experienced and talented. She has demonstrated the ability to deal with difficult situations, specifically with the Chinese and US.. governments.
Some said that despite the equal representation of women and men in the cabinet, five women ministers still will report to a department led by a man.
Trudeau said in response, "If people look at what we've done in the last four years when it comes to advancing the rights of women and empowering women right across this country and around the world, they will understand that the work we are doing as a parody cabinet goes well beyond the role people hold, even though those roles are important."
Cabinet's representation has had the highest level of diversity ever, according to Lee, however he acknowledges the point about women still reporting to men. "Power in Canada has increasingly shifted from parliament to the cabinet, and from there it shifted to the backroom that supports the Prime Minister." Lee says. "They [cabinet ministers] are more symbolic for equality of gender identity, race, and region".
Click here for a full description of Trudeau's 2019 Cabinet.
---
More Stories