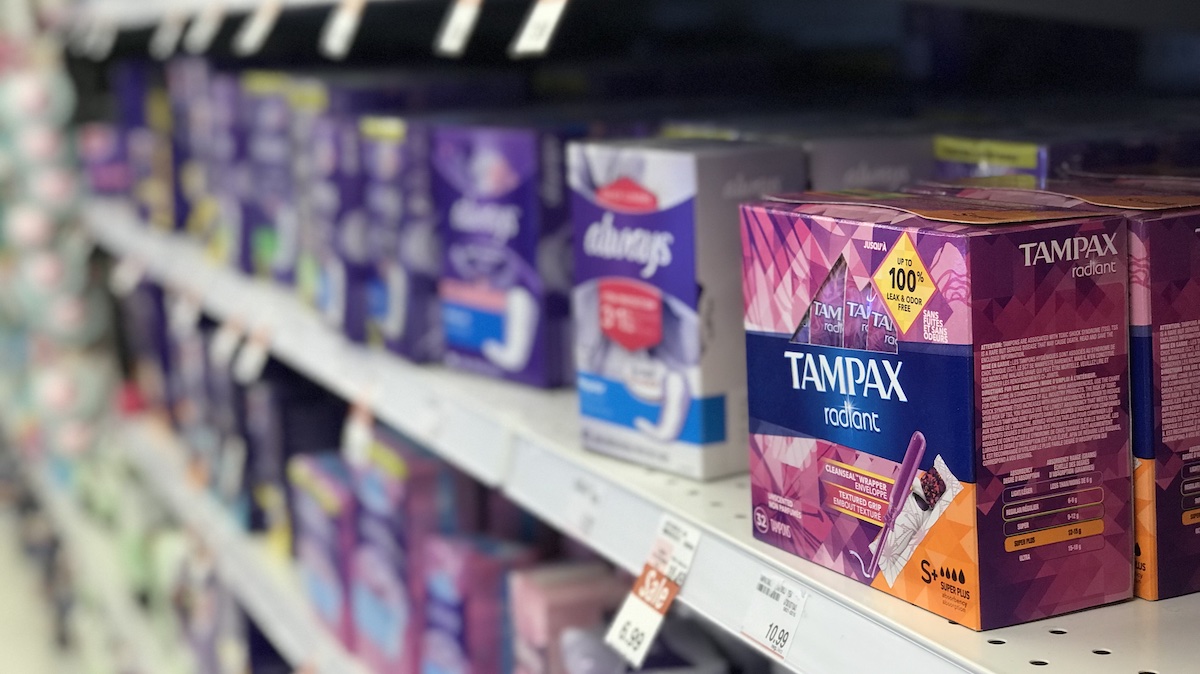 For some in Ottawa, affording the products needed to manage their monthly menstrual cycles can be difficult.
So, to help, people are running period product donation drives as a way to bridge gaps between government programs and the vulnerable.
Meghan White and Lauren Cauchy started Period Packs three years ago when White began donating pads to mark International Women's Day. Now, the organization supplies about 450 people with enough products to manage their cycles each month.
"I was appalled and shocked by what I learned about what's happening here in Canada, when it comes to menstrual management, education and access to products," White said.
A study by Plan Canada showed 23 per cent of respondents had struggled to afford period products at some point.
The study also showed periods are a barrier to societal participation and source of anxiety for many menstruators. It highlighted that not having access to pads and tampons can prevent some young menstruators from going to school for days, or lead to feelings of shame.
Jessica, an Old Ottawa East resident who has requested her last name be withheld over concerns of privacy, said she continued to face difficulties accessing period products through her adolescence because of cost and stigma.
Jessica first started menstruating when she was 12 years old. Some women in her life were initially able to give her the period products she needed, but later she had difficulty asking for them from her single father.
"A friend's mom bought me a whole bunch. And so usually I had them through that. … Then I was kind of able to buy them on my own," she said. "It was always a challenge … because you don't have a lot of money."
She said she felt anxiety over getting caught without period products when she needed them.
"I was embarrassed," she added. "When I first started menstruating [I got] caught more frequently in precarious situations."
White and Cauchy lean on community support for donations to Period Packs, which Ottawans can drop off at seven drop-off points around the city.
Period Packs, alongside Moon Time Sisters and the Ottawa Food Bank, are providing products to as many menstruators as they can.
White said Period Packs is also working to promote menstrual equity through other means.
"We couldn't throw pads and tampons into a black hole forever," she said.
Period Packs is creating a YouTube channel with local youth focused on menstrual education. In March, the organization began a pilot project with the City of Ottawa to provide period products in city facilities.
White said recognition from government is promising for the future of menstrual equity.
The Ministry of Education announced Oct. 8 it would partner with Shoppers Drug Mart to provide period products to Ontario schools.
The plan, which outlines distribution for the 2021-22 school year, supplements pre-existing government and community programs.
"We encourage school boards/school authorities/consortium to continue addressing period poverty by supplementing this supply where possible," the plan says. The ministry did not respond to requests for comment.
While they say it is a good step, many menstruators and community organizers say this is not enough.
White said gendered language surrounding menstruation, allocation of pads and tampons (which amounts to approximately 10 pads per menstruating student), and exclusion of Métis and Inuit schools mean the plan is not as effective as proponents purport to.
White added more collaboration between grassroots organizations and the province is needed to reach menstrual equity.
"I love that menstrual equity is on the docket. I love that we're talking about it," she said. "I think it's too bad that [the province] didn't talk to people who are already working to address this, because I think they could have learned a lot."
Sarah Chun, a former student trustee with the Thames Valley District School Board in London, Ont., and the pioneer of the pilot program that inspired the ministry's period equity plan, said there is more work to be done.
"If [access to products] is stopping [menstruators] from getting their education or accessing public spaces, that is a need that needs to be met by the government and our society," Chun said.
---
More Stories