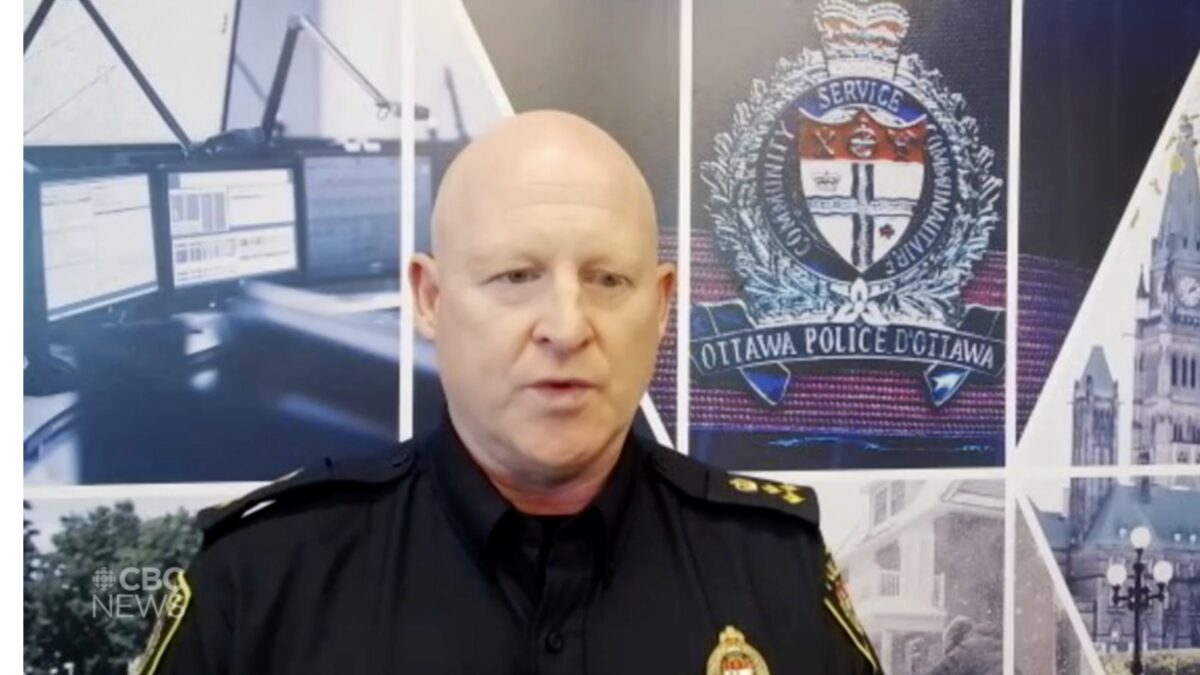 It's going to be more complicated than usual navigating downtown streets this Canada Day as the city has announced the creation of a motor vehicle control zone around Parliament Hill in advance of large protests.
The closure is similar to what happened during the "Rolling Thunder" motorcycle convoy that rolled through the city in late April.
The city says roads are not closed to residential and business traffic, pedestrians, cyclists and public transit.
But any vehicles taking part in a demonstration will face by barricades, heavy equipment and or police officers and vehicles at various access points. There will also be no on-street parking or stopping. Any one who disobeys the rules of the control zone will be ticketed or towed.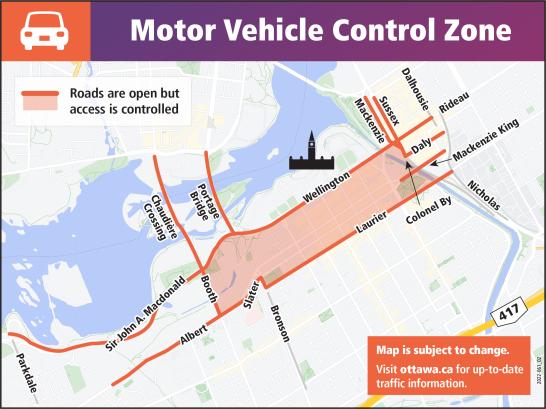 The move was announced during a media conference explaining police plans for controlling protests that are expected to begin in the city on June 30 as those opposed to various vaccine mandates return to the capital to voice their opposition to federal public health measures.
Canada Day celebrations are returning in person for the first time since 2019, but because of construction on Parliament Hill, the celebrations and the protests will be on LeBreton Flats near the Canadian War Museum.
Ottawa Police say they expect more protestors than usual with some former members of the so-called Freedom Convoy say they intend to stay and protest through July and August.
Several groups, including many of the key figures in the what is now known as the "Freedom Movement," are involved in the planned actions.
Protests on a mass scale are expected to start June 30 when James Topp, a Canadian Forces veteran marching across Canada in protest of remaining vaccine mandates, will end his journey at the National War Memorial. 
Interim Ottawa Police Chief Steve Bell said "this is expected to be a unique Canada Day, with larger crowds and a larger event footprint," he said Monday morning.
Street parking in the parliamentary precinct will be banned starting 8 a.m. Wednesday and lasting until at least July 4 at 6 a.m.
Bell said police are actively planning for the protesters to avoid the noise and disruption caused by the illegal convoy occupation in February.
"We've developed our plans in the shadow of the unlawful protests and Rolling Thunder event," he said. "We've been speaking with community members and businesses and we're very aware of the lingering trauma and concern about what they're hearing after those events."
The ripple effect caused by the convoy has prompted a group of citizens to hold what they call the Ottawa People's Commission on the Convoy Occupation. The group of community members released a statement about their intention to "chronicle what happened and failed to happen during and after the convoy — and its impact on residents, workers and businesses." The group launched a website Monday which will help people take part.
The commission hopes to hear the stories of those impacted by the convoy and generate a report by February 2023.
Ken Rubin, a local advocate and organizer, told CBC the commission aims to give people a platform.
"People can tell their stories and the commissioners, who are respected people, will hear them," he said.
Rubin also said that police will have to be prepared for future events, such as the planned Canada Day protest.
"The community has to be better prepared, not just … police security, but in terms of how they will deal with it and how groups can take care of their own public safety, to an extent, and not live in fear," he said.
The commission hearing will be held at the main Ottawa Public Library branch on Metcalfe Street.
---
More Stories