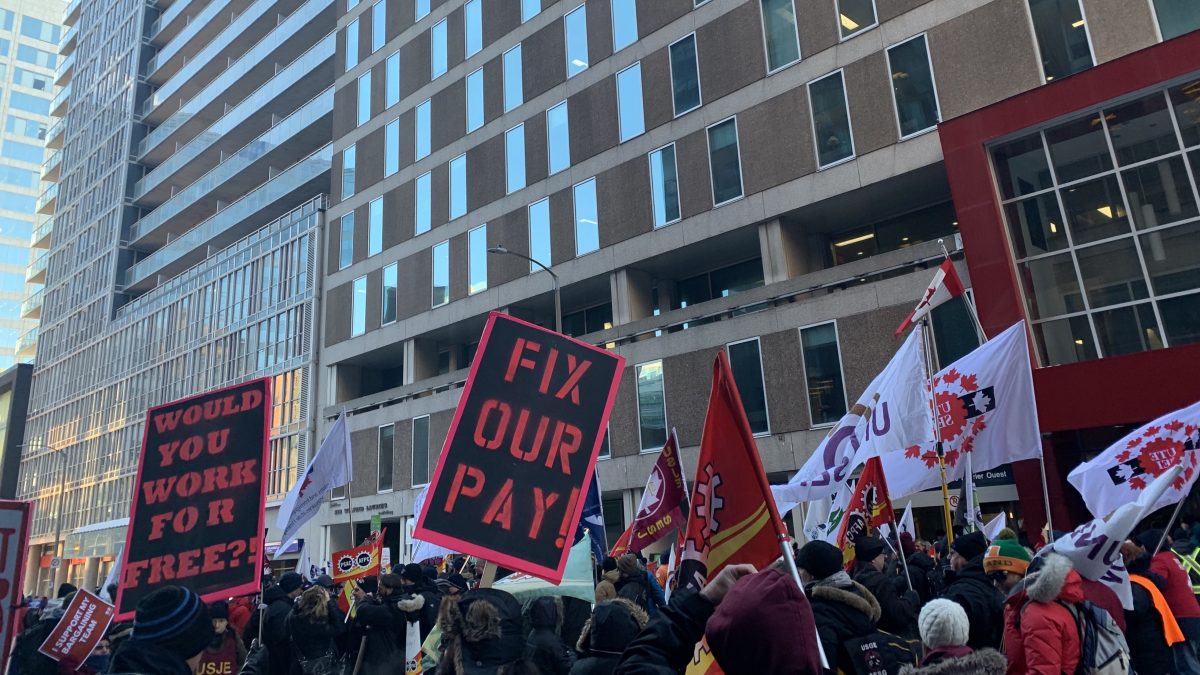 Three years after the launch of the disastrous Phoenix pay system rollout, members of Public Service Alliance of Canada were protesting the seemingly endless litany of failures on downtown streets.
"Trudeau, fix Phoenix or you gotta go!" the crowd shouted.
Phoenix has seen tens of thousands federal employees underpaid, overpaid, or not paid at all.
Public Service and Procurement Canada says that there are some 275,000 unresolved financial transactions. A recently released document indicates it could take up to five years to clear the backlog. Meanwhile the government is seeking a replacement to Phoenix.
A 2018 employee survey found that 22 per cent of 163,121 federal bureaucrats say the impact of Phoenix on their pay has been "large" or "very large."
"Public sector works haven't been paid properly for three years. This government continues to say they are going to fix this. They continue to say they are going to compensate our members for damages. We haven't seen any of that yet," said PSAC President Chris Aylward.
The union is demanding more resources be directed to fix the system, to eliminate the backlog of Phoenix cases, to set up a timeline for a solution and to compensate workers who have suffered financially and emotionally.
Aylward said he hopes the March 19 federal budget will include more money to stabilize the system.
"Many members of our union have been losing their cars; losing their houses, and their families have been under stress," said Mary Darling, who has been working for the Canadian Food Inspection Agency for 31 years.
Aylward says if the government doesn't take more action to fix this problem, the union will organize rallies across the country.
"This is just the beginning," said Aylward.
---
More Stories