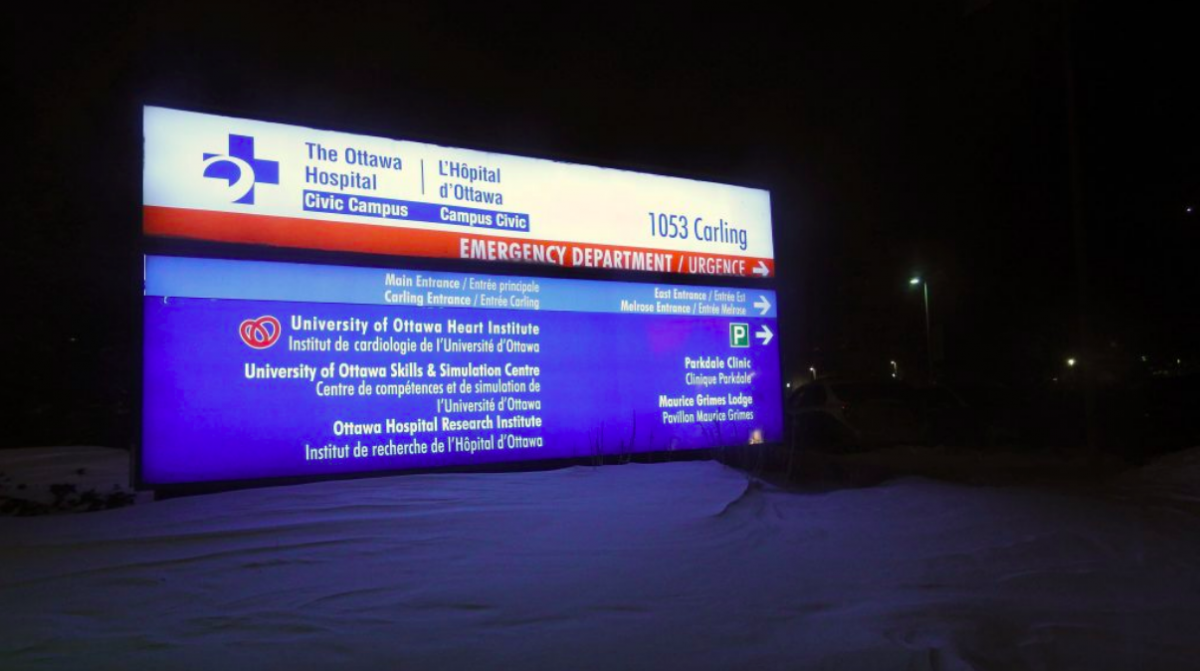 Despite statistics that suggest a slight drop in the number of people going to emergency rooms for suspected overdoses (OD), experts and advocates are saying that opioid use in Ottawa remains high and is cause for concern.
The statistics, available through the City of Ottawa and Public Health Ontario, show a sharp increase in weekly emergency room (ER) visits between 2015 and 2017. In 2018, there was a slight decrease in visits, but weekly totals were still often more than 30, peaking at 42 at the end of July and beginning of August.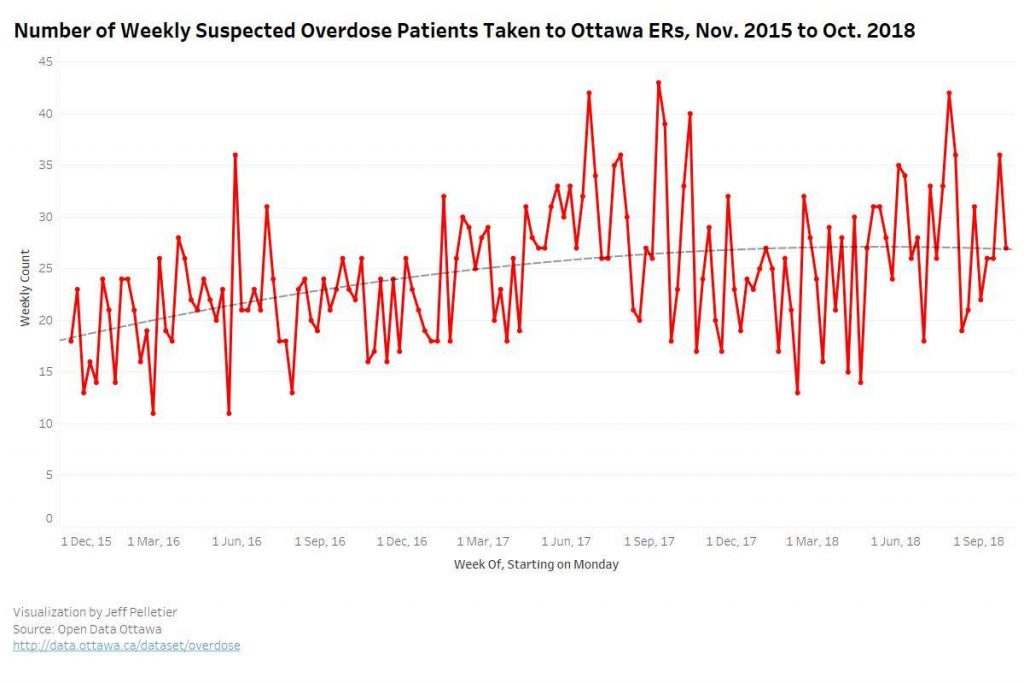 According to Donna Casey, a spokeswoman with Ottawa Public Health (OPH), emergency room trends are difficult to predict, and the data does not capture the full impact of the opioid crisis.
"Longer term trends are more reliable than changes observed over a shorter time frame," Casey said in an emailed statement. She added that data less than three months old should be "interpreted with caution" due to a possible lag in hospital reporting.

Dr. Frank Rybicki, head of the department of medical imaging at the Ottawa Hospital, notes that there were fewer weeks that treated more than 40 patients for suspected overdose between 2017 and 2018. However, the overall numbers remain high.
"While only one week in 2018 had such alarming numbers, there were many weeks with 28 or more cases, translating to four patients a day for the conglomerate of suspected OD victims," Rybicki said in an interview.
"It is difficult to draw conclusions over just two years, but there is a concern that the total number of cases is trending upward [despite some recent preliminary numbers]," he said.
International action against the opioid industry is taking form in a wave of lawsuits targeting manufacturers, wholesalers and distributors of opioids.
For example, British Columbia filed suit late last year in an effort to recover "millions of dollars in opioid-related health care costs incurred by the provincial government," Attorney General David Eby said in a statement.
In Ottawa, front-line workers hear stories about the struggles of current opioid users. Catherine Hacksel is a volunteer with the Drug Users Advocacy League (DUAL), a local non-profit group that provides support to past and present drug users in the Ottawa area.
Hacksel says that access to supervised injection and harm reduction sites has improved, but there are still serious concerns about people's personal drug use at home and other places.

"If you're using (drugs) alone in your home and you don't need to go to a supervised injection site because you have a place to use, that doesn't necessarily guarantee that your using is going to be safer," she said in a phone interview. "If you're by yourself, there's no one who's going to call 911 and get you to an ER."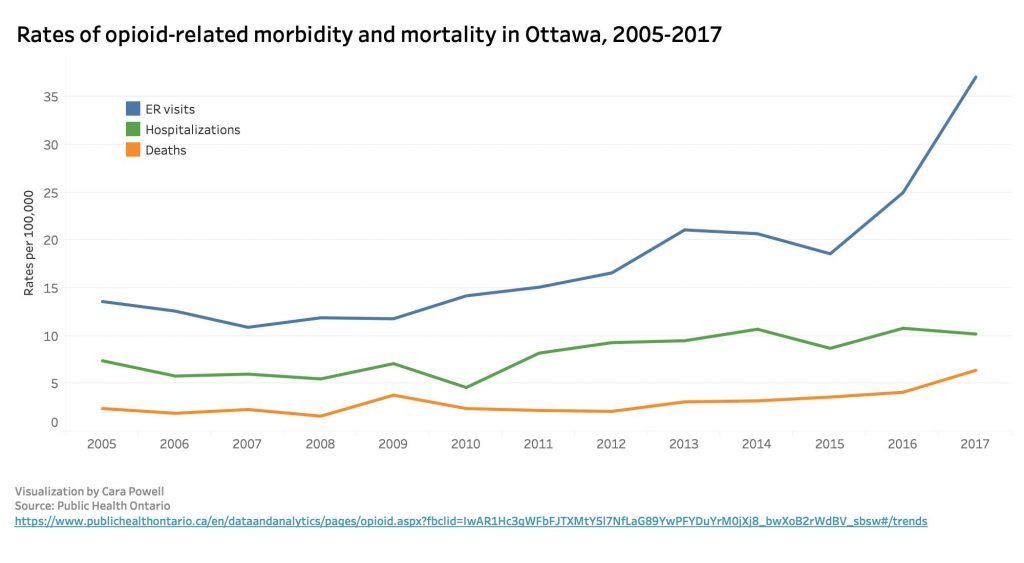 Hacksel said that to bring ER visits and hospital admittance numbers down, better treatments and safe prescription drugs need to be available so that people don't turn to dangerous drugs, such as fentanyl or heroin.
"We need to be looking holistically around how can we improve our health system so folks are not reduced to having to take pain relief if there are other legitimate ways we can treat physical ailments, where they don't have to just mask it with an opioid," she said.

Hacksel also added that there needs to be a conversation about the stigma surrounding mental health and drug usage.

"I think the opioid crisis has happened in part because we've been prescribing in lieu of not having enough real varied services that are holistic around supporting people," she said.
---
More Stories