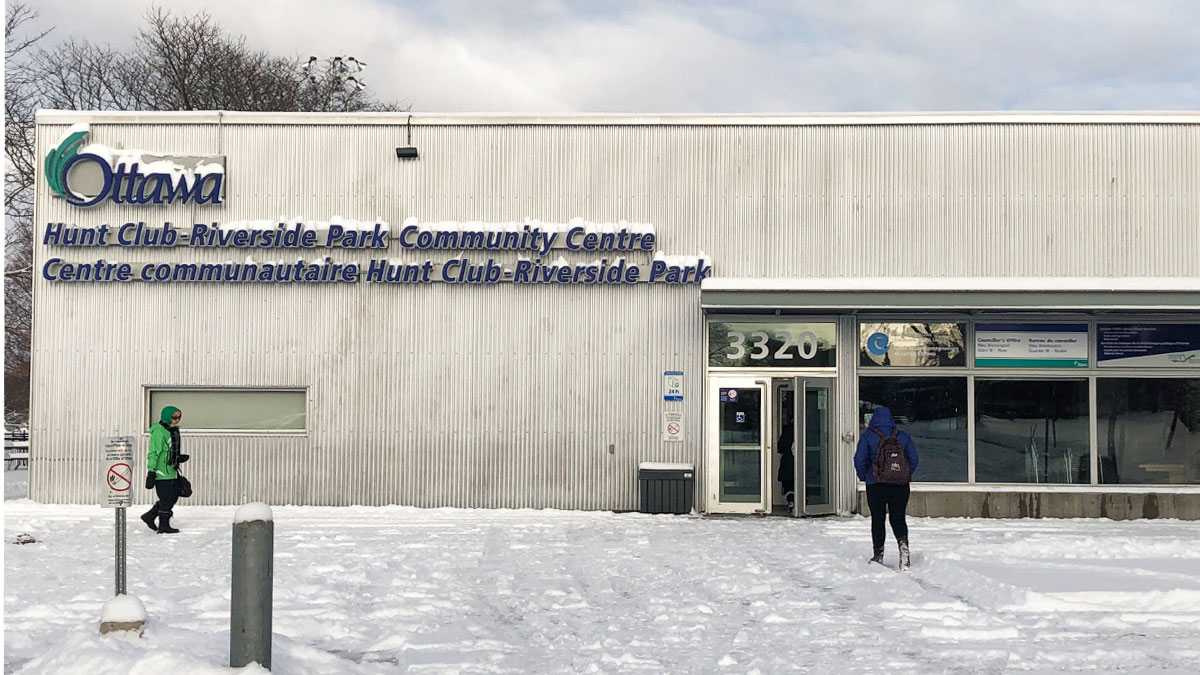 Although it was a quiet and chilly November night, the Heron Road Community Centre was bustling with youth.
A teenaged boy with a basketball walked into the building and down the stairs where he was greeted by his friends. They were joking around about school and the basketball game that was about to begin.
The youth were attending free Friday night basketball, only one week after it was announced that a planned $10 to $14 fee would no longer be implemented by the City of Ottawa.
WHY IS THE CITY KILLING BASKETBALL 🏀 FOR POOREST KIDS IN HERON GATE 💔

.#ottnews @TerryMarcotte @LeahCTV
. pic.twitter.com/Wulhyou2QD

— Paul Howard (@PaulHoward_IMIT) October 26, 2019
The proposal had faced fierce criticism on social media, with several residents in Heron Gate arguing that recreational programs for vulnerable youth in Ottawa should be kept affordable.
Alta Vista Counc. Jean Cloutier said he had received a direct message on social media, which led him to work with city employees to reverse the policy. The proposal was originally created by internal community centre discussions and not through the city, and was intended to counter apparent behavioural issues amid increased attendance at Heron Road.
The Nepean Rideau & Osgoode Community Resource Centre (NROCRC), a local non-profit charity, is an organization that offers fully free programs for at-risk youth, notably those from households who face language barriers or financial difficulties.
For Rana Awni, NROCRC's community developer, one of the main purposes of providing free programs is the creation of safe spaces where vulnerable youth can connect and socialize.
"Families with limited income or even families that work part-time, they really need to access these resources and training," says Awni. "We always try to find these affordable resources and connect them. When you are low-income, you feel isolated and not connected. These programs make them think about what they need and how they make the changes."
Awni says that the proposed fee at Heron Road would have been an additional "barrier" to youth from low-income households, specifically those who already work part-time jobs.
"No matter your income, there should be a space," she says.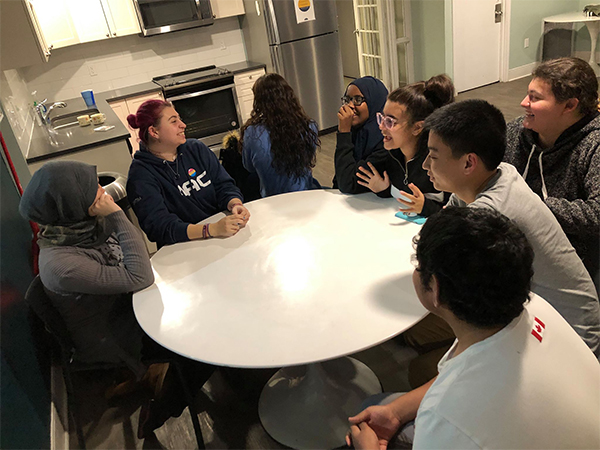 One of the NROCRC's notable programs Awni helps organize is the Parkwood Hills Youth Leadership Program. The free event is held every Thursday for youth ages 12 to 17 and promotes community involvement and team building.
Although many participants are interested in gaining volunteer hours to fulfill their high school diploma requirements, many stay in the program even after their hours are complete.
Mumthaz Said, 16, said that being able to do something for the community keeps her coming back every week. She is involved in other youth recreational programming around the city as well, including at the Ottawa Boys and Girls Club.
Hevah Alshepani, 15, said that when she first came to the youth night, she was "shy." Today, she says, she enjoys getting out in the community and being able to get together weekly with everyone.
The Youth Leadership Program has been recognized with the Crime Prevention Ottawa 2019 Community Program Award, for their efforts in painting a mural on the Inverness Community Building with the help of a local artist.
For Awni, watching the participants grow and take on leadership roles has been "touching."
"I notice when the youth take the lead in planning, they work on something they love," said Awni. "They brainstorm ideas, and they work as a group very well."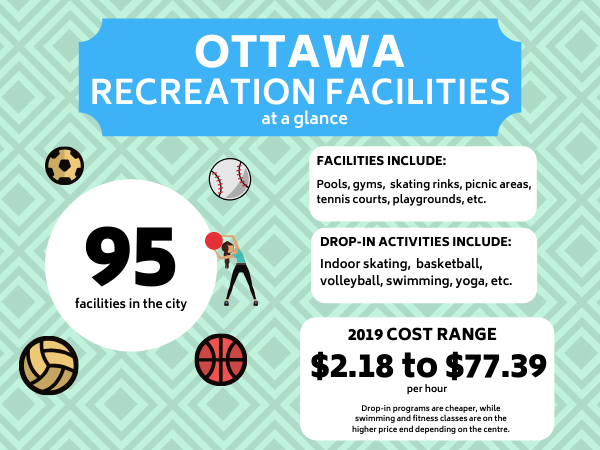 In a similar vein, having sufficient access to recreation programs can help give low-income youth a space to connect with others, says Bethan Kingsley, a research associate and professor at the University of Alberta.
"Access in the first place is fundamental because otherwise we're creating marginalizing structures and telling people: 'Unless you can pay, then you don't get to come in,'" says Kingsley.
Kingsley says that successful youth programming must be specific to youth and what they want.
"Recreational opportunities should be tailored to the people who want to do them, whether that's youth or anybody else," Kingsley says. "What do those opportunities look like and do they make sense to the people who want to do them?"
At the end, Cloutier says anyone can benefit from local recreation programs, no matter their background.
"The socialization aspect, the skills-development aspect, the healthy and exercise aspect are the same regardless of the socio-economic environment that you come from."
Cloutier says that the future of programming in the community is always being discussed at City Hall.
"We have to make sure that our youth are active … so that when they are not out working at their part-time jobs or at school, that they have the activities that lead to skills development and socialization," he said.
The proposed 2020 city budget includes a new grant of $100,000 would be allotted for each ward, "to be used at the discretion of the Ward Councillor, to enhance recreation or park facilities." In all, 6.5 per cent of the budget is allocated to "Parks, Recreation, Cultural and Building Services," a total of $246 million. This is about $5 million more invested in this sector than last year.
"All of these things, no matter where they are, are important to a healthy and engaged community and to improve the safety and security of our streets," says Cloutier. "The more people that use parks and community centres, all of these aspects, eyes on the street and feet on the street is what makes for a safe and healthy community."
In the map below see some of the different recreation facilities in Ottawa. Community centres are in blue, recreation and sport centres are orange and other centres are in red.

---
More Stories