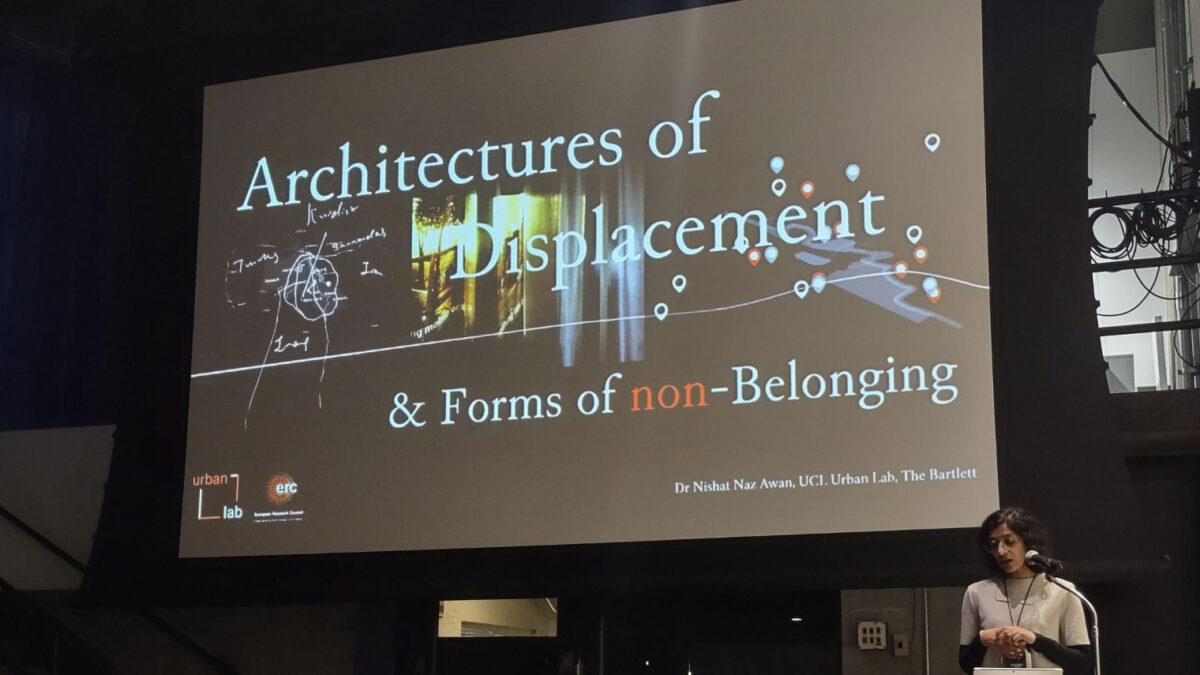 A British expert on refugee resettlement delivered a keynote lecture at Carleton University on March 17 that stressed the importance of re-establishing refugees' sense of community to combat risks associated with isolation and loneliness.
Nishat Awan, a lecturer at University College London, shared research she has been conducting for nearly 10 years on the disruption and dislocation suffered by refugees. Arwan also currently leads Topological Atlas, a project to visually trace the movement of migrants and their often-traumatizing encounters at the border.
The lecture was delivered at a time of heightened controversy in Britain, Canada, the U.S. and other countries over the flow of refugees across international borders as they seek safety and shelter from conflict and persecution.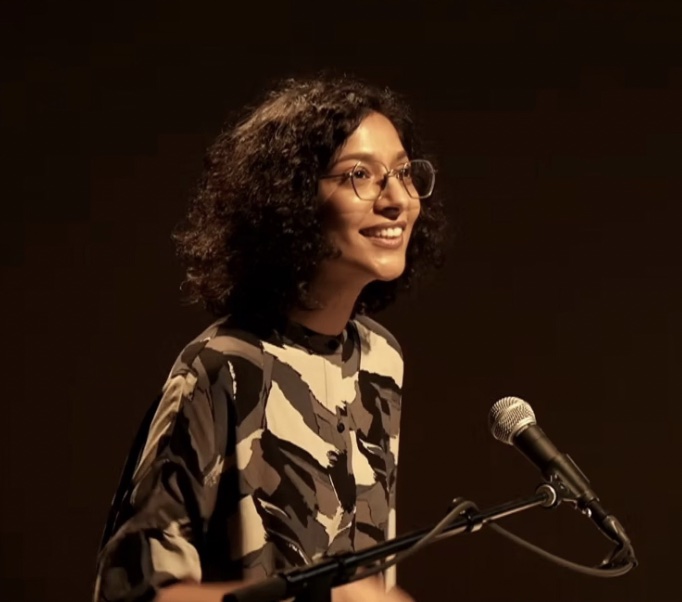 Awan advocates for inclusive strategies to help those who are displaced. Her lecture, titled "Architectures of Displacement", discussed how architecture must consider refuge beyond simple notions of shelter to encompass the notion of safe places where refugees can create new communities.
According to a study published by the Frontiers in Global Women's Health, migrant women are at much greater risk of social isolation and loneliness, which can lead to health problems and other negative outcomes. The study cited "loss of family support and of their familiar social/cultural networks" as reasons for feelings of isolation and associated challenges.
Awan also noted multiple other factors contributing to these issues, including negative media portrayals, racial prejudice and language barriers typically faced by migrants.
She also noted the inaccuracy of migration maps. She said mapped depictions of people's movements usually only display a linear journey from one point to another, with the ultimate destination seeming to populate Western countries.
"Maps are edited political statements," said Awan. "Those maps … ignore the complex movements that happen within the continent of Africa, or within Asia."
Essentially, the Western world crafts a certain perception of a straightforward journey that refugees embark on towards first-world countries, whereas the reality of migration "consists of stops and starts," according to Awan.
In fact, Turkey currently hosts the largest number of refugees in the world — 3.7 million people, according to statistics collected by the UN Refugee Agency.
While it seems counter-intuitive, Awan argues that instead of thinking about raising concerns about immigrants when they've reached Western borders, we need to be more concerned about the journeys that refugees have faced before reaching the contentious entry points to new countries.
Taofiqat Adetutu Sumbade sought refuge in the United States when she was just a child.
Her family left Africa due to the tense sociopolitical climate in Nigeria at the time, and was granted refugee status in the U.S. first. She recognized that while these shelters did provide adequate services for integration into American society, she said she felt most accommodated by the people she was living with.
She lived in a building where people shared common areas such as the kitchen, living rooms and recreational rooms. Refugees were required to make their own food.
Many of these people were also refugees and had similar lived experiences.
She recounted how her parents made friends with other Nigerian refugees and bonded through cooking Nigerian dishes and having weekly gatherings.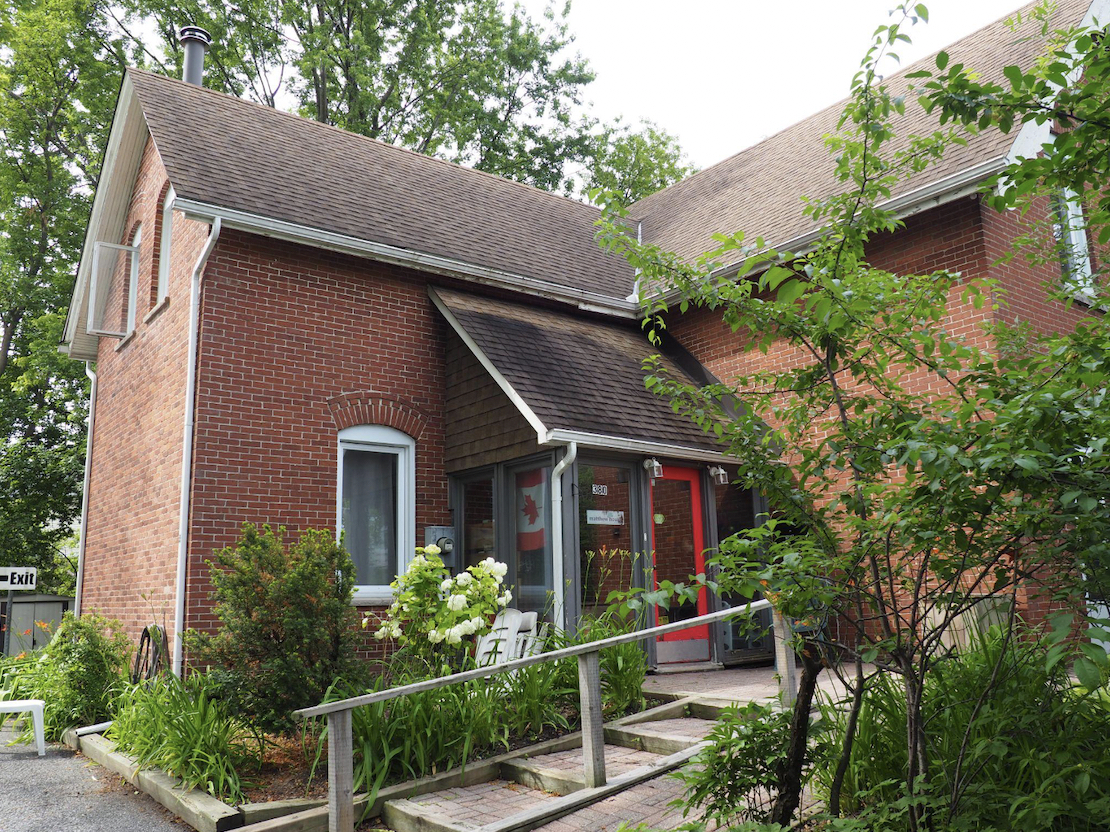 "Because of the people I was surrounded by, I didn't really feel like I was losing my roots," said Sumbade.
She later moved to another shelter in Toronto, where she felt that this sense of community was lacking. She recalled how the living situation felt more isolated and how there was a lack of communal support in the Canadian shelter.
Brynn Brieda, the fundraising and communications coordinator at Matthew House Ottawa, emphasized how important it is to design refuge with community in mind.
Matthew House Ottawa is a non-profit organization that provides shelter, furnishings and other services to refugees in Canada's capital. More specifically, its mission is to help transition refugees to permanent housing.
Many of the people Brieda has worked with came from a very non-linear and complicated journey to refuge. She noted that a lot of these people who came from war-torn countries or conflict zones had been forced to move around for a long time.
"Our refugee services program model is built in a way that assists refugee claimants, the most vulnerable to enter Canada, in building a meaningful, independent life in Canada," said Brieda. She said that the "family-style atmosphere . . . allows the residents to build healthy connections with a great sense of community."
'Architecture is about sharing space, it's about hospitality. Ultimately, we need to think of it as the arrival of people into a community through the lens of non-belonging.'

— Nishat Awan, researcher and lecturer, University College London
She said what makes their services unique is that they are supported by those who have first-hand experience with immigration.
"The majority of our program staff and executive team were once newcomers and refugees themselves," she said. "It creates an expertise to help clients through the process that many services don't have."
Awan said she wants to help create spaces so immigrants can begin to rebuild what they left behind, which she cites is the great challenge of the architecture of displacement.
"Architecture is about sharing space, it's about hospitality," she said. "Ultimately, we need to think of it as the arrival of people into a community through the lens of non-belonging."
---
More Stories