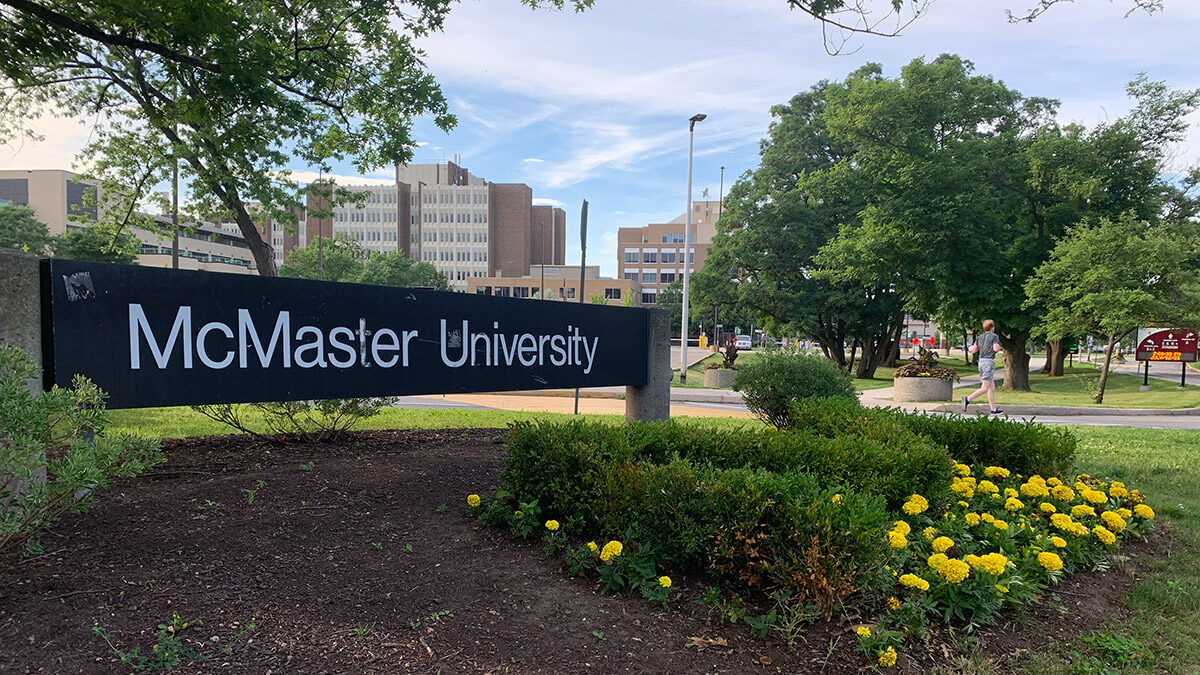 A research team out of McMaster University in Hamilton reports it has found an explanation as to why viral vector vaccines such as AstraZeneca and Johnson & Johnson can cause rare blood clots in certain recipients.
In an article fast-tracked for publication in the science journal Nature last week, the researchers described exactly how the blood clotting reaction or VITT, or vaccine-induced thrombotic thrombocytopenia is triggered in some rare cases.
In Canada, there have been 55 reports of blood clots linked to the AstraZeneca vaccine, with 38 confirmed by a laboratory as being VITT. Out of those 55, six people died, according to the Public Health Agency of Canada.
VITT is very rare, occurring at a rate of one in 50,000 in Canada, says Dr. Ishac Nazy, the principal investigator in the study, as well as the scientific director of the McMaster Platelet Immunology Laboratory. In very rare circumstances, a person will receive a vaccine, and their body will initiate an immune response, essentially producing an antibody — a protein used by our bodies to fight against foreign objects like viruses or bacteria — against another protein that is already inside the human body.
"And that is a problem because when that antibody is produced against our own protein it forms aggregates and these aggregates are called immune complexes," says Nazy, adding that these VITT antibodies are unusual and restricted in the way that they behave.
He explains that when these immune complexes form, they activate platelets, which in turn, release more of what is known as Platelet Factor 4 (PF4) protein in our bodies, making more immune complexes and activating more platelets, leading to clotting. "It's like a forest fire," Nazy says.
"Something about the vaccine and or something about those specific individuals leads to the production of this antibody, that still evades us right now," says Nazy.
The McMaster research was done in part by using a technology called alanine scanning mutagenesis  to study the individual components (amino acids) of the interaction between the VITT antibodies and the PF4 protein, Nazy explains. This allowed the researchers to pinpoint exactly where on our PF4 proteins the antibodies bind to activate platelet and other clotting factors which cause the severe clotting disorder.
About 1.15 million Canadians have received at least one dose of the AstraZeneca vaccine; only 328 Canadians have received a dose of the Johnson & Johnson vaccine. Both vaccines are not being offered in Canada, after distribution of AstraZeneca and Johnson & Johnson were both put on pause in the spring.
Procurement Minister Anita Anand and International Development Minister Karina Gould said earlier this week that Canada would donate the remaining 17.7 million doses of AstraZeneca to other countries. where AstraZeneca is used.
VITT, while rare, is also very serious, says Dr. James Douketis, a professor of medicine at McMaster University. "Often, these cases are in healthy people, so it's very important to elucidate the mechanism and to ensure that healthcare providers around the world are best equipped to identify it quickly, to confirm the diagnosis and to initiate the treatment."
The study's finding doesn't change the treatment of VITT, which involves immune therapy and non-heparin blood thinners, says Douketis.
Current methods of treatment are consistent with the mechanism outlined in the research, says Dr. Michael Hill, a professor of neurology at the University of Calgary. These methods of treatment are in agreement with this new knowledge, he says.
VITT occurs within the whole body, Hill explains, and can cause clots in many different parts of the body, such as the legs, the spleen, the kidneys, with a predilection for the cerebral veins.
Nazy credits the McMaster Platelet Immunology Laboratory for taking the global lead to understand VITT clotting. For example, he says, they set up a national surveillance program to help doctors and confirm diagnoses of VITT and the laboratory is currently in contact with vaccine manufacturers to help them understand this rare side effect.
"We hope to be able to identify what the problem is, solve it so it doesn't happen again," Nazy says.