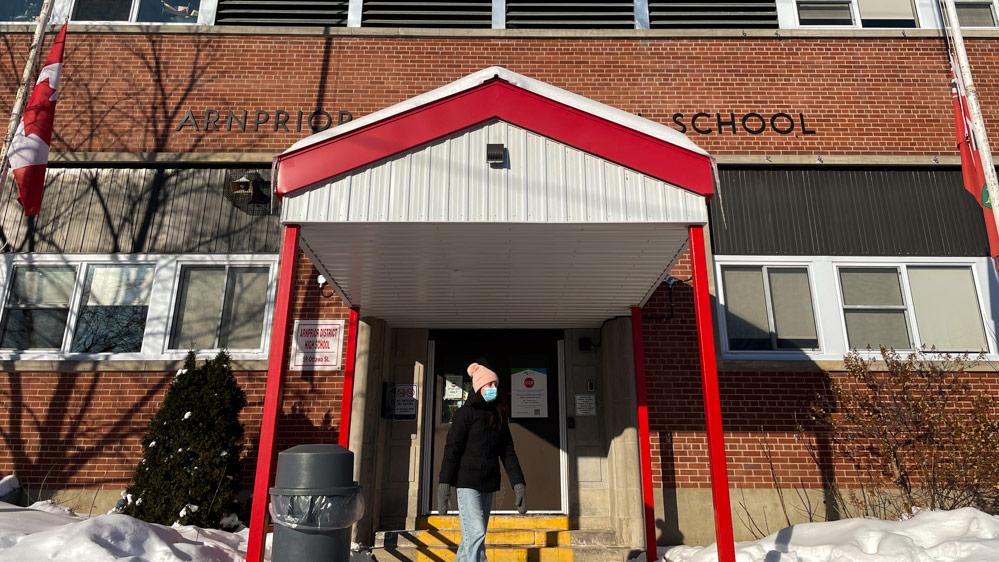 Parents in Renfrew County are questioning the value of new data provided this week by the Ontario education ministry reporting the number of students and staff who are absent from school.
The province is no longer collecting and reporting the number of COVID-19 cases within schools to the public, but say public health authorities and families will be notified if a school's absence rate surpasses 30 per cent.
Renfrew County Catholic District School Board (RCCDSB) and Renfrew County District School Board (RCDSB) are both represented in the data collected and produced on Monday. Of the 45 schools with published information, 21 reported an absence rate of 20 per cent or higher. Seven schools reported a rate of 30 per cent or higher.
The highest absentee rates in Renfrew County were at Whitney Public School (41 per cent), Holy Name Catholic School (37 per cent), and Palmer Rapids Public School (32 per cent), according to Monday's data.
Guardians can use the web page's searchable database to gauge absences, however, it remains unclear how many absences are related to COVID-19.
Parents are growing concerned the absentee rate is not a sufficient replacement for case data.
Karol Healey, who has a Grade 1 child in the RCCDSB, says this new data does not seem useful.
"It doesn't give me any indication on whether there is a COVID-19 case in my child's class," she says. "I don't have the ability to make a decision to keep my child at home because of this."
Some school boards have announced they will continue to share case information. The Ottawa-Carleton District School Board (OCDSB) is planning on creating a website to share COVID cases voluntarily reported by parents. And Ottawa Public Health is also "not waiting for the 30 per cent threshold" before investigating, Medical Officer of Health, Dr. Vera Etches, says.
Healey says she is disappointed Renfrew County schools are not following suit, especially since the majority of schools in this area are smaller than those in Ottawa.
"The schools will notify us about lice in the classroom but not about COVID-19," she adds.
School cases used to be tracked using PCR test results. According to Jonathan Laderoute, communications manager for the RCDSB, the absence of this testing data is a challenge, but they will not share voluntary data, as it would be incomplete.
"This stems from us wanting to ensure that the data we're sharing with our parents and school communities is accurate and fulsome," he says.
At this time, the RCDSB has no plans to implement a self-reporting approach, but stresses the importance of individual screening, and maintaining the habits of masking and distancing.
However, these measures are not calming every parent's feelings of anxiety. Some, like Healey, are still wondering how they will know when it's time to pull their child out of class.
"We just have to hope and pray that parents are being responsible and honest by doing the daily screening and ensuring they don't send their sick child to school," she says.
---
More Stories