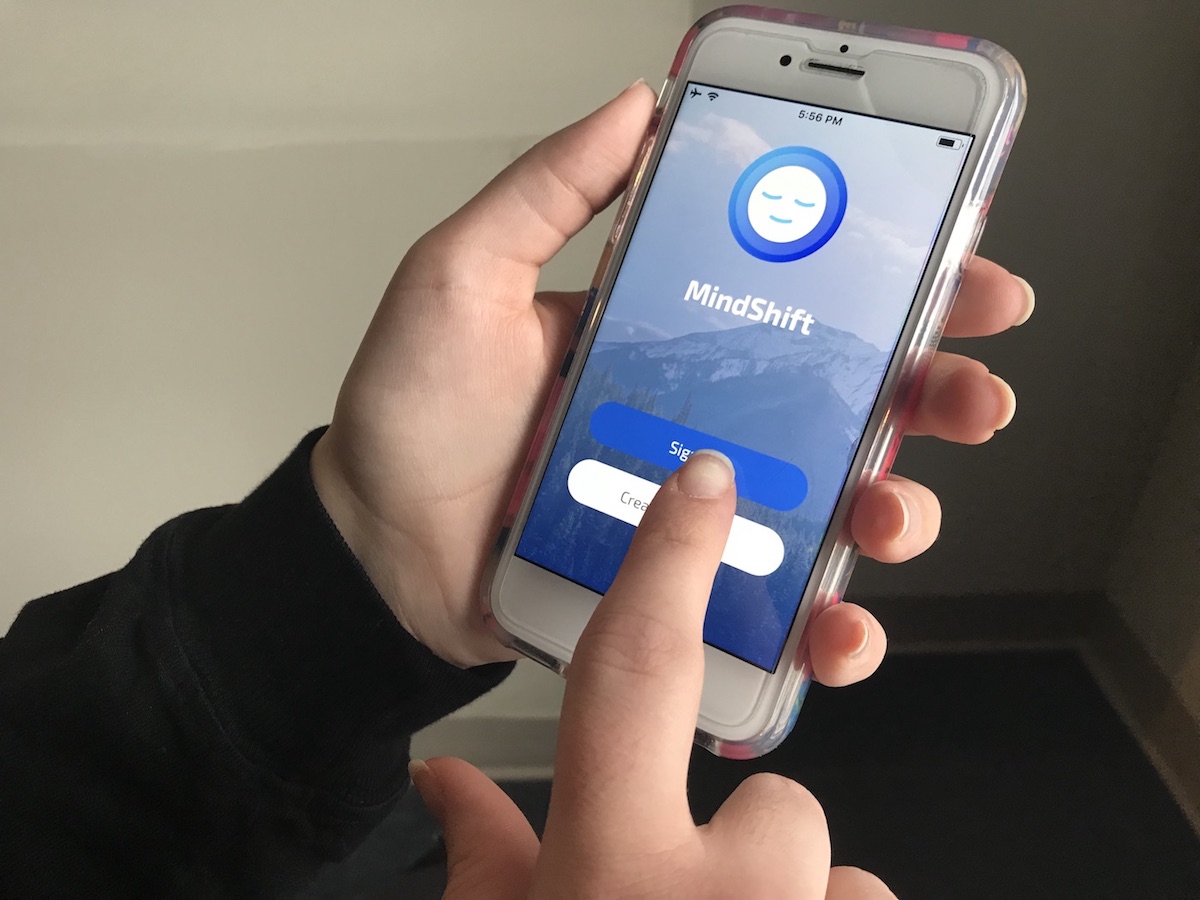 When Ryan Martin began using mental health apps two years ago, he wasn't attending therapy sessions and was searching for a way to reduce feelings of anxiety.
The 24-year-old Guelph resident, who has been diagnosed with anxiety, depression and bipolar disorder, found the apps helpful in reducing some of his symptoms. However, he says they didn't help with all aspects of his mental health.
"They can be really important parts of your toolbox and how you manage, but it's not going to make everything go away, based on my experience," said Martin.
The growth of mental health apps in recent years has been staggering. There are dozens and dozens available for people of all ages.
Ted Charette, assistant director of mental health services at the Youth Services Bureau of Ottawa, agrees these apps can be helpful, but he says it all depends on the situation.
"I think these things could be beneficial on their own, but for someone who has a more intense situation I do recommend getting some supports," Charette said.
According to Statistics Canada, individuals aged 15 to 24 are more likely to experience mental illness than any other age group. Due to the prominence of mental illness issues, especially among students, many individuals are turning to mental health apps for support, says Alistair Henning, communications and marketing manager for Anxiety Canada.
Anxiety Canada offers their own mental health app, MindShift CBT, which uses cognitive behavioural therapy based tools to reorient your thinking. Since revamping the app in February, Henning says it has been downloaded almost 70,000 times.
Henning says MindShift CBT was created to combat stress, but can also be used to help individuals who suffer from mental illness.
"That includes, of course, people who are currently working with a therapist or mental health professional, or who are on a waitlist which, unfortunately, are usually rather long," said Henning.
Martin, who has used the apps both on their own and with therapy, says they are best utilized in conjunction with professional help.
"I could meditate every day, all day, but it's not going to make anything go away sustainably," Martin said. "It was better when I was in therapy because I could talk about how it was going."
Lisa St. Pierre, program manager at the Canadian Mental Health Association, Ottawa branch, says these technologies are beneficial for people who are unable to access resources any other way.
"There's a movement of trying to offer some sort of low-level supports that would be easier for folks to access to better support people in the interim while they are waiting for other kinds of traditional therapies," said St. Pierre.
Alternative services are also important to universities, according to Michelle Baulch, assistant manager of student success at Carleton University. Baulch says resources such as apps are of value to students who either cannot come to campus or who may not seek out counselling services.
"Meditation apps can be a great way to improve mindfulness and build a meditation practice," said Baulch. "They can serve as an adjunct but are not meant to replace counselling sessions for people with serious mental health concerns."
Erin McMurray, a third-year criminal justice and public policy student at the University of Guelph, started using the meditation app Headspace two years ago but did not personally find it helpful.
McMurray says it was difficult to practice mindfulness when she wasn't using Headspace because it does not give any strategies for how to de-stress outside of the app.
"If you didn't continue practicing mindfulness even when you're not using the app, then you just use the app as like a Band-Aid in certain situations and you're not actually exploring your emotions or the reason behind what you're feeling," said McMurray. "It's not getting to the root of it."
Despite the potential disadvantages, Martin says everybody is different and the apps are worth trying to see if they could work for you.
"It's a very positive investment for your mental health, to potentially have a tool which could help your life."