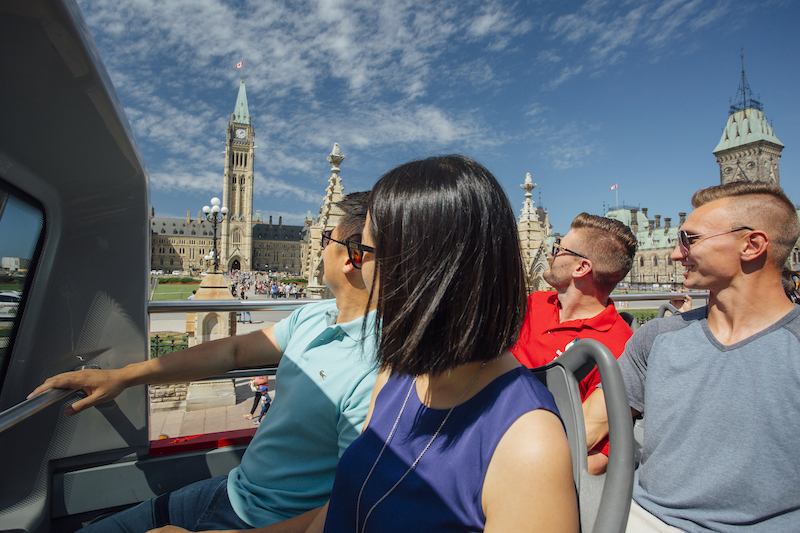 When the CityFolk music festival wound up on Sept. 17, concluding the 26th edition of the event, Ottawa bid a symbolic goodbye to the summer tourism season and turned towards fall.
The summer marked a kind of rebirth of the city's tourism industry, with more than 35 festivals and other events taking place with minimal COVID-19 restrictions, a first since 2020.
The capital is beginning a return to normalcy with an increase in tourism traffic and the return to many in-person events. According Ottawa Tourism spokesperson Jantine Van Kregten, there was a 120-per-cent increase in hotel occupancy between June 2021 and June 2022, followed by a 235-per-cent year-over-year increase for July.
While tourism numbers still aren't matching pre-pandemic levels, officials said the trend lines were promising this summer.
To encourage increased tourism after the past two-and-a-half years' of financial losses, Ottawa Tourism offered a "Stay a Third Night On Us" campaign to persuade visitors to stay longer, see more sights and spend more in the capital. The campaign encouraged tourists to book a minimum of three nights at a participating hotel, with the local agency picking up the tab for the final overnight.
'This was the first summer since 2019 that I felt like the city was back.'

— Football fan and festival-goer Carlo Santurbano, Ottawa content creator
CityFolk has always attracted tourists to Ottawa with big-name performers, including such headliners this year as John Fogerty, T-Pain and Zach Bryan.
Local artists such as Neha Sin also had the opportunity to share the stage at CityFolk this year.
Although this year wasn't the first time Sin had performed locally, she noted that, "it's definitely not been the same since before the pandemic. I think I was on a really good roll pre-pandemic and my first live show last year was really weird and was sprinkled in when we had those COVID waves. This time around, I feel safer at venues and appreciate performing."
She added: "I personally have felt more comfortable this year in terms of live shows, just because I know that they're trying to reintegrate things into the public and I take all the precautions that I possibly can."
On the other hand, some artists who struggle with certain health conditions say otherwise.
Danielle Allard, an immuno-compromised singer and songwriter, has favoured virtual shows over in-person since the start of the pandemic.
"When I played my first virtual concert, I missed the energy in the room, the applause and the interaction you get post-performance like everyone else," said Allard. "A strange feeling playing my first concert outside after a year and a half was missing the energy of the chat during the show. I really, truly missed the engagement … during songs more than I ever missed the sound of applause."
Allard has been streaming music on Twitch three days a week from her home to make up for the live shows she wasn't able to hold in person.
"Having all of my in-person events cancelled gave me the push I had needed to figure out a lot of things I'd been wanting to, and fast," said Allard. "Streaming music online rather than the grind of working a full-time job and gigging every evening and weekend changed my life. I met friends who live around the globe, opening up an entirely new audience and a new support system for my music that I hadn't ever experienced before."
Allard is hoping to be able to hit the stage next summer depending on the state of the pandemic.
In a June press release, CityFolk executive director Mark Monahan expressed excitement ahead of this year's festival after two years of pandemic frustration.
"We're grateful for the ongoing support we've seen over the years," he said, "and we hope that this year's high-end slate of performers will be viewed as a reward for the patience music fans in Ottawa have shown in recent years."
This year, the festival announced that they were welcoming their fans without any COVID-19 regulations — a major milestone for CityFolk regulars who have missed live shows.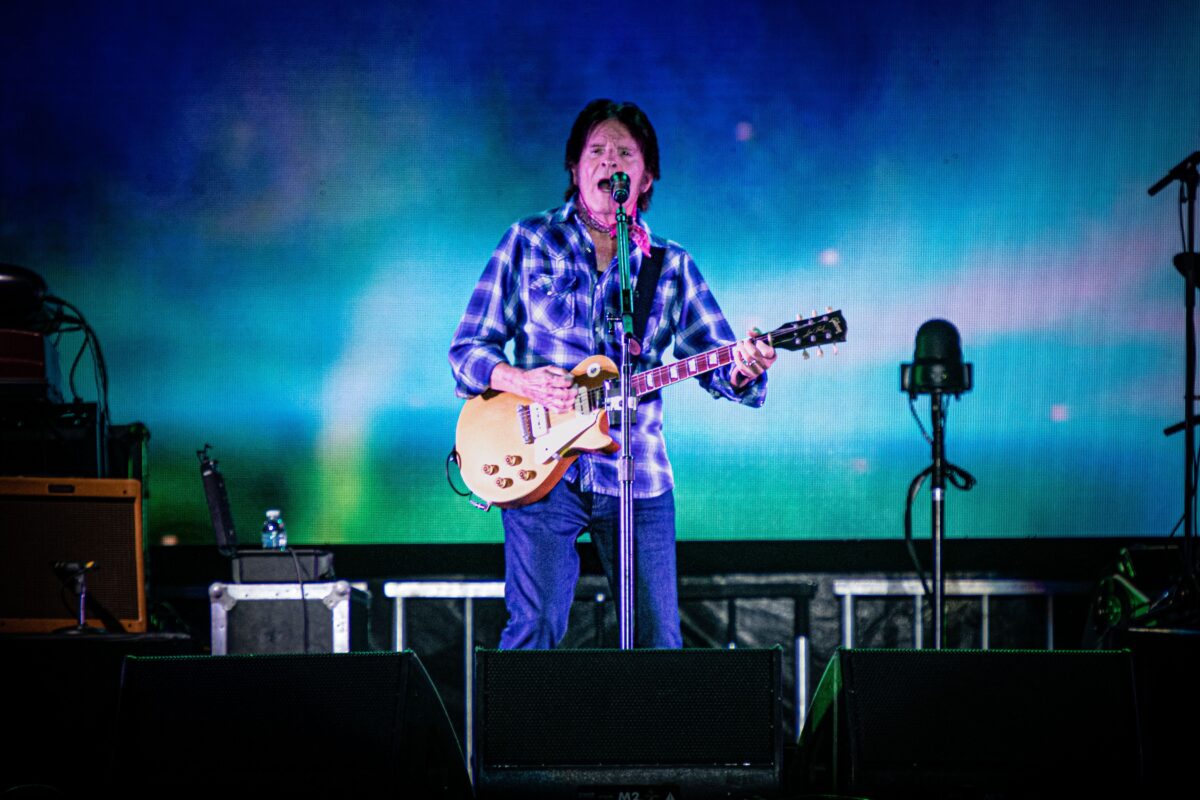 Festival-goer Ryan Brunner attended CityFolk's closing night on Sept. 17. "The energy at this year's show was incredible. It was the first show I've attended that didn't require any COVID regulations. Finally feels like life is getting back to how it was pre-pandemic."
Ottawa's music scene continues to be "an important piece of the tourism puzzle," said Van Kregten, director of communications for Ottawa Tourism.
Van Kregten said the music scene has "rebounded admirably" from 2021 with Bluesfest and CityFolk highlighting this summer's festivals with great turnouts of "huge, appreciative crowds."
The Ottawa Music Industry Coalition was identified by Van Kregten as being crucial to this summer's success. The coalition, she said, helped sustain artists during the pandemic and plan the transition to events without COVID restrictions.
Carlo Santurbano, an Ottawa content creator, said "this was the first summer since 2019 that I felt like the city was back."
He said there's a uniqueness to the city that draws in tourism. "In Ottawa, you get the city life but you also get access to the outdoors like nowhere else."
This summer, Santurbano said he took full advantage of all the festivals being back in full force. His most memorable experience, he said, was at Escapade at Lansdowne Park in late June.
"SiriusXM sent me to Escapade Music Festival, which was one of the best weekends of my summer (and maybe life)," the local social media influencer said.
Santurbano said another popular summer attraction in the capital are the Ottawa Redblacks, despite the team's dismal 3-11 record this season. He found himself attending games often this year. "They're so much fun and a must for anyone visiting the city."
With the Redblacks playing several times over the summer and many nearby restaurants in the Glebe, businesses at Lansdowne experienced a flood of customers before and after games.
Chiara Bozzi, a server at Milestones at Lansdowne Park, said the restaurant would get pretty busy on Redblacks game days. She said the Milestones gets "a lot of overflow from the other restaurants like Joey's and Local."
Many restaurants in the area experienced this same traffic following CityFolk, said Bozzi. After the John Fogerty performance "was crazy. I sold the most I've ever sold."
The Redblacks home schedule ends on Oct. 29. Until then, local fans and football-loving can be expected to attend the remaining games and often pair the experience with drinks and something to eat at the various Lansdowne restaurants.
Another event the tourism community is looking forward to is the reconstruction and renaming of the Prince of Wales Bridge, linking Ottawa to Gatineau just west of downtown. The former rail bridge is being turned into an active transportation link across the Ottawa River for cycling, pedestrians and other forms of active transportation between Ontario and Quebec, including Gatineau Park.
The bridge will be renamed the Chief William Commanda Bridge after a revered local Algonquin leader "who dedicated his life to building bridges between nations," Van Kregten stated.
A new attraction is hitting the city, as well, she noted. Winter hop-on-and-off trolley tours begin in November. These heated trolleys will be operated by Cobblestone Tours.
---
More Stories