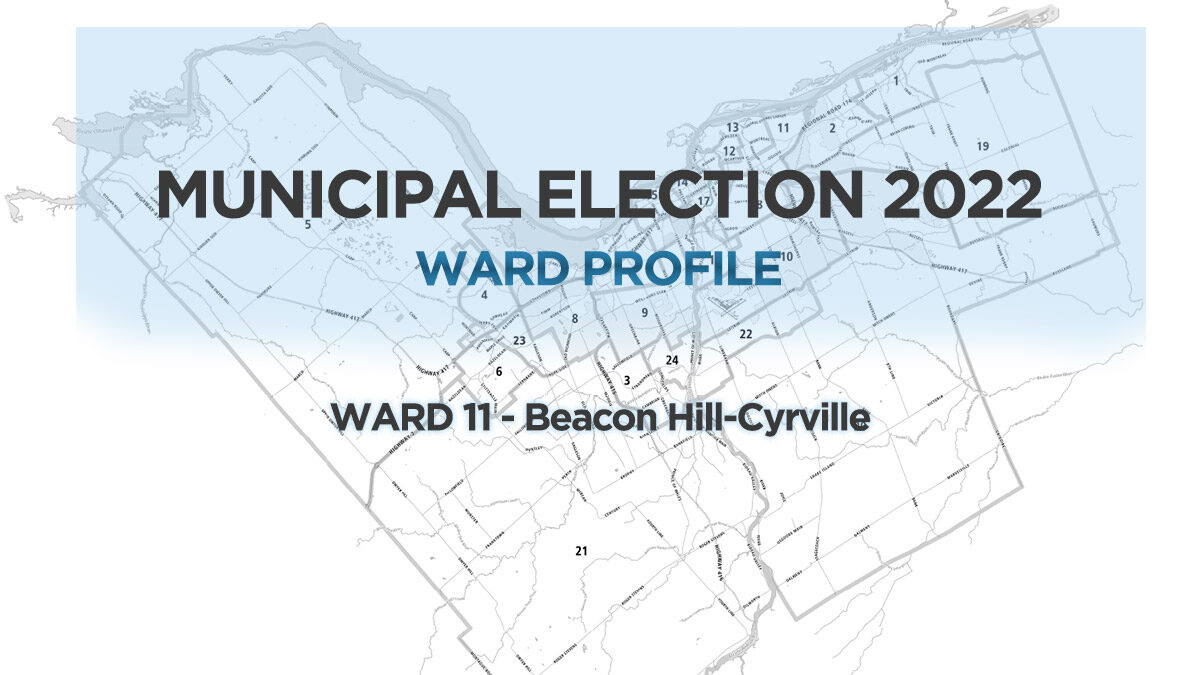 Where is it?
The Beacon Hill-Cyrville Ward runs south from the Ottawa River, between Blair Road and Green's Creek, and between a stretch of St. Laurent Boulevard and Blair Road. It includes a section of Highway 417 and the Blair OC Transpo station. Ward 11 encompasses the neighbourhoods of Carson Grove, Cummings, Cyrville, Pineview, Rothwell Heights, Rothwell Village, Beacon Heights, Beaconwood and Beacon Hill South-Cardinal Heights.
Who's Running?
Tim Tierney is running for re-election, seeking a fourth term. He was first elected as a councillor in 2010.
There are two other candidates vying for the seat.
Miranda Gray is a long-term community advocate who was the president of the Convent Glen – Orleans Woods Community Association for five years. In a statement given to CTV News, Gray said she is running to ensure "quality public consultations where anyone is able to share their ideas on how to improve Ottawa."
Nicolas Castro is a University of Ottawa student who has interned with the federal government and is looking to prioritize housing and sustainability in this election.
Tierney was close to being acclaimed in his seat in 2018, the last municipal election, before a last-minute candidate, Michael Schurter, joined the race. He was defeated by a wide margin by Tierney.
Police opened an investigation and later laid a corruption charge against Tierney in connection to a phone call he had made to Schurter, who claimed he was urged by Tierney to withdraw from the race in exchange for a charitable donation. The issue was resolved in 2019 when the charge against Tierney was dropped, the councillor admitted he made a mistake in calling Schurter and forfeited two months salary.
Demographics at a glance:
There are 14,370 households in the Beacon Hill-Cyrville Ward and a population of 33,960. In the 2018 municipal election, voter turnout was 38 per cent. In the Rothwell Heights-Beacon Hill North area of Ward 11, 83 per cent of residents are homeowners; in the rest of the ward, 53-69 per cent of residents are homeowners.
One Key Issue:
Data from Ottawa Neighbourhood Study shows that 27 per cent of residents in Beacon Hill South-Cardinal Heights spend more than 30 per cent of their income on housing. There are only two affordable housing units in that part of the ward.
Local Landmarks:
Ottawa's wastewater management complex is located in Ward 11, close to the Richcraft Sensplex. Built in 2014, Tierney claims the Sensplex as one of his proudest achievements. The ward also includes Upper Duck Island and Lower Duck Island, popular spots in the Ottawa River.
---
More Stories