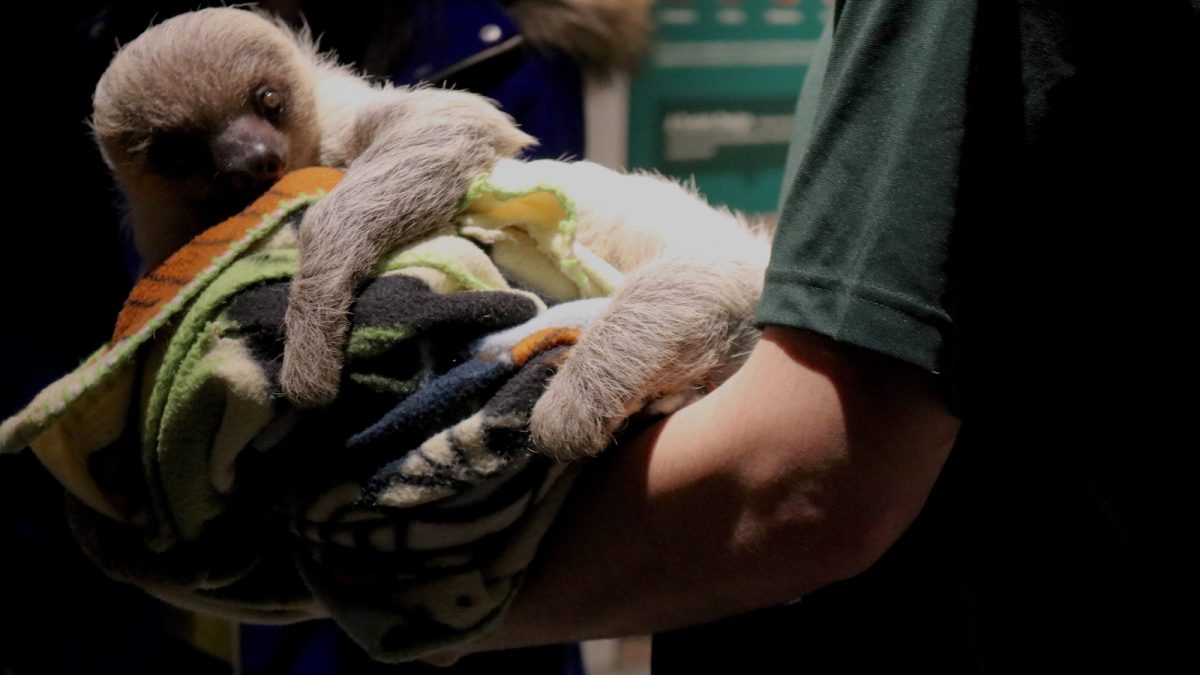 A live-animal exhibition at the Canadian Museum of Nature is showing that being sluggish can be the best strategy for some species.
Survival of Slowest, which is being produced by Little Ray's Nature Centre, features 19 habitats with live animals that live deliberately, eat less, save energy and hide more easily.
Visitors can expect to see sloths, a hedgehog, a red-footed tortoise, a rattlesnake and more.
Paul Goulet, founder of Little Ray's Nature Centre, said the only two reasons animals need to be fast are to escape predators or to catch food.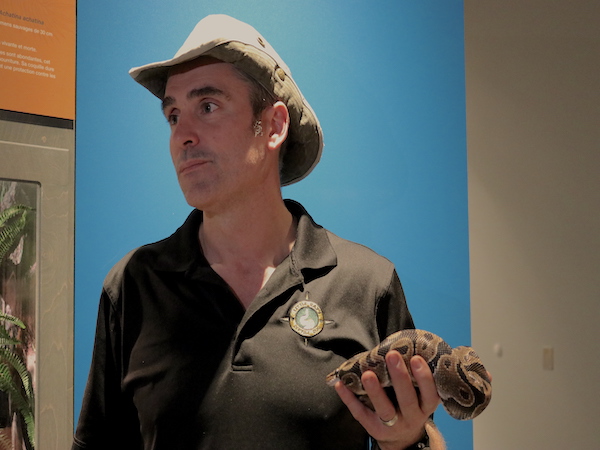 "In the case of a sloth … they rely heavily on camouflage," he said.
Goulet said sloths actually allow algae to grow in their fur. That helps them them hide in trees, pointing to a two-year-old camera shy sloth named Roger as an example. Little Ray's Nature Centre got Roger from a facility in Florida when he was six months old. Goulet, inspired by Roger, decided to build an exhibition dedicated to slow animals.
"I've never seen that at any museum I've gone to," he said.
Meg Beckel, president and CEO of the museum, said this educational exhibition supplements their permanent live-animal exhibition and programming.
"Our expertise in exhibition development and [Little Ray's] expertise with care and presentation of live animals has combined for this amazing show," she said.
Bob Anderson, who is the director of the Beaty Centre for Species Discovery at the museum, shared a personal story of how this exhibition came to life at a media preview on Thursday.
Anderson has known Goulet for about 20 years, and has long hoped for the museum to collaborate with Little's Ray.
In 2002, Anderson was going on a research trip to Costa Rica when Goulet asked to tag along. On the first night of the trip, Goulet and a young Costa Rican man went out around the cabin while everyone was asleep.
He woke up in the morning to find all the specimen bags had been filled by Goulet with snakes and other reptiles. Goulet said he needed to take pictures of all the animals before he could give Anderson and his research team back their bags.
"That's the kind of passion that Little Ray's brings to this exhibit and to nature interpretation as a whole," Anderson said.
All the animals in the exhibition are unwanted pets or rescued animals, except for Roger, one other sloth and some straw-coloured fruit bats.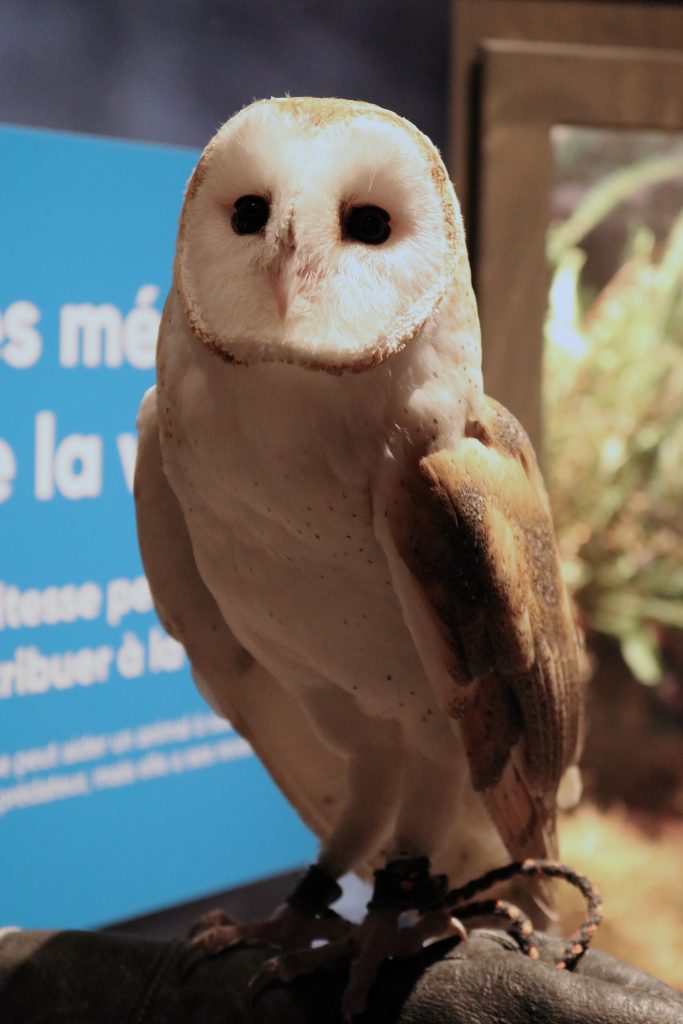 Goulet said he hopes people learn how they can help locally endangered animals such as the American Barn Owl and several species of tortoise.
"When they leave the museum, we don't want them to try to save a sloth in Costa Rica, that's actually pretty hard to do," he said. "Moving a turtle off the road in the spring time here, that's really easy."
Fun facts:
Sloths have the lowest relative muscle mass of any mammal. Only 25 per cent of a sloth's body mass in muscle compared to 40 per cent in humans and 50 per cent in lions.
Some tarantulas have been reported to have gone two years without eating.
The American Barn Owl is an amazing hunter. By focusing on nutritious preys that provide them with high energy such as rodents, it needs less food than birds that eat grains.
A ball snake rolls in on itself when it senses danger. [Photo © Haneen Al-Hassoun]

This gecko doesn't have eyelids and licks his eyes to clean them. [Photo © Haneen Al-Hassoun]

A black scorpion's sting is painful but is not lethal. [Photo © Haneen Al-Hassoun]

Straw-coloured fruit bats are adapted for long flights. [Photo © Haneen Al-Hassoun]

Tarantulas usually eat small bugs such as crickets, grasshoppers and beetles. [Photo © Haneen Al-Hassoun]

Rattlesnake venom helps the reptile conserve energy. It does the work of killing prey which the snake eats at its leisure. [Photo © Haneen Al-Hassoun]
---
More Stories