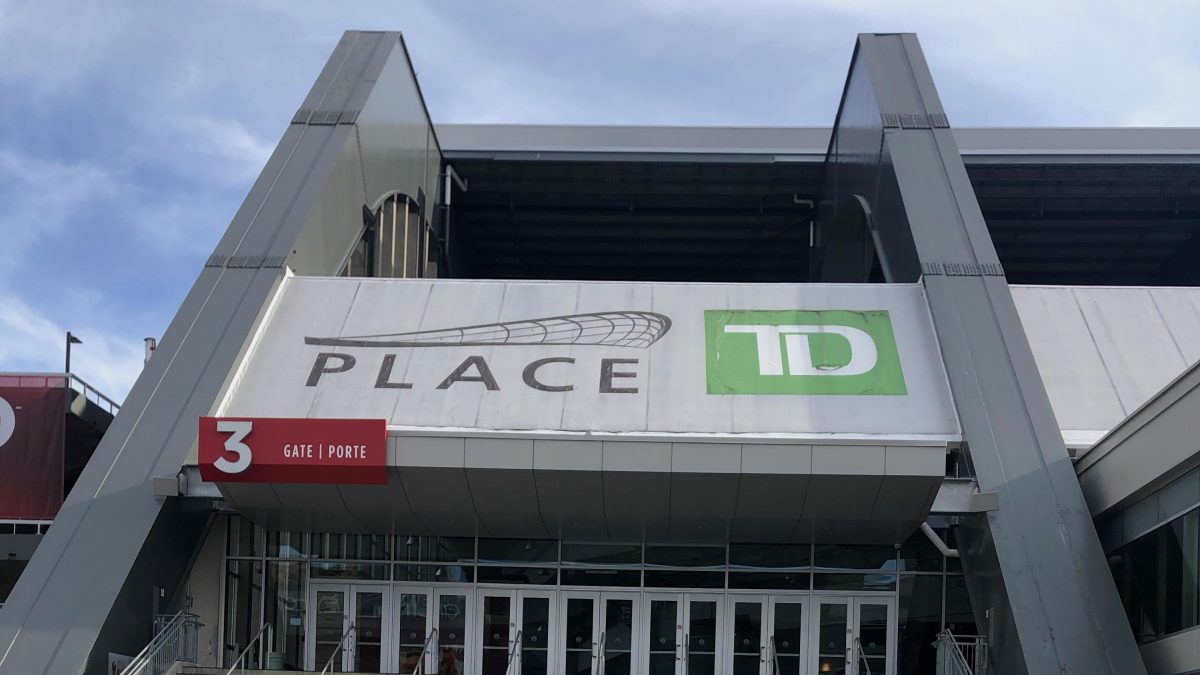 Five years after being renovated, TD Place has proven to be a venue that has revived sagging rivalry games between the two biggest universities in the city.
The boon to university sports, including rapidly increasing attendance rates and multiple sold-out events, has captured the attention of other schools across the country that are seeking solutions to floundering attendance.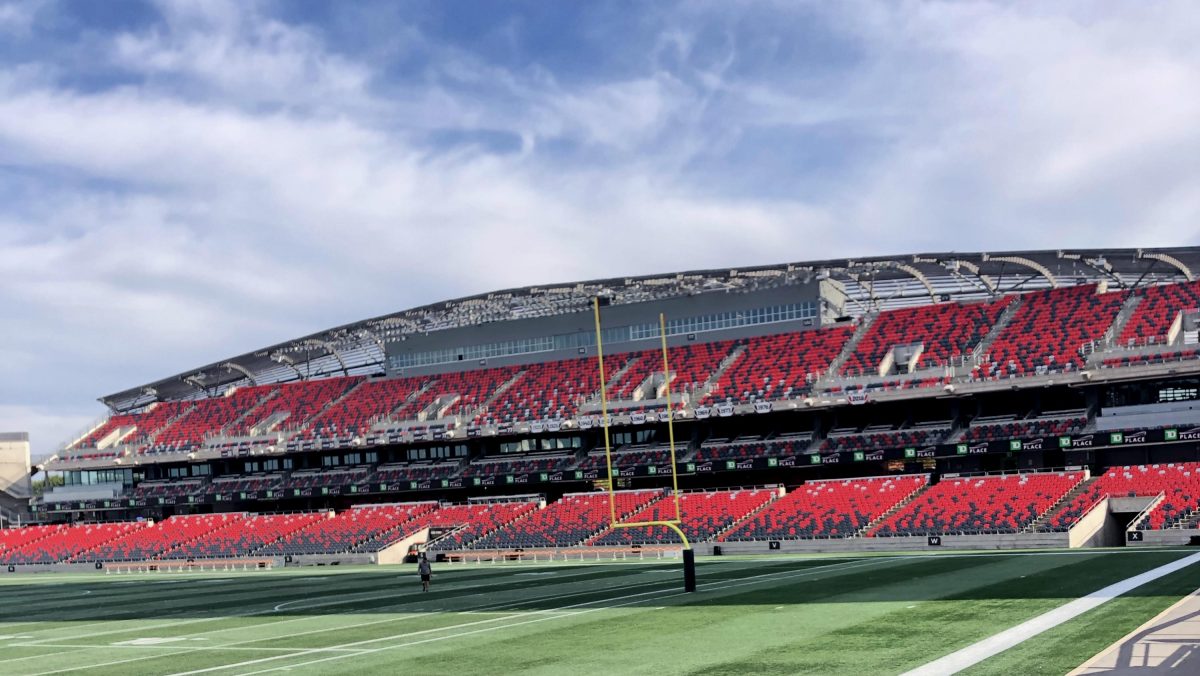 The renovated stadium, which holds a capacity of 24,000, was opened by the Ottawa Sports and Entertainment Group (OSEG) in 2014 and is used for both football and hockey games between Carleton University and University of Ottawa. These games are known as the fall semester Panda Game and the winter Colonel By Classic.
In the years leading up to the move, the Carleton Ravens and the Ottawa Gee-Gees were struggling to bring attendance even close to the 5,000 mark for the annual Panda Game. After choosing to move to TD Place, numbers have grown almost five times as high.
Moving these rivalries away from university fields to a larger venue was a necessary next step, especially for football, according to Mitchell Dick, assistant manager of communication and digital marketing for Carleton Athletics.
"Panda has grown into this big thing where there's no way we could house it here," said Dick. "We can't fit 10,000 people so it gives us the opportunity to make big events."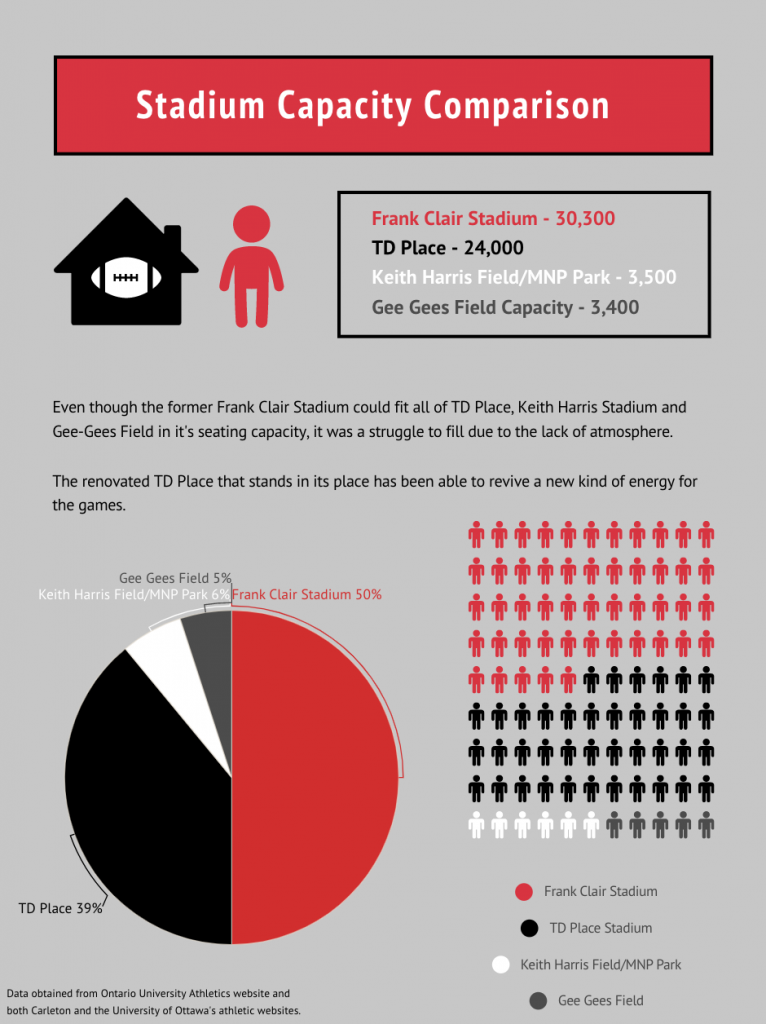 The rapid increase in attendance numbers has allowed both schools to put on arguably the most successful university sports events in Canada, says Sheryl Hunt, assistant director for marketing and brand strategy for Carleton Athletics.
"Panda is the largest event in U Sports bar none, there is no bigger event," said Hunt. "Our Colonel By Classic is the second biggest hockey event in U Sports."
As a result of the success, universities in Montreal, Toronto and the Kitchener-Waterloo region are taking steps to follow Ottawa's example in bringing their own rivalry games to larger venues.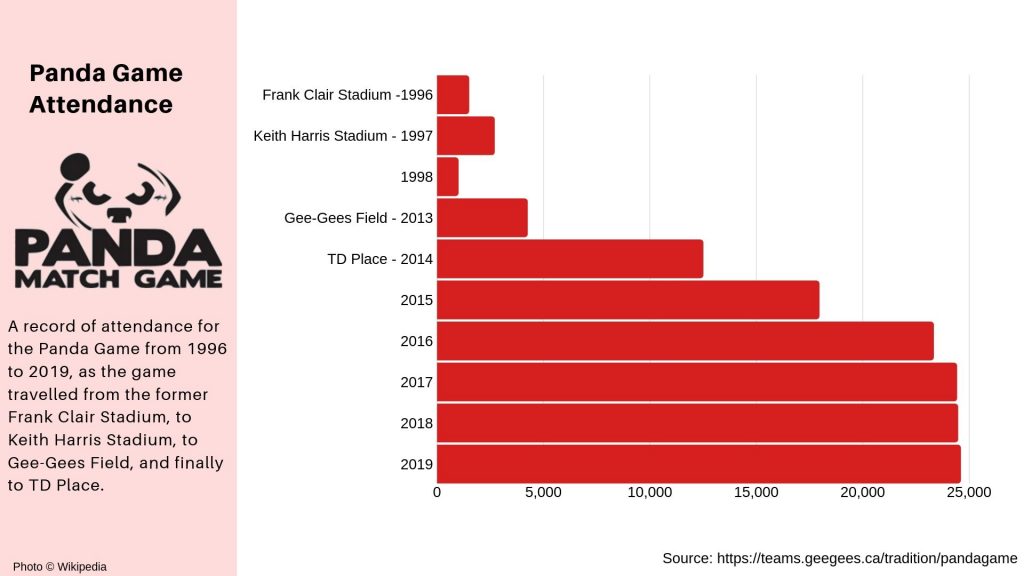 Randa Burgess, vice president of communications and special projects for OSEG, emphasized that the capacity is what helps liven up the atmosphere for games.
"The venue is perfect because it's right between the two campuses and it holds almost 25,000 people, which is amazing to be part of," said Burgess.
"People want to belong, to be part of something larger than themselves. It's the Carleton tribe versus the U-Ottawa tribe."
---
More Stories