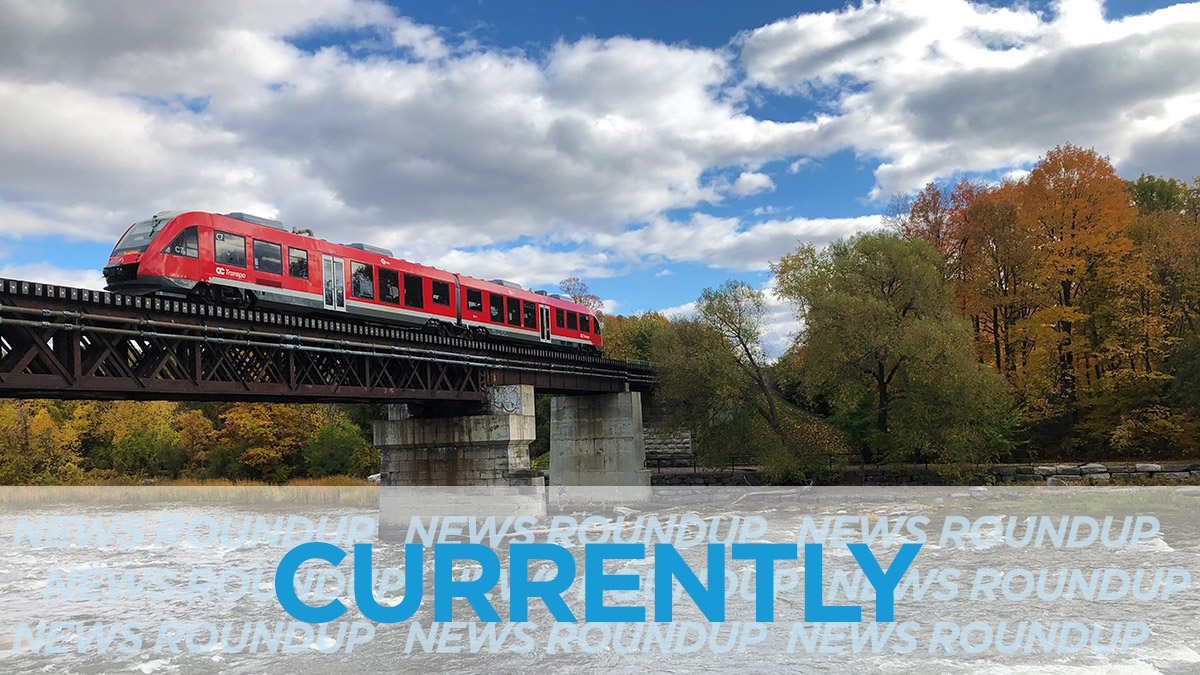 Hope you are having a good morning, Ottawa. Today will bring a mix of sun and clouds, with potential rain later. Environment Canada predicts a high of 11°C and a low of 6°C.
Here are the top stories in the nation's capital.
Safe sidewalks a priority for city this winter
The City of Ottawa promises it will be prepared to battle slippery sidewalks with new ice-crushing equipment and a 24/7 sidewalk-clearing schedule, which will include the prevention of ice buildup, use of "heat maps" to pinpoint problem areas, and more power for supervisors to deploy resources. The goal is to make it easier for pedestrians to be safe on the sidewalks. CBC has the story.
Poll says many Canadians voted strategically
According to a Leger poll, more than one-third of Canadians voted strategically in the federal election to combat the threat of another party winning, and their choice played a factor in the election results. Justin Trudeau promoted the idea that Canadians, especially progressive Canadians, had to vote Liberal to prevent the threat of a Conservative government. The NDP's Jagmeet Singh, on the other hand, tried his best to persuade people to vote on values they believed in, rather than voting out of fear of the opposition. The poll says 46 per cent of Liberal voters considered voting NDP. CBC has the breakdown of post-election statistics.
LRT woes turn up heat on council
As troubles with LRT continue, Coun. Allan Hubley, chair of the transit commission, is under some heat after suggesting that an "emergency" meeting of the commission that had been requested by some councillors would further ruin the image and public confidence of light rail. The city is desperately trying to resolve its transit issues, even bringing in transit experts in Toronto. It is looking at several ideas, such as adding more buses to the roads. CTV has more.
In cease & desist memo to @sarahmeaghang, a public member of the transit commission, and other elected members, @AllanHubley_23 says comments made of late in the media and on social media are helping to destroy any remaining faith or confidence ridership has in the system.

— Patrick Uguccioni (@Your_Comm_Voice) October 29, 2019
Mystery business has Glebe residents worried
Residents of the Glebe neighbourhood are worried about a mysterious business on Pretoria Avenue. There is very little information about the business, other than that you must book appointments online through "LeoList," an online classified site that features personal escort services. For more, check out the Ottawa Sun article.
Ottawa man to make appearance on Jeopardy Halloween night
Canadian journalist and Ottawa resident Andrew Thomson will appear on the popular game show Jeopardy, CTV reports. The episode will air Halloween night.
So, this happened. My @Jeopardy episode airs Thursday, October 31. Consult local listings and leave the candy bowl outside for half an hour. pic.twitter.com/CekHHXKrMJ

— Andrew Thomson (@thomsonian) October 25, 2019
And now you are up to date. Two more days until the weekend!
---
More Stories