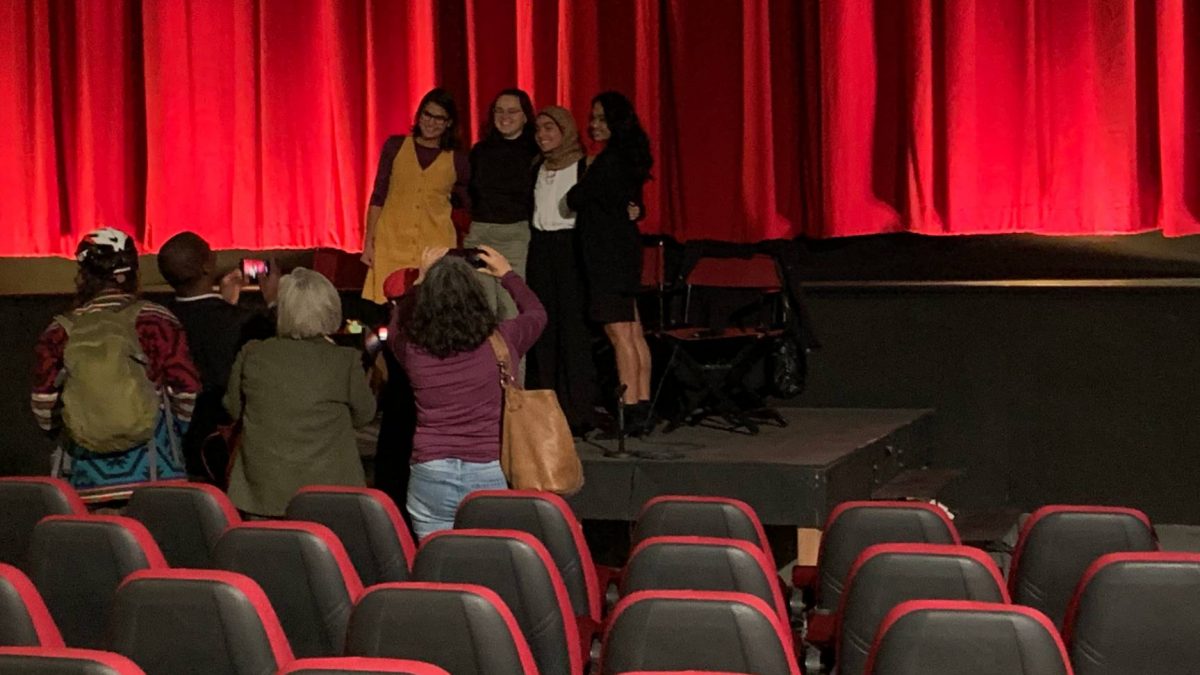 While youth around the globe are known to be feeling anxiety about the planet's future, the 30th One World Film Festival recently premiered Youth Unstoppable: The Rise of the Global Youth Climate Movement to highlight young people's leadership in the fight for climate justice.
The film was directed by a 27-year-old Canadian, Slater Jewell-Kemker, who began the project when she was 15. It documents the Los Angeles-born, Canadian-raised woman's travels around the world to record the effects of climate change and youth activism on the matter.
The film's Ottawa premiere took place Oct. 10 at the Bytowne Cinema.
"As a 15 year old, I didn't feel comfortable putting my body on the line, chaining myself to a reactor or something along those lines, but I knew I could film the people who were, I could capture and share their stories and raise awareness- make a difference by touching people's hearts," said Jewell-Kemker in a Q and A session with the 2019 One Earth Film Festival.
Jewell-Kemker has lived much of her life in Janetville, Ont., just west of Peterborough.
"This film was a real take of what it's like to be a youth fighting for your life," said Mia Beijer, the 16-year-old founder of Future Rising Ottawa, who demonstrates for climate justice every Friday on Parliament Hill.
The screening at the Bytowne was followed by a panel moderated by CBC's Adrian Harewood, which featured four young women from Ottawa — including Beijer — who are fighting for climate justice.
"It was very touching. I was brought to tears three times," said Sama'a Salama, a panelist and activist with Fridays for Future Ottawa, a group that organizes student climate strikes.
The other panelists included Karolina Krym from the groups Climate Justice Ottawa, Our Time and the Ottawa Coalition for a Green Deal, and Mailyne Briggs from Youth Action Now. Each discussed their thoughts on the film, climate justice and what they're doing to make a difference.
The One World Film Festival showed the movie in partnership with Green Screen, a campaign by Ecology Ottawa and the Group of 78. Green Screen's mission is to inspire others to take action against climate change through film.
"Green Screen became interested in screening Youth Unstoppable because of the attention the youth climate change movement has received this year as a result of the worldwide youth climate strikes," said Green Screen's Brian Mitchell. "We also thought it would be a timely film to share during the federal election."
"Vote with the environment in mind. Research every party's platform," Krym told attendees at the screening ahead of the Oct. 21 election.
A recent Abacus Data survey found climate change ranked third in issues that were expected to influence how voters decided to fill out their ballot. It ranked behind cost of living and health care respectively, but was ahead of taxes and housing affordability.
According to Abacus, more millennials classified as eligible voters than baby boomers in the 2019 Canadian federal election. The survey firm classified millennials as those born between 1980 and 2000.
The film reflected the frustration felt by the youth climate activists over the last 10 years, who have been present at events such as the annual United Nations Conference of the Parties.
Jewell-Kemker documents her experiences at the yearly UN gathering, where delegates from countries that have signed an international treaty to address climate change meet to discuss the issue.
Youth have become prominent contributors to the meeting, working to persuade leaders to do more to save the planet.
Youth activism began rising at COP 15 in Copenhagen in 2009. This was the first COP event Jewell-Kemker attended and documented in her film.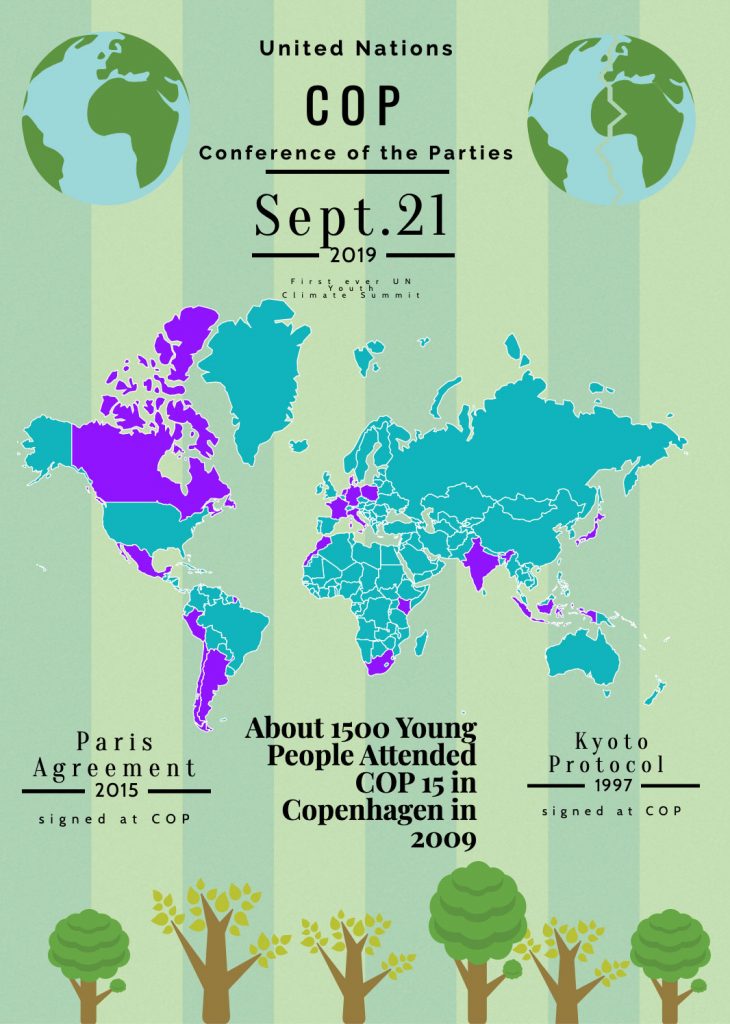 "Youth have been doing this for so much longer than a year. It's not a new idea — just people are starting to pay attention to us," said Beijer.
Youth climate activists such as Sweden's Greta Thunberg have recently become prominent voices in the climate discussion and faces of the movement.
Despite this, there has been a backlash against their efforts.
On Sept. 2, People's Party of Canada leader Maxime Bernier took to Twitter to criticize Thunberg.
"@GretaThunberg is clearly mentally unstable. Not only autistic, but obsessive-compulsive, eating disorder, depression and lethargy, and she lives in a constant state of fear," Bernier posted.
The tweet was retweeted by 237 users and liked by 883.
When asked how she deals with the doubters, Salama said: "First of all, I'd take a deep breath, and then I'd tell them, 'Where are you and your family supposed to live when you've destroyed the Earth?'"
---
More Stories