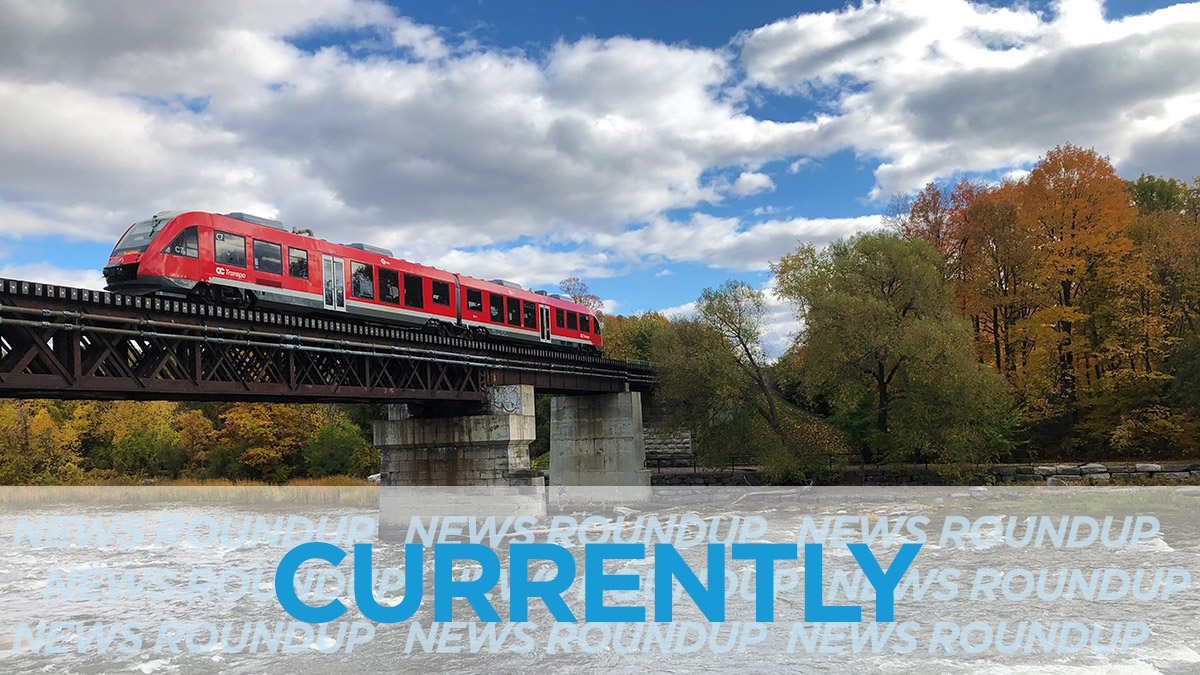 Happy Halloween. Today we can expect heavy rain, a high of 12° and a low of 2°. Environment Canada has issued a special weather statement, calling for Ottawa to receive 30 to 50 mm of rain by tomorrow morning. But for now, here are some stories to start your day.
Call to delay Halloween
The City of Ottawa's Special Events twitter account suggests that the city should delay Halloween because of the severe weather. Mayor Jim Watson says he doesn't support the idea. CTV News has more.
Mayor pledges cash to improve transit
Ottawa Mayor Jim Watson says there will be additional money added to the city budget next week to improve transit. He was responding to a growing chorus of complaints about OC Transpo's LRT and bus service. The city's transit commission will be sitting Nov. 6 and it is expected to be a fractious session. "We'll be announcing extra funds in the budget next week for enhanced bus service to solve a lot of the problems," says Watson. CTV News has more.
Mother of missing son wants to help others
Heidi Hardy, the mother of Alexandre Baron, the missing boy who was found dead on Monday, wants to help other families looking for missing loved ones. Although Hardy is unsure of the approach she will use, she says that she "will be using the light Alex gave the world to help the authorities so anyone searching for a missing person can find them, no matter what the age or the reason." You can support the family through their Go Fund Me page. The Ottawa Citizen has more.
Search for missing couple continues
A couple from the Ottawa Valley have been missing since last Wednesday. Walker Kuiken and Kathleen Belaire were last seen in the Pembroke area on Oct. 23. Anyone with information is asked to call the OPP at 1-888-310-1122. The Ottawa Sun has more on the story.
Study shows pollution levels too high near highways
A new study from the University of Toronto has found that air pollution levels are too high for the public near major roadways in Canadian cities. The study, led by Greg Evans, director of the Southern Ontario Centre for Atmospheric Aerosol Research at the University of Toronto, blames the number of SUVs, and pickup trucks for rising non-tailpipe emissions, CBC says.
Fury cuts ties with coach
Fury FC GM Julian de Guzman announced that the team is parting ways with coach Nicola Popovic. De Guzman said on Wednesday that it has "decided to go in a different direction." Popovic joined the Fury in 2018 and, in two seasons, had a record of 27 wins and 25 losses. The Ottawa Citizen has more.