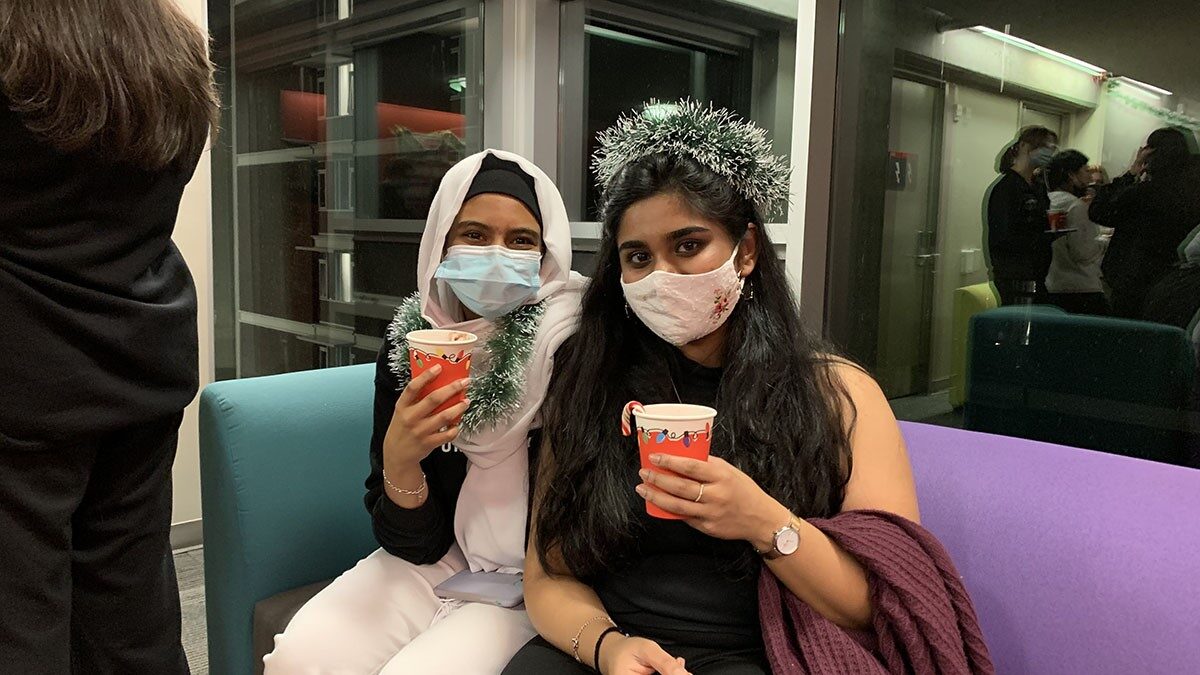 For many international students, this December will be the first time they experience Canadian holiday traditions. Many have never seen snow before coming to Canada.   
Vaishnavi Dinesh and Lujain Sharafeldin are students at Carleton University experiencing their first Canadian holiday season.
Dinesh is a second-year Bachelor of Computer Science student. Because of COVID-19 lockdown restrictions, this semester is Dinesh's first Canada. Dinesh is from India, but spent many years living in the United Arab Emirates.
Sharafeldin is a first-year student in the Bachelor of Computer Science program. She is from Sudan, but she too spent her most recent years living in the United Arab Emirates.
25th Hour reporter, Ameera Ali, introduces us to Dinesh and Sharafeldin. She also helps introduce them to new holiday experiences they've been looking forward to trying.