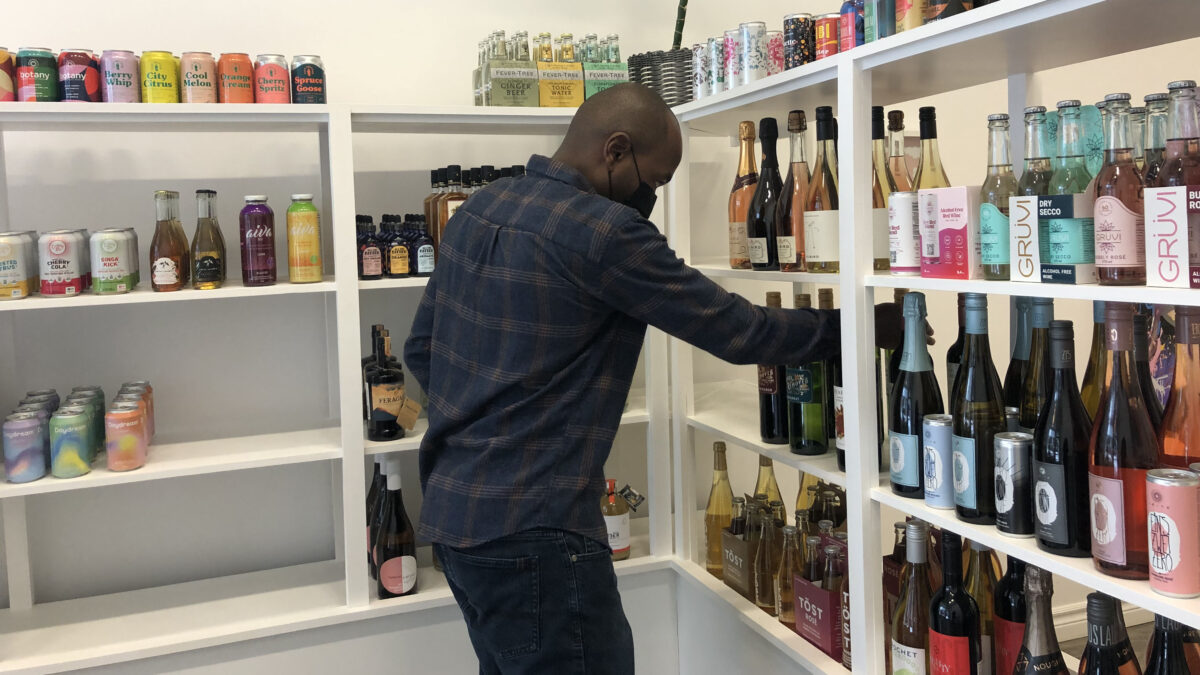 The recent release of strict new alcohol guidelines for Canadians in the midst of Dry January has sparked a national conversation about drinking alcohol and the alternatives available to those planning to cut their consumption.
We've all heard the buzz around Dry January, the growing movement to spend the first month of the new year without drinking a drop of alcohol.
Since starting in the U.K. in 2013, the idea has spread around the world and the number of participants has increased each year. In 2022, Dry January saw participation grow in the U.S. by 14 per cent since 2019, according to a study in that country.
"Every year there is a higher proportion of adults who try Dry January," said Benson Mutalemwa, founder and CEO of Knyota Drinks, a store dedicated to non-alcoholic beverages in downtown Ottawa.
Additionally, Mutalemwa said that of the adults who participate, the proportion of those who decide to incorporate non-alcoholic drinks into their booze-free commitment also continues to grow each year.
"The key there is that the options are getting better," he said, explaining that the quality and range of non-alcoholic drinks have improved significantly over the past few years.
'Every year there is a higher proportion of adults who try Dry January . . . The key there is that the options are getting better. You're just choosing to drink something else that's interesting.

— Benson Mutalemwa, founder and CEO of Knyota Drinks, Ottawa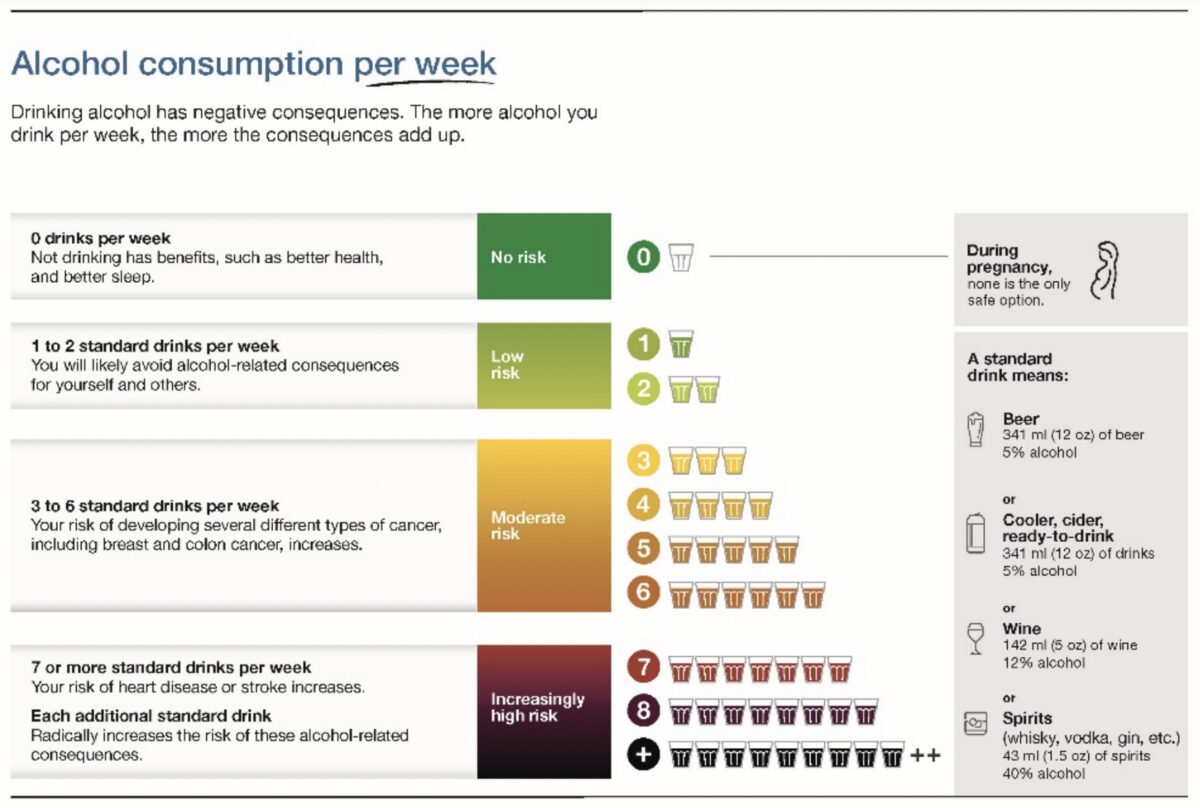 The new CCSA guidelines are the first update to Canada's alcohol recommendations in 11 years.
The recommendations in Canada's Guidance of Alcohol and Health report are a dramatic change from previous guidelines, which had advised that 10 standard drinks per week for women and 15 for men were considered safe.
The new report divides the number of standard drinks per week into four categories ranging from no risk to high risk. With each category, the diagram in the report lists possible health effects, such as an elevated risk of developing different types of cancer with as few as three to six standard drinks per week.
The "no risk" category — no more than one to two drinks per week — is the only category that lists health benefits, such as better sleep and overall health.
With the CCSA recommendations coming out in the middle of Dry January, Mutalemwa said he saw more people turning towards non-alcoholic drinks to help moderate their intake.
While for some, the one to two drink per week recommendation is a wake-up call, others say they don't think much will change.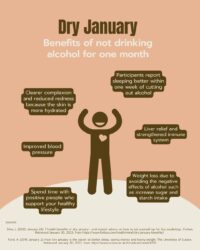 Kim Clark, a Dry January participant this year, said the new guidelines won't have much of an impact on her habits — especially since, she said, "I don't drink on a school night." She explained that she is more likely to drink when she goes out, which is typically on the weekend.
"I would've never considered myself a big drinker," Clark said while discussing the new CCSA guidelines.
A study by the University of Sussex showed that more than half of Dry January participants in 2018 reported the same kind of health benefits noted in the CCSA report within weeks of not drinking alcohol. Participants reported sleeping better, losing weight, having more energy, better skin and overall improved health. In addition to these physical benefits, 82 per cent thought critically about their relationship with drinking.
Mutalemwa said this reassessment of drinking habits during Dry January has brought in a "new type of customer." He explained that this happens because "it's a really good introduction month" to explore non-alcoholic alternatives.
Instead of trying out alternatives to alcohol, Clark said she prefers to take this opportunity to drink more water.
For Clark, what started off as a "just to say I could it" moment turned into her participating in the challenge routinely over the past eight years. While the sense of accomplishment for following through with a New Year's resolution is great, she said she likes the idea of getting to "cleanse your system a little bit."
---
More Stories