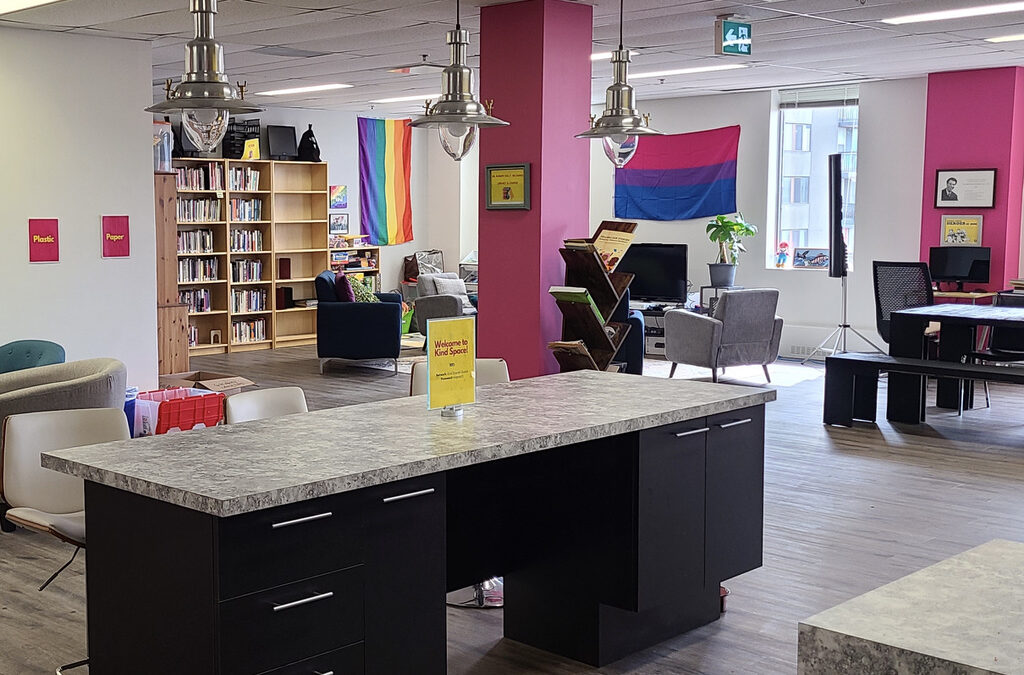 A clinic that helps transgender people negotiate the sometimes-daunting process of making legal name and gender changes on government identification documents is reopening this month.
Kind Space, a 2SLGBTQIA+ community centre in Ottawa, operates it Trans ID clinic as part of the Pro Bono Student branch at the University of Ottawa. Carling Miller, executive director of Kind Space, said the clinic was very successful last year, supporting more than 70 individuals trying to update their ID.
"The impact is tangible and life changing. There are many areas of life where you need to submit a copy of your ID for one thing or another and at best you might be outright [rejected] from a job or housing if your information doesn't match and at worst be in physical danger," she wrote in an email to Capital Current.
According to Rainbow Health Ontario, transgender (trans) refers to "people whose gender identity is different from the gender associated with their birth-assigned sex." With 59,460 transgender people in Canada, many individuals experience legal problems in making their transition.
Lawyer James Anderson, who supervised the clinic last year, said law students helped clients file application documents with the government of Ontario for legal name and sex designation changes.  
"We're here to tell you how to do it (the application documents), what forms to do, to make sure it goes smoothly and we'll get it done," Anderson said.
When the application documents are approved after about two to three months, the client will receive a new birth certificate and a certificate reflecting the name change, Anderson said. With this document, the client can then update their driver's licence, health card, SIN card, passport and banking information, among other identification.
"It's (the application documents) not hard. It's daunting and people get terrorized by the bureaucratic tape," he said.  
Dylan Coffin, now 22, came out as transgender the summer after Grade 10. He said a clinic like this would have been extremely helpful in his transition. When Coffin went through his legal transition at the age of 16 or 17, he said he and his family had to do their own online research on how to modify his government identification.
"I know if there had been somebody that we could go to, or somewhere to kind of say 'how on Earth do we do this,' that would have made everything a lot easier," he said.
Coffin said he hopes other organizations will follow Kind Space's example to fill in the legal gaps and make the transition easier for transgender individuals. "Things get overlooked a lot because they (the government) kind of thinks that we know how to figure things out for ourselves," said Coffin.
Colby Hansen wrote in an email to the Capital Current that she is still finding it difficult navigating how people view her as a trans woman.
"Some things that still make it hard is not being seen as me by people and only being seen as what I'm not," she said. Hansen wrote she wishes she had known about a service like this clinic in Vancouver where she now lives.
Hansen said a service like Kind Space would be helpful in continuing her legal transition.
Miller said individuals who are interested in help from the Trans ID clinic can make an appointment virtually. Details will be released in the next few weeks.
"Folks interested can make an appointment through the online booking form and the students will triage the requests from there and either send information via email or have a meeting virtually or in-person."
---
More Stories